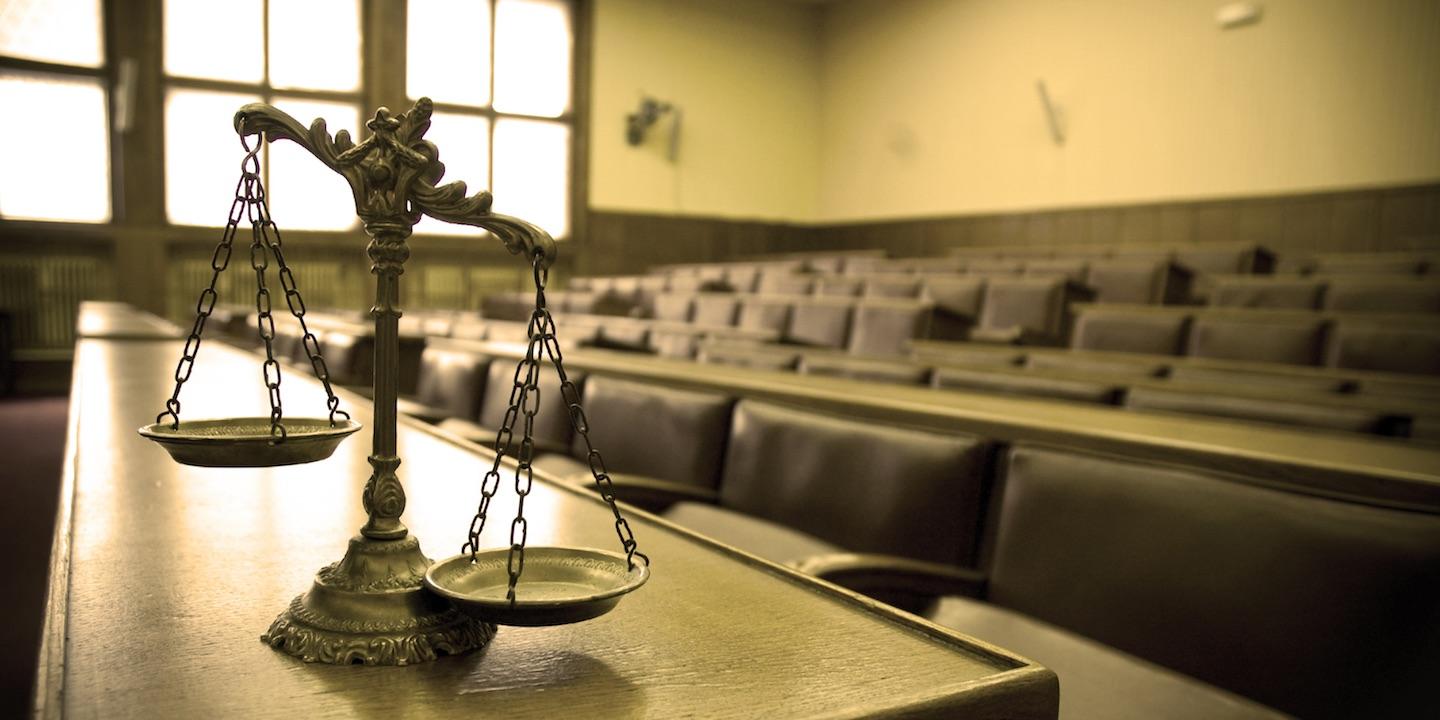 A mother's lawsuit alleging her disabled daughter was removed from class and sexually assaulted by another East St. Louis high school student is at trial in St. Clair County Chief Judge Andrew Gleeson's courtroom.
The trial began Jan. 22 and is expected to last approximately two weeks.
The suit was originally filed as two separate actions – one against the school district and school officials and another against the students allegedly responsible for the assault. They were consolidated last month.
Chinetta Martin, individually and as guardian of the estate of C.D.C., filed the suit against East St. Louis School District No. 189, Lelon Seaberry Jr., Eauclaire Shelby and Ilethea Suggs on May 27, 2016. She filed the suit against students Makial Lucas and Samuel Young III on May 25, 2016.
Martin is represented by attorneys with Cates Mahoney LLC in Swansea.
East St. Louis School District No. 189, Shelby and Suggs are represented by attorneys with Becker, Hoerner, Thompson & Ysursa in Belleville.
Young is represented by attorneys with Ripplinger & Zimmer LLC in Belleville.
Martin filed a motion to voluntarily dismiss Seaberry without prejudice on Jan. 18.
The plaintiff was granted default judgment against Lucas in December 2016 after he failed to file a responsive pleading.
C.D.C. is a disabled adult with "significant developmental disabilities," and was a student at East St. Louis Senior High School. She lacked the ability to cognitively process the most appropriate response when in a social situation and was enrolled in the Special Education & Services program, the suit states. More specifically, C.D.C. was enrolled in the school's Emotional Disabilities Program and required constant supervision while attending classes or on school property.
Seaberry was the principal for the high school at the time of the alleged incident. Shelby and Suggs were special education or special service teachers at the school.
According to the complaint, C.D.C. was in her 9th grade classroom during 7th period on Dec. 16, 2013, when Young, who is also enrolled in the ED Program, entered her classroom and removed her from class at Lucas' request. Young also has behavioral issues and requires behavioral charting every five minutes.
Martin alleges the teachers took no actions to prevent C.D.C. from being removed and failed to report that she was in the hallway without an adult, which is required for all students in the ED Program.
The suit states that several other male students in the program with a history of behavioral issues also left class that hour and were in the hallway unaccompanied. General education students, including Lucas, were also allegedly in the hallway despite having no classes in that part of the school.
Once C.D.C. was out of her classroom at approximately 2:56 p.m., Young allegedly grabbed her by the arm and forcibly dragged her down to a janitorial closet where Lucas was waiting. Young allegedly pushed C.D.C. into the closet. Lucas then pushed her to the floor, causing her to hit her head on a metal garbage can. He forcefully removed her clothing and assaulted her while Young blocked the door from opening.
However, Martin alleges other students opened and closed the door while C.D.C. was being assaulted and did nothing to stop or prevent further harm.
Martin alleges her daughter was trapped in that closet for approximately eight minutes and no one came to her aide.
Security cameras recorded footage of C.D.C. being dragged down the hallway and forced into the closet. Cameras also caught her leaving. When she exited, she was visibly upset and crying, the suit states. She later missed the bus home from school.
C.D.C. told her mother what happened later that evening.
Martin met with Seaberry and other school officials on Dec. 17, 2013, to discuss the incident. The district refused to allow her to review the security footage and attempted to cover the incident up, the suit states.
A rape examination on Dec. 18, 2013, confirmed the assault.
Criminal charges were filed against Young and Lucas following an investigation by law enforcement.
On Dec. 15, the school district, Seaberry, Shelby and Suggs filed a motion to consolidate Martin's suit against them with the suit filed two days earlier against the students involved in the alleged assault.
They argued that Martin filed a separate suit against Young and Lucas involving same or like issues and depending on the same evidence. They add that the suits could have been brought as a single action.
"The failure to consolidate these matters would be of prejudice to the Defendants and would be against the interests of justice and judicial economy, whereas consolidation will not prejudice the substantial rights of any party," the motion states.
Gleeson granted the motion to consolidate on Dec. 21.
The defendants also filed a motion to reconsider partial summary judgment on Dec. 21.
Gleeson had denied their summary judgment request on Dec. 5.
They argued that Gleeson entered his order without addressing the defendants' request for partial relief to bar specific allegations addressing immunities.
The defendants specifically note that any liability based on the creation of the ED Program is immunized.
"Indeed, the creation of the emotional disabilities program is a classic example of the balancing of competing interests and policy considerations that constitute discretionary authority afforded absolute immunity …" the motion states.
Martin filed a response to the defendants' motion to reconsider on Jan. 10, arguing that the defendants attempt to strike relevant factual allegations from the complaint, thus baring any reference at trial.
She argued that the complaint does not allege willful and wanton misconduct in creating the ED Program or that the creation of the program caused or contributed to C.D.C.'s injuries.
Martin added that Seaberry's post-incident conduct in attempting to lead the plaintiff to believe that her daughter had consented to the unlawful sexual acts does involve policy or discretion.
"It involves intentionally lying to the mother of a student who is reporting her daughter was sexually assaulted at school the day before. This was an intentional act that caused additional harm to C.D.C., and is therefore, among other things, relevant to C.D.C.'s damages," the response states.
"At a minimum, even if the Court rules Defendant Seaberry cannot be held liable for his post-incident conduct, Plaintiff should be allowed to present this evidence and testimony to show the additional harms caused to C.D.C. arising from the December 16, 2013 incident as it is relevant to Plaintiff's damages," it continues.
St. Clair County Circuit Court case numbers 16-L-283 and 16-L-287