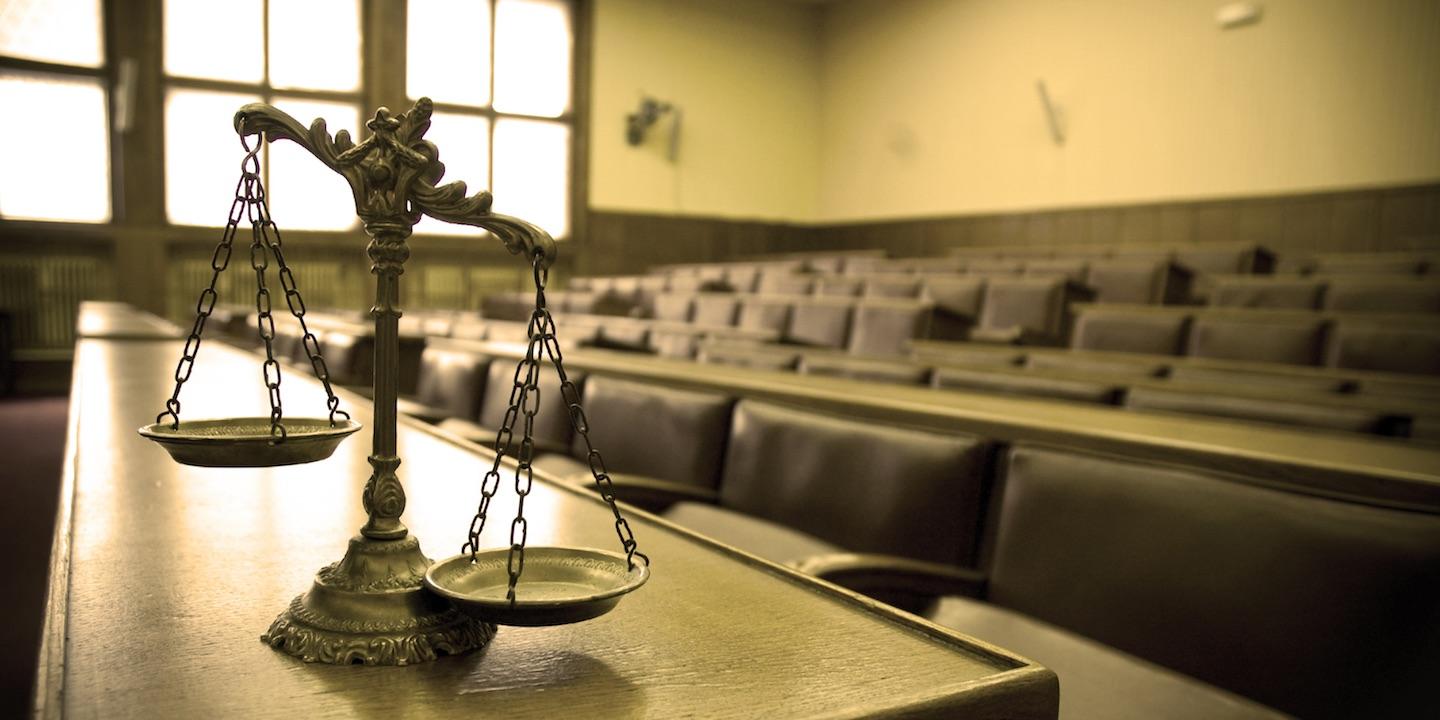 SPRINGFIELD – Justices of the Illinois Supreme Court must decide whether the state properly seized a wife's motorcycle as an instrument of her husband's felony.
The Justices heard argument on Nov. 15, in a case where Crawford County seized a Harley Davidson three wheeled motorcycle that originally cost $35,000.
It belonged to Petra Henderson of Robinson, but officer Dan Strauch caught Mark Henderson driving it with alcohol in him and no license on him.
Circuit Judge Christopher Weber of Robinson ordered forfeiture, but Fifth District appellate judges reversed him.
They found Weber violated the Eighth Amendment to the U. S. Constitution, which prohibits excessive fines.
Petra and Mark visited taverns from village to village on April 25, 2014, according to background in the ruling.
Mark, whose license the state had revoked for an alcohol offense, sat in the back seat as Petra drove.
When they returned to Robinson, they stopped at a tavern 12 blocks from home.
As they left the tavern, after midnight, Mark said he would drive.
Petra said no, and he told her she could walk or sit in back.
She sat in back.
Mark got her home, with a patrol car flashing at him most of the way.
He hit .161 on a blood alcohol test.
State's Attorney Matthew Hartrich filed a felony charge of aggravated driving under the influence against Mark, and a misdemeanor charge against Petra, alleging she allowed an intoxicated person to drive. He also petitioned for forfeiture of the Harley.
He dismissed the misdemeanor charge but persisted in the forfeiture.
At a hearing, Mark testified that there was nothing Petra could do to stop him.
She testified that she didn't consent and that she rode him with him because she didn't want to walk.
Judge Weber said actions speak louder than words.
He said it would be easier to believe them if she hadn't got on the Harley.
"It's not as if they were out on the interstate 50 miles from home where it would be impossible for her to find another way home," Weber said.
On appeal, the Fifth District held that Petra's conduct qualified for forfeiture but that forfeiture of the Harley was grossly disproportionate.
Justice Melissa Chapman wrote that civil forfeiture statutes apply to vehicle owners who knowingly consent to the use of their vehicles in the commission of crimes.
She wrote, "Nevertheless, we believe that in considering whether the forfeiture was excessive, the difference in culpability between an offender and an acquiescing vehicle owner must be taken into account."
She wrote that there was no evidence concerning Petra's financial situation.
"However, the monetary value of the motorcycle alone is sufficient to make the forfeiture a harsh penalty," she wrote.
Attorney General Lisa Madigan petitioned the Supreme Court to reverse the Fifth District or remand the case to Weber for a hearing on the value of the Harley.
Her assistants argued that the Fifth District's reasoning would permit confiscation only of property belonging to vehicle owners of modest means.
"Fairness dictates that an instrumentality of a crime should generally be subject to seizure regardless of value," they wrote.
At oral argument, assistant attorney general Jason Krigelsaid the General Assembly identified particular crimes that warrant additional punishment.
He said ten percent of drivers in fatal crashes had previous convictions for driving under the influence.
Justice Anne Burke asked how that was relevant, and Krigel said the General Assembly takes these crimes seriously.
She asked who was punished, and he said the owner.
"The owner of the instrumentality is culpable," Krigel said.
Justice Mary Jane Theis asked about the value of the Harley, and Krigel said it was never determined.
Theis asked if there was any record of its value, and Krigelsaid Petra didn't raise the Eighth Amendment until she appealed.
Burke asked if the case would be different for a third party rather than a wife.
"The General Assembly doesn't make a distinction," Krigel said.
"She could have walked home. It was less than a mile."
Chief Justice Lloyd Karmeier asked if the state asked the Court to set guidelines.
"The starting point is the General Assembly," Krigel said.
"Is it something that the General Assembly would find reasonable?"
For Petra, Jon Anderson of Robinson said, "Petra wasn't driving the vehicle while intoxicated. Her husband was the one who committed the crime."
Justice Rita Garman asked him if it would make a difference if Petra told Mark to go ahead.
Anderson said, "She didn't encourage him to drive it, she didn't ask him to drive it, she didn't force him to drive it."
Justice Robert Thomas asked if the Court could take notice of depreciation.
Anderson said, "Motorcycles don't depreciate nearly as much as automobiles do."
Thomas asked if Petra was culpable for driving Mark from bar to bar.
Anderson said, "That's what you'd hope would happen, that you would have a designated driver."
Thomas asked about balancing the penalty with the crime.
Anderson said, "Do you look at his crime or hers? I presume that's why this Court is interested in this case."
He said the trip took three to seven minutes and there was no evidence of any other traffic except the officer.
"It's not clear that she could have prevented him driving. He was going to do it anyway," he said.
"With a motorcycle as opposed to a truck or vehicle, the danger to the public was not as great."
Krigel stood for rebuttal and Burke said, "In real life, what's she supposed to do?"
Krigel said she could have walked home, called a friend, or asked the police.