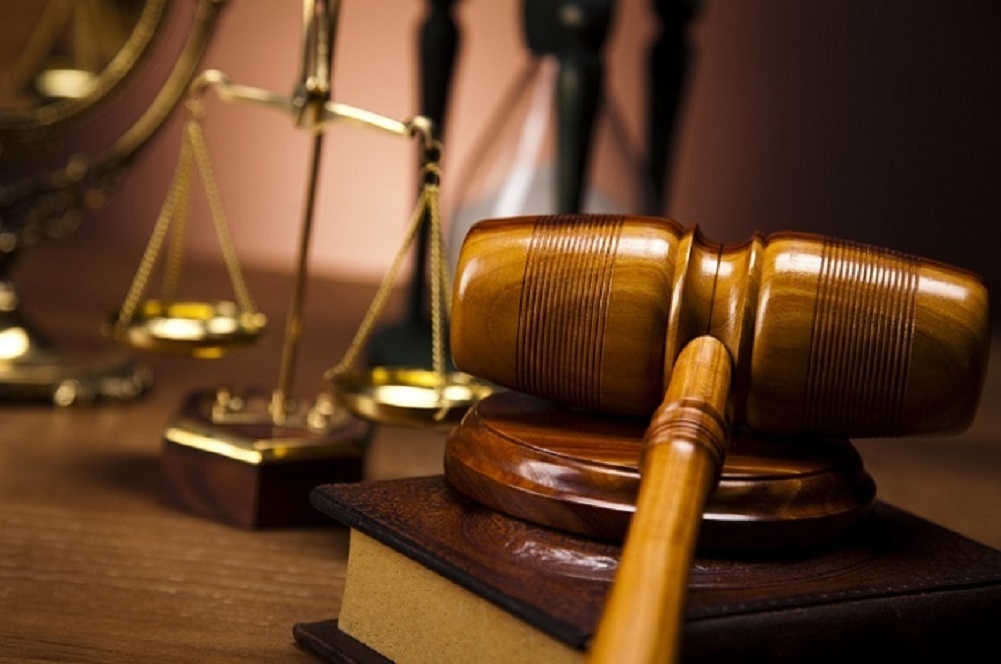 BENTON – U.S. District Judge Staci Yandle struck an expert report of former district judge Patrick Murphy, three weeks before trial on a claim that road builders cheated victims of a fatal crash in a lawsuit 10 years ago.
Defendants E.T. Simonds Construction and Southern Illinois Asphalt retained Murphy to form an opinion on the value of the original suit.
He submitted an opinion in 2014, and filed a supplement this July.
On Oct. 24, Yandle struck the supplement and banned testimony about it.
"While an expert's reliance on experience alone does not necessarily render his opinions unreliable, here, Murphy does not explain the methodology or principles that support his conclusions in either the supplemental report or his deposition," she wrote.
"Attorneys customarily and routinely valuate claims and cases for settlement based on a myriad of factors. Murphy identified none.
"As such, the court cannot conclude that his opinion is reliable."
She has set trial to begin Nov. 13.
The crash happened in 2005, on Interstate 24.
Aleksey Turubchuk, a minor, died, and family members suffered injuries.
The family sued Simonds and Southern Illinois Asphalt in their home state, Washington, alleging negligence in a paving project.
The companies carried insurance as a joint venture through Bituminous Insurance, and each carried policies of its own.
Plaintiff counsel Komron Allahyari demanded and received $1 million, after defense counsel identified that as the limit of the Bituminous policy.
The family sued Simonds and Southern Illinois Asphalt again, in Illinois, in 2012.
They claimed that if they had known the defendants held policies of their own, they would not have settled for $1 million.
They alleged intentional misrepresentation, fraudulent concealment, negligent misrepresentation, and constructive fraud.
Yandle struck portions of Murphy's first report, ruling that he couldn't instruct a jury about the law.
In the supplement he valued the original claim at $300,000.
Murphy wrote that defendants weren't liable because signs and marking were proper.
He wrote that driver Ludmila Nemtsova admitted in the Washington settlement that she was the sole proximate cause of the accident.
He called it the cleanest and most forceful admission a litigant can make.
He wrote that the judgment in Washington had "res judicata" effect which estopped everyone in the vehicle from contesting that she caused it, and if defendants had been backed by their own insurers, "the case would certainly not have settled for anything beyond the cost to defend the case."
Yandle disagreed.
She wrote that a judge must assess the validity of an expert's reasoning or methodology and the application of that reasoning or methodology to the facts.
"However, no such assessment can be conducted when as is the case here, the expert proffers opinion but no analysis," she wrote.
She wrote that many of Murphy's opinions were inadmissible legal conclusions.
She wrote that his conclusion on the Washington settlement was clearly a legal conclusion and not proper expert opinion.
"Similarly, his opinion that neither of the parties to the joint venture breached any legal duty to the driver and passengers of the Dodge Caravan is a legal conclusion," she wrote.
On the same date Yandle denied a defense motion to bar the family's original lawyer, Allahyari, from testifying as an expert.
"His opinion is reasonably based on his experience with personal injury claims and what he personally would have done as the attorney representing the plaintiffs in the underlying action," she wrote.
She wrote that Nemtsova never admitted fault in Washington and in fact, specifically denied it.