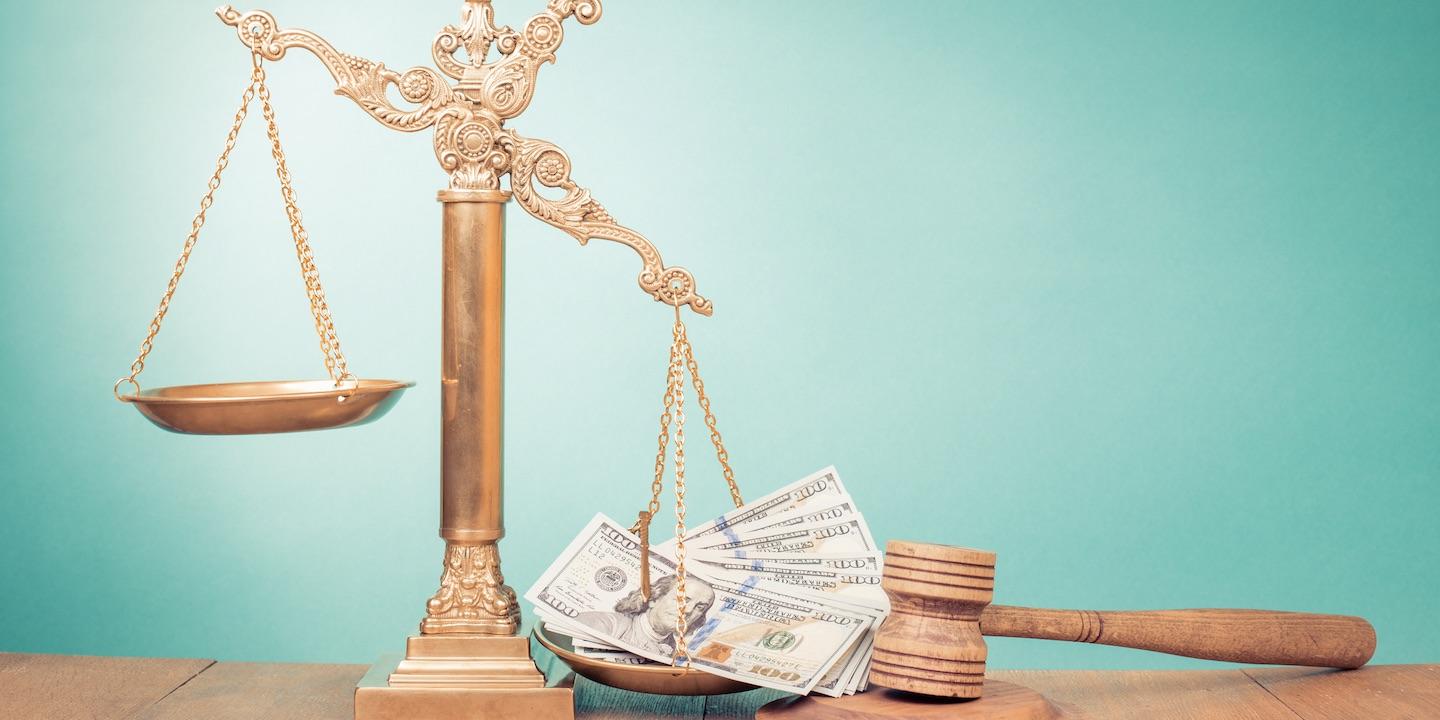 A St. Clair County jury awarded a motorist $15,000 in a suit involving an O'Fallon rear-end collision.
Defendant Quintel Martin admitted negligence, and the jurors were only asked to determine what damages to award plaintiff Martha Paige.
Paige was awarded $8,300 for medical expenses, $3,300 for lost earnings and $3,400 for pain and suffering.
Paige was represented at trial by the Kuehn Beasley & Young firm in Belleville.
Martin was represented at trial by the Freeark Harvey & Mendillo firm in Belleville.
Paige filed her complaint Nov. 3, 2016, alleging she was stopped and waiting to make a left turn onto Highway 64 West at Greenmount Road in O'Fallon when she was rear-ended by Martin.
As a result, she claimed she suffered severe injuries.
Paige alleged Martin failed to reduce speed in order to avoid an accident, failed to use evasive maneuvers to avoid an accident, failed to keep a proper lookout in order to avoid an accident, failed to obey the rules of the road and failed to exercise reasonable care in operating the motor vehicle.
The arbitrators awarded Paige $30,000 plus costs on June 13. Martin rejected the award on July 18 and requested a jury trial.
Martin originally denied fault and denied striking Paige's vehicle in his answer to the complaint.
In response, Paige filed a motion for summary judgment on Sept. 25. She argued that according to Martin's deposition, "there is no genuine issue of material fact for defendant to have denied negligence, or to have claimed plaintiff was contributory negligent in causing this crash."
"It is clear from the plaintiff's and defendant's testimony that plaintiff was not contributory negligent, and fault for the accident is to be placed solely with the defendant," the motion continued.
Martin filed an amended answer to the complaint and amended affirmative defenses on Oct. 10. He admitted to causing the collision, but again argued that the plaintiff's own negligence was the sole proximate cause of any alleged injuries she may have incurred.
He also denied that Paige is entitled to judgment against him, and argued that the plaintiff's injuries were the result of independent, intervening causes over which he had no control.
However, according to an Oct. 16 statement of the case, Martin admitted he was negligent, but denied Paige was injured to the extent she claimed. The jury was instructed only to decide the amount of damages to award Paige.
St. Clair County Circuit Court case number 16-AR-895