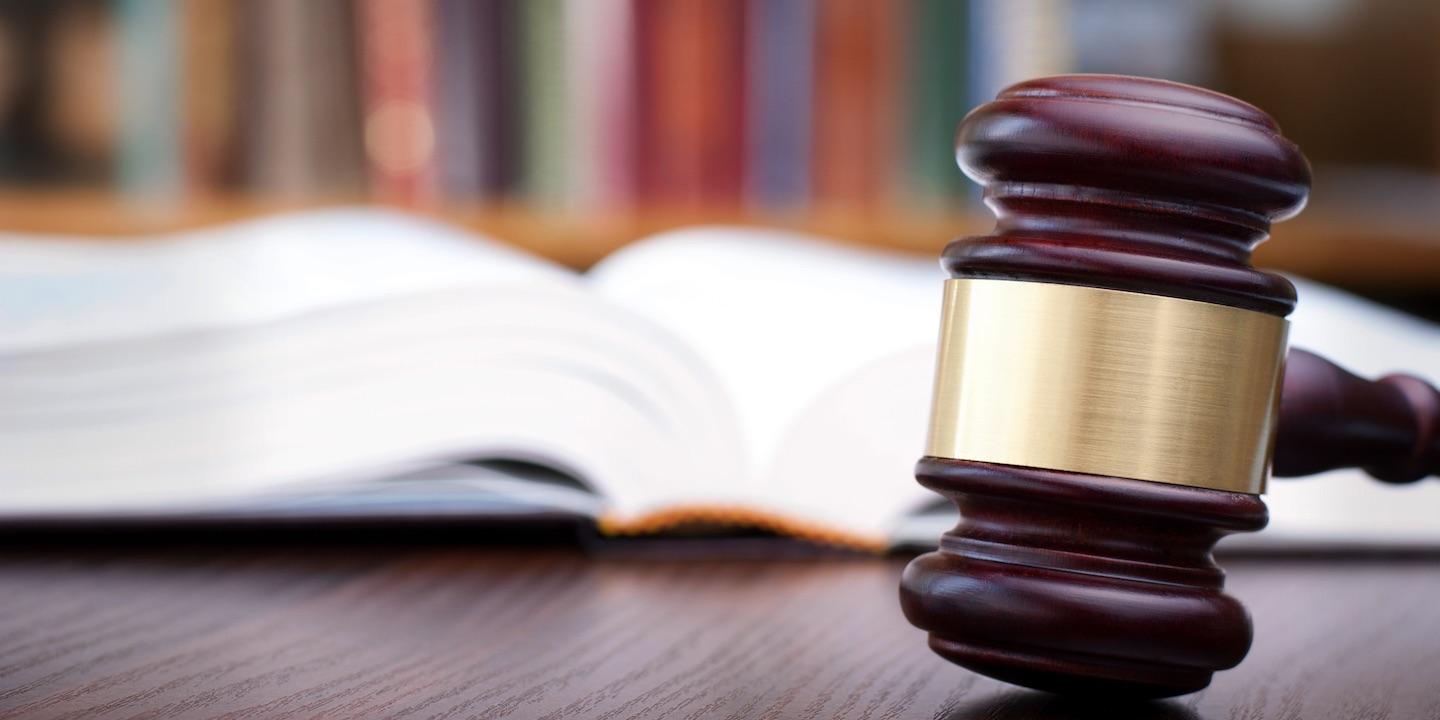 EAST ST. LOUIS – Five plaintiffs suing Abbott Laboratories over birth defects must take Abbott to trial or abandon their claims, U.S. District Judge Nancy Rosenstengel ruled on Oct. 10.
Rosenstengel denied their motions to dismiss their claims without prejudice, which would have preserved their right to sue again.
She gave lead counsel Christopher Cueto of Belleville 30 days to dismiss claims with prejudice or prepare for trial.
Rosenstengel herself had picked plaintiffs for trials next year, in an effort to resolve 584 claims from women who took seizure drug Depakote while pregnant.
She wrote that she selected them meticulously, "based on a specific strategy to advance the mass action litigation and ultimately resolve the entire docket."
"Defendants have expended an enormous amount of time and expense advancing this far in the mass action litigation," she wrote.
"Clearly, the plaintiffs in question have benefited from the massive amount of time, money, and effort expended just to reach this point.
"Given the procedural posture of plaintiffs' cases and the mass action generally, to dismiss these cases without prejudice would be to cede control of the mass action to one party, that is, plaintiffs."
The action began as separate suits in Illinois state courts, in 2010.
Abbott removed the cases, Cueto appealed, and Seventh Circuit appellate judges ruled that the cases should stay in federal court.
Rosenstengel inherited Depakote from District Judge David Herndon upon her appointment in 2014, and it has dominated her docket ever since.
At her first trial, jurors cleared Abbott.
Jurors at a second trial awarded $15 million in compensatory damages to Christine Raquel but found no malice, oppression or fraud worthy of punitive damages.
All along, Rosenstengel pressed for settlement but detected little progress.
This February, she identified 19 cases for full discovery.
At a hearing in July, she said, "If plaintiffs want to dismiss a case, it is going to be with prejudice."
"My goal is to get all of these cases off my docket forever," she said.
On July 17, she provided three dates for joint trials next year.
The plaintiff most nearly ready for trial, Kayla-Rose McGuiness-Colon, moved to dismiss her claim without prejudice on July 26.
Cueto wrote that she recently moved to Florida, and the lack of family support made trial preparation and participation substantially more burdensome.
He wrote that after discussing the matter with counsel, she decided not to take on the uphill battle of holding Abbott accountable.
On July 31, he moved to dismiss Susan Lawrence without prejudice.
He wrote that she "recently discovered personal health issues of her own."
"Expert discovery has not begun," he wrote.
On Aug. 14, he moved to dismiss Monica and Nathaniel Raynes without prejudice.
"Plaintiffs have determined that they would prefer not to proceed to trial in this case," he wrote.
He also pleaded the "continuing health issues" of the plaintiffs.
On Aug. 15, he moved to dismiss Courtney Calvert without prejudice.
"During the course of record retrieval and discovery an issue arose regarding methamphetamine use by plaintiff," he wrote.
"Plaintiff vehemently denies such use during her pregnancy."
He wrote that on July 19, her counsel received a new record that might make it difficult to keep meth testimony from the jury.
He wrote that her minor child should have an opportunity to proceed later if a relationship between meth and his injuries proves to be nonexistent.
On Sept. 25, he moved to dismiss Marta Bradshaw without prejudice.
He wrote that her child was diagnosed with scoliosis the previous month, and doctors recommended a full back brace for 18 months.
He wrote that treatment and care would be extremely time consuming.
Dan Ball of Bryan Cave in St. Louis opposed the motions for Abbott, along with Cedric Evans of Austin, Texas, and Mary Novacheck of Minneapolis.
Ball wrote that for McGuiness-Colon, sitting back ceased to be an option.
"The fact that plaintiffs want to shelve a spina bifida case filed on behalf of a child with cognitive impairment demonstrates how far plaintiffs will go to avoid trying anything other than what they consider to be their best cases," Ball wrote.
He wrote that she lived in Florida since at least April 2016, and lived there when she sued Abbott.
He attached a portion of her doctor's deposition, stating he prescribed 28 Depakote tablets for 14 days and told her not to get pregnant.
He attached a portion of a deposition of McGuiness-Colon, indicating she took the tablets eight months after the doctor prescribed them.
Ball wrote that the child's father wouldn't corroborate her story under oath.
In Lawrence's case, Evans wrote that she understood that her case could not withstand adjudication on the merits.
"As far as plaintiff's counsel is concerned, the goal is to avoid resolution of their less than meritorious claims while ensuring that only their strongest cases are selected for trial," Evans wrote.
He called the mother's health issue "a rather dubious representation."
He wrote that the doctor who treated Lawrence's epilepsy with Depakote died.
He wrote that at her deposition, she said no additional information would have caused her to quit taking it.
In the Raynes case, Ball wrote that they provided no detail of health issues.
He wrote that Monica testified she was aware that Depakote could cause birth defects and that the risk increased relative to other antiepileptic drugs.
"In fact, she testified that regardless of the risk of spina bifida or other birth defects, that she wanted to have children and she was going to accept the birth defect risks from Depakote," Ball wrote.
In Bradshaw's case, Novacheck wrote that the scoliosis diagnosis wasn't new.
She wrote that Bradshaw identified it on a fact sheet five months earlier.
She wrote that Bradshaw didn't explain why it was only days before an expert disclosure deadline that she needed to put off all further work.
In Calvert's case, Novacheck adopted an attitude.
She called the motion "an egregious example of their ongoing efforts to hijack this court's case selection process by selectively sidelining certain cases."
Novacheck wrote that Abbott produced more than 30 company witnesses over 48 days of testimony and produced more than 17 million pages of documents.
"Abbott has also been required to expend considerable resources to discover what plaintiffs in this individual case now admit – that this particular case never should have been filed," she wrote.
She wrote that plaintiff wasn't candid with counsel, and counsel didn't conduct a basic inquiry.
She wrote that Abbott recently discovered, despite Calvert's failure to disclose it, that she visited Hazelden Betty Ford during her pregnancy.
On Oct. 10, Rosenstengel demanded a choice between trial and failure.
"With the exception of McGuiness-Colon, each case subject to this order was selected based on a meticulous selection process to best advance the mass action as a whole, and each was advancing through full discovery," Rosenstengel wrote.
"McGuinness-Colon, one of the original bellwether cases, has been in the court's 'trial ready or close to trial ready' inventory for well over a year.
"Discovery is well underway in each case at issue here."
She wrote that Abbott filed summary judgment motions affecting every case within the mass action.
"The court has expended a vast amount of resources in determining which cases would be selected for the upcoming trials," she wrote.
"In particular, the court intentionally selected certain cases in order to allow for maximum flexibility in conducting joint trials.
"Granting plaintiffs' motions to dismiss without prejudice would disrupt the court's ability to conduct joint trials as well as set a precedent that other plaintiffs could use to manipulate the integrity of the court's process."
Abbott has appealed the $15 million judgment to the Seventh Circuit.