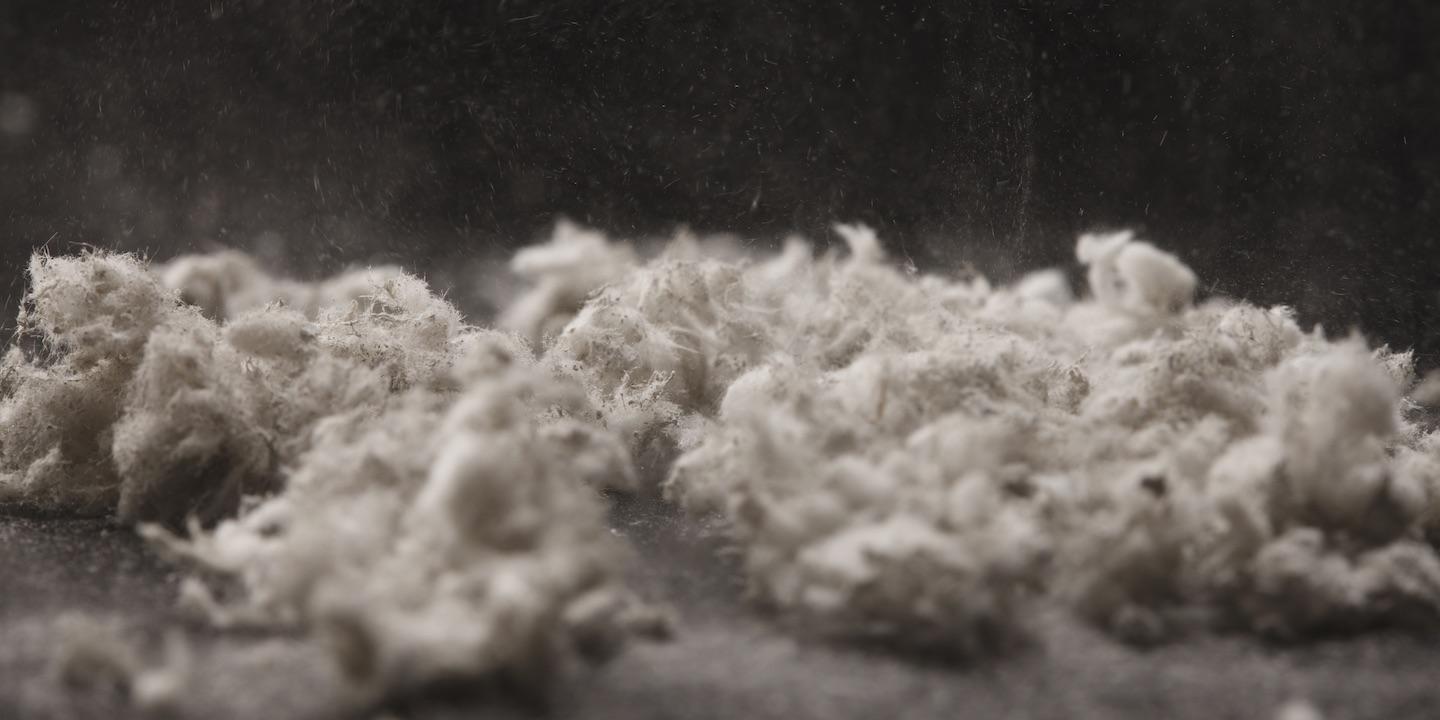 Opening statements began Friday morning in the third asbestos trial this year in associate judge Stephen Stobbs' courtroom.
Plaintiff Chance W. Taylor, who filed the suit on behalf of his deceased mother Cheryl L. Taylor, is represented by the Flint Law Firm in Edwardsville.
Defendant Paul J Krez Company is represented by the McKenna Storer firm in Chicago.
The plaintiff alleges the decedent was exposed to asbestos through secondary exposure while laundering her husband's clothing, which he claims was covered in asbestos-containing dust.
The plaintiff's counsel began opening statements by telling jurors about Fred Taylor's work experience.
Fred Taylor, Cheryl Taylor's husband, worked as an insulator for the Teamster's Local 17 labor union in and around Chicago from the 1960s until 2005. More specifically, he did insulating jobs for Krez from 1966 until 1976.
Cheryl Taylor was diagnosed with mesothelioma on Aug. 27, 2013. She died roughly one year later on Aug. 19, 2014.
Krez is an insulation contractor that hired local union workers to install insulation on large commercial projects, such as factories, warehouses and large office buildings.
Insulators would carry insulation into a commercial building, tear out old insulation, and cut and install the new insulation. All of these tasks created dust.
During opening statements, the plaintiff's counsel explained that asbestos doesn't carry any "onion properties," meaning the dust particles can't be seen, smelled or tasted.
"It does not alert your body to the fact that it's there," he said.
He also told jurors that while Fred Taylor may have brought asbestos dust home from various other jobs, it's not one single exposure that causes mesothelioma. Rather, an asbestos-related disease is caused by all exposures.
Tracing the history of asbestos research, he said evidence shows that asbestos has been known to be a carcinogen for more than 100 years. Workers were warned to avoid asbestos dust as early as 1913.
Experts warned that workers needed to be educated about the risks as early as 1930, and Illinois recognized the asbestos-related disease asbestosis as a compensable disease in 1936.
By 1964, experts discovered that mesothelioma was typically caused by asbestos exposure.
He explained that Krez, which has been in business since 1909, should have been aware of these health and safety concerns.
"Defendant had a full capability to prevent asbestos dust from coming home on Mr. Taylor's clothing and exposing his wife," he said.
The plaintiff's counsel told jurors that the defendant knew the insulators would be exposed to asbestos dust, would be wearing their dusty clothing home and would be exposing their families to the dangerous fibers. He said Krez failed to provide showers or lockers for workers to change their clothing and failed to warn them of the dangers of wearing their dusty clothes home.
"They did nothing," he said.
The plaintiff's counsel asked jurors to rule in Taylor's favor, but did not ask for a specific number. He said the medical expenses, or economic damages, are "large," and said the non-economic damages are "enormous."
"We think we are going to meet our burden by leaps and bounds," he said.
Paul Steinhofer presented opening statements for Krez, asking jurors to think about what it was like before technology made information so easily accessible.
"What we know today about science and medicine and technology is not what we knew in 1966 when the facts of this case were occurring," he said.
"You are going to have to put yourself back in that era," he added.
Steinhofer explained that Krez was founded by Paul J. Krez in 1909. It was then incorporated in Illinois in 1921. It was eventually taken over by Paul K. Helmer, descendant of Paul J. Krez, in the 1980s.
Steinhofer told jurors that Krez was an insulation contractor with a small office and a warehouse. It didn't manufacture or sell the insulation and didn't have any medical professionals or scientists on staff.
Krez was hired by general contractors or premises owners to insulate piping and equipment. Those who hired Krez would determine what type of insulation they wanted in their buildings. If they wanted asbestos-containing insulation, that's what Krez was instructed to order.
Insulation would be delivered directly to the job site, which Steinhofer said didn't contain an asbestos warning from the manufacturer. Then Krez would just call the local union and ask for a certain number of insulators. Those insulators, who were trained through the union, would go straight to the job site.
He added that Krez stopped ordering asbestos-containing materials in the early 1970s when they began hearing that it could be dangerous.
"Krez didn't make insulation, didn't spec out insulation, and as soon as they had reasonable concerns about it being dangerous, they stopped ordering it," Steinhofer said.
Krez had previously filed a motion to dismiss the plaintiff's second amended complaint on Feb. 22, arguing that the complaint fails to allege particular dates, job sites or products manufactured by Krez that the decedent was exposed to.
"The specific years or time frame alleged against each defendant is a material element, as the fact pleading requirements mandate that a complaint apprise a defendant of adequate facts upon which to base a defense," the motion states.
The defendant also argues that the Survival Act claim is time barred by the statute of limitations.
Taylor filed a response on Oct. 4 arguing that the defendant waited too long to file a motion to dismiss. He explains that the second amended complaint was filed July 13, 2016, followed by a third amended complaint on Sept. 14, 2016.
"Courts must not countenance attempts to invoke statute of limitations defenses at the eleventh hour, without excuse and without adequate notice to plaintiff," the response states.
The plaintiff argues that Krez never filed an answer in the case after being named in the second amended complaint, only filing the motion to dismiss seven months later.
Taylor also argues that he did not know of the scope of Krez's alleged involvement in the decedent's asbestos exposure until after speaking with coworker witness Bill Radamacher after the case was filed. He then filed the amended complaint in July 2016 to add the defendant. The response does not provide details of Krez's alleged involvement.
Krez filed a reply on Oct. 4, arguing that the statute of limitations had expired in regards to the date the plaintiff determined Krez was one of his father's employers.
"At the time he filed his original complaint, Plaintiff still had approximately three months to ascertain the names of Fred Taylor's employers and timely file his claim, but he chose not to do so.
"He did not file any amended complaint during that three-month period. Plaintiff failed to act to determine Fred Taylor's employers until he spoke with Bill Radamacher at some undisclosed time.
"Finally, Plaintiff named Krez in his Second Amended Complaint more than one year after filing his original complaint and eleven months after the statute of limitations expired, despite having knowledge that his father's employers were relevant to his claim at the time he filed his original complaint," the reply states.
Krez argues that while the plaintiff may have been too young to have any knowledge of his father's employment history, it does not explain his failure to identify his father's employers immediately after the lawsuit was filed.
Krez's motion was denied Oct. 5.
John Crane Inc. was also a defendant when the trial began Oct. 10, but was voluntarily dismissed the next day. The defendant was represented by Timothy McGuire of O'Connell Tivin Griffin & Burns LLC in Chicago.
Madison County Circuit Court case number 15-L-652