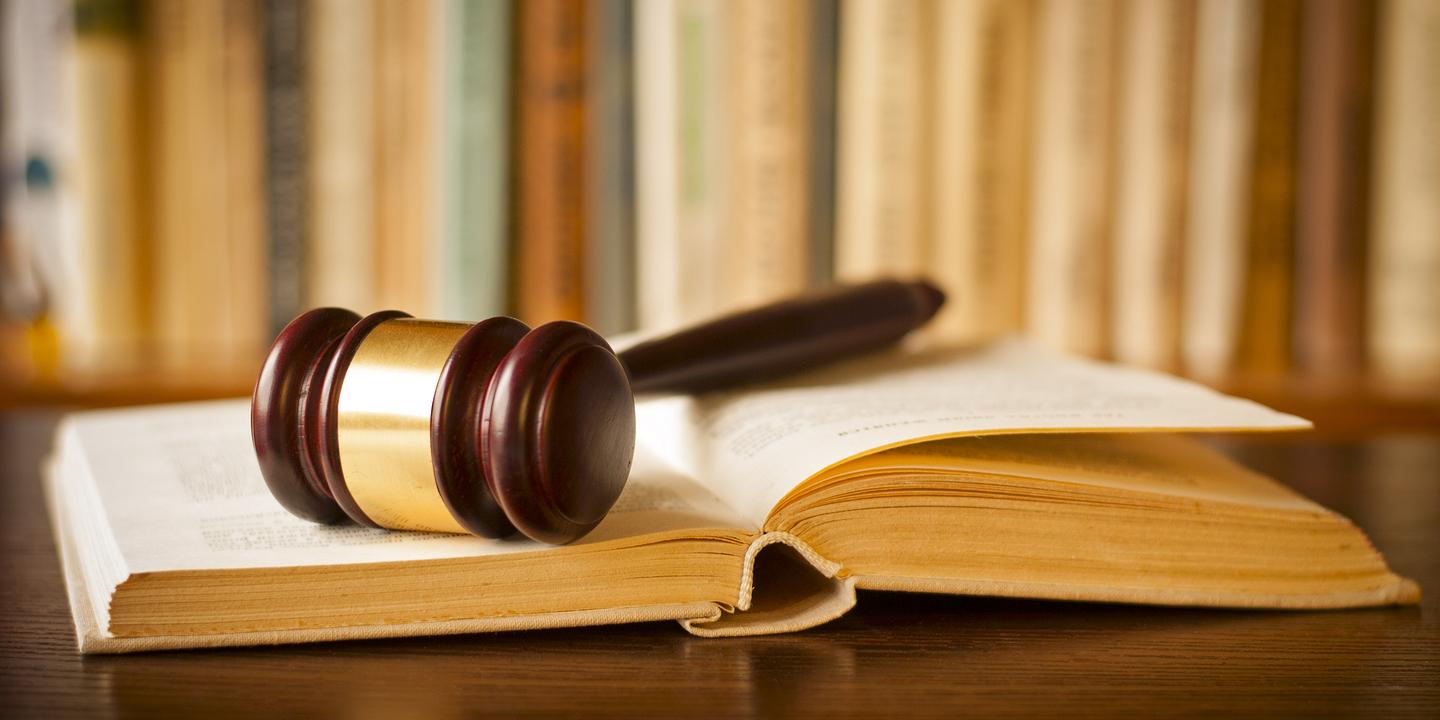 SPRINGFIELD – When the people of LaSalle County fired state's attorney Brian Towne for actions worthy of indictment in the last general election, the people of Illinois hired him.
Towne, a special state prosecutor making $130,000, was indicted Sept. 5 on 17 felony counts involving events that occurred prior to his hiring by the state.
Throughout those events that include allegations of spending public funds for personal use, Towne presided as chairman of the board of governors of his current employer, the Illinois State's Attorneys Appellate Prosecutor.
Appellate prosecutors represent the state in criminal appeals. They also act in place of state's attorneys, filling vacancies and pursuing special cases that state's attorneys choose not to take.
Chief appellate prosecutor Patrick Delfino announced Towne's transition from board to staff last November, after voters cast him out.
At the time, Delfino said, "We think it's a great opportunity for this agency and thus for the people of Illinois, to have a prosecutor of Brian's talent and experience."
The board of governors elected Towne as chairman in 2012.
While Towne led the board of governors, St. Clair County State's Attorney Brendan Kelly held a seat on the board.
On Sept. 12, Kelly said, "I had no information that led me to believe he was anything but a respected prosecutor."
A day earlier, Kelly said he resigned from the board in June.
He said he thought resignation was appropriate for a candidate for Congress. Kelly, a Democrat, is running for the 12th Congressional seat held by Republican Mike Bost.
Towne's situation also connects to Madison County, because State's Attorney Tom Gibbons started down the same path in a controversial program that involve Towne's current legal troubles.
In 2014, Gibbons decided to copy "SAFE," a state's attorney felony enforcement program that Towne created in 2011.
Towne employed his own police to catch cars smuggling drugs on Interstate 80.
For the Madison County team, Gibbons assigned two employees, hired two more, and added a dog.
Gibbons enlisted Highland police as partners.
According to county administrator Doug Hulme, Gibbons spent $120,000.
Gibbons did not return a call on Sept. 12.
He suspended his effort in 2015, after Third District appellate judges in Springfield ruled that Towne's investigators lacked authority to make arrests.
At the time, Gibbons told the Record his team had made no arrests or seizures.
He said he hoped the Supreme Court would reverse the decision.
Before the Supreme Court issued its opinion, LaSalle County voters expressed their opinion by electing Karen Donnelly over Towne last November.
This June 2, drivers who were stopped by the SAFE team filed a potential class action against the county, Towne and his investigators in U.S. district court at Chicago.
Plaintiffs call the team a vigilante police force, and claim it confiscated money from drivers who committed no crimes.
They estimate the team seized $1.7 million in four years, and claim defendants used some of it for improper purposes.
On June 29, the Illinois Supreme Court agreed with the Third District that the conduct of the investigators exceeded their authority under state law.
On Sept. 5, in the proposed class action at federal district court, Towne argued that Donnelly should substitute for him as defendant.
On that date, LaSalle County grand jurors indicted him on 17 counts of official misconduct and misapplication of funds.
The biggest amount in any count involved his current employer.
Grand jurors found he "accepted a fee he knows he is not entitled by law to accept, namely $50,000 in fees from the State of Illinois Appellate Prosecutor's office for teaching services rendered while in his official capacity."
They found he accepted it in a span of 65 days in 2013 and 2014.
Chief prosecutor Delfino didn't return a call about the $50,000.
Three of the 17 counts allege that Towne authorized $21,264.27 in public funds to purchase a GMC Yukon sport utility vehicle for personal and family use.
Four counts allege that he authorized $2,154 as payment to himself, "for private employment outside the office of LaSalle County state's attorney."
Three counts allege that he authorized payments of $2,692.72 for wi-fi Internet for personal and family use.
Three counts allege that he authorized $1,393.43 for a trip to a conference in Las Vegas, "wherein he was personally paid the sum of $1,000 to be an instructor."
Two counts allege that he instructed certain members of his staff to engage in political activity on office hours.
One count alleges that he donated $7,000 from public funds to a Renaissance Club at LaSalle-Peru high school.
Seventeen indictments didn't satisfy attorney Julie Ajster of Peru.
"He should have been charged with 117 felonies," she said on Sept. 12.
She called herself the foremost authority on Towne and said, "The information in the indictments is mostly mine."
She said she thinks Towne hired Delfino or kept him on.
She said Delfino contributed to Towne's campaign; state records show Delfino contributed $200 in 2015, and $151 last year.
Ajster said Towne and Delfino contracted to reimburse LaSalle County for a portion of the expenses of the SAFE team.
She said SAFE changed the distribution of forfeited cash.
Normally, arresting agencies get 65 percent; appellate prosecutors and state's attorneys each take 12.5 percent and state police take 10 percent, she said.
As the arresting agency, "He (Towne) gets 12 and a half plus 65," she said.
At first, she said, Towne signed notices identifying his office as arresting agency.
Later, he identified the city of Spring Valley as arresting agency. He deposited cash in a Spring Valley bank and spent it from there, she said.
In 2015, a defense attorney told her to look into the SAFE team. She said she sent out information requests and opened Pandora's box.
In the proposed class action at federal court, she now represents drivers who were stopped on I-80. She said they told her they forfeited more money than the team reported.
"They were skimming off the top, even with the marijuana," Ajster said.
"Nobody knows where any of the marijuana went.
"I'd venture they resold it in Colorado or California. They went there numerous times."
Ajster said Towne searched homes in California and Las Vegas. She said the team pulled over a father and son from California, nine months apart.
She said she doubted it was coincidence.
"The officers threatened drivers, don't fight to get your money back," she said.
She said they took $99 from a man with a female passenger and told him that if he fought it, they'd call his wife and tell her they saw him with her.
"I reported Brian Towne to the Illinois Attorney Registration and Disciplinary Commission about two dozen times," she said.
She said she reported him to the appellate prosecutor, "and they disregarded it."
She said she sent 750 pages of documents to LaSalle County Chief Judge Chris Ryan, "and he just passed the buck."
"Ryan could have nipped it in the bud," she said.
"The damages to LaSalle County are astronomical."
She said a Chicago Lawyer reporter interviewed Towne in October 2015.
The following day, she said, Towne told Judge Ryan that she committed perjury in a pending case.
Ajster said appellate prosecutor David Neal charged her with two counts.
She said that for last year's campaign she wrote 22 pages about Towne, and copies went to every house.
She said he took out a radio ad a week before the election.
She said she found out how much it cost and spent three times as much.
"He took $700,000 off people that were never charged with a crime," she said.
She said that after the election they transferred her perjury case to Grundy County, where a judge dismissed it.
"Brian Towne is the most self-serving public servant ever," she said.
After grand jurors indicted Towne, Delfino told other news outlets he took him off all cases and assigned him to administrative duties.