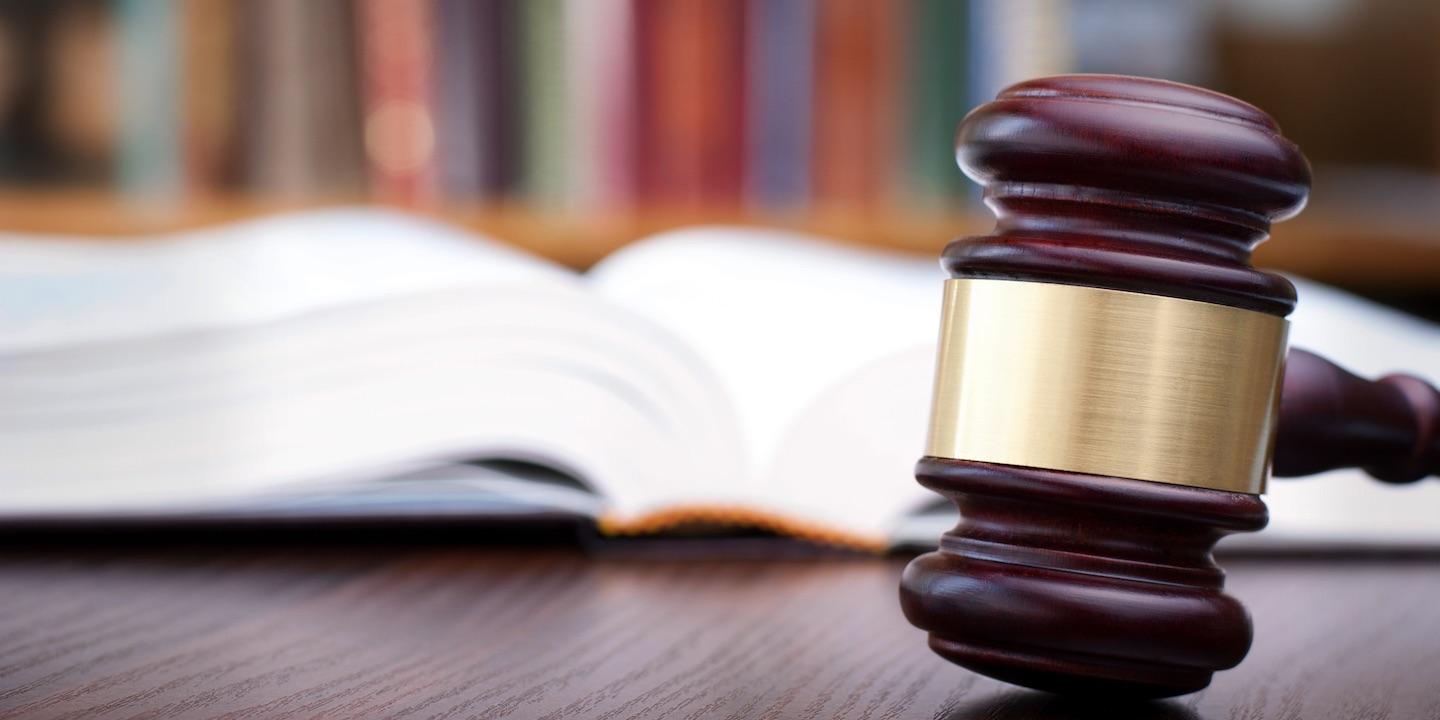 A St. Clair County jury returned a defense verdict in favor of Securitas Security Services USA Inc. on Aug. 30 in a suit alleging a man was injured when he was tackled and handcuffed by security officers after leaving the East St. Louis Schnucks pharmacy.
The three-day trial began Aug. 28 in Circuit Judge Vincent Lopinot's court. Jurors deliberated about an hour before entering a verdict in favor of the defendant.
Securitas was represented by attorneys Steve Kaufmann and Matthew Champlin of HeplerBroom LLC in Edwardsville.
Plaintiff Anthony Nicholson was represented at trial by attorney William Stiehl of Wimmer Stiehl and McCarthy in Belleville.
Stiehl had previously filed a motion for leave to withdraw on Jan. 17, arguing that he and Nicholson "have developed significant differences in the nature of the case, the value of the case and what evidence can and should be introduced, to the extent that the Plaintiff's counsel believes that the attorney-client relationship is irretrievably broken."
Nicholson filed his complaint on Feb. 14, 2014, against Securitas and security officers Phillip Bischoff and Jeffrey Clark. He filed a second amended complaint on Aug. 8, 2014, adding Schnuck's Markets as a defendant.
According to his complaint, Nicholson claimed he was a customer at the Schnucks pharmacy in East St. Louis on Aug. 8, 2012. As he was leaving the store, he alleged he was tackled and handcuffed by two security officers working at the store who are employed by Securitas. He claimed he was handcuffed for no reason and held against his will.
As a result, Nicholson claimed he suffered injuries to his head, neck, back, shoulders, knees and legs. He also alleged he suffered emotional distress.
Nicholson sought more than $50,000, plus court costs.
Securitas and its officers denied that the security officers tackled Nicholson or forced him to the ground. They deny that the officers acted negligently and that the plaintiff sustained any injury, physical or emotional.
They also argued that Nicholson's own negligence was a proximate cause of any alleged injury.
Schnucks was not a party at the time of trial.
It had previously sought summary judgment in March 2016, explaining that Nicholson allegedly dropped off a prescription for Vicodin at the pharmacy on Aug. 7, 2012. He returned the next day to pick up the pain medication when he was told by a pharmacy employee that it was "too early" to pick up the refill.
Nicholson allegedly took the prescription across the street to a Walgreens pharmacy, where he attempted to have the medication filled. Walgreens would not fill the prescription because "somebody had written on it."
Nicholson allegedly returned to the Schnucks pharmacy to ask why an employee wrote in his prescription. He claimed he was not near the counter, was not upset, did not raise his voice, did not curse, did not lean over the counter and did not snatch the prescription out of the pharmacist's hand.
However, "[w]hen confronted with surveillance footage suggesting otherwise, Plaintiff stated 'that didn't happen' and testified that the footage must have been 'photo-shopped and edited,'" Schnucks argued.
Schnucks argued that at all times, the security guards were employees of Securitas, not Schnucks.
It also argued that Nicholson left the store on his own accord and there is no evidence that the defendant instructed the guards to evict the plaintiff or that he was creating a disturbance.
Schnucks added that it did not owe a duty to allow a customer on its premises or to prevent the guards from tackling and handcuffing the plaintiff.
Schnucks was also represented by Kaufmann and Champlin.
St. Clair County Circuit Court case number 14-L-154