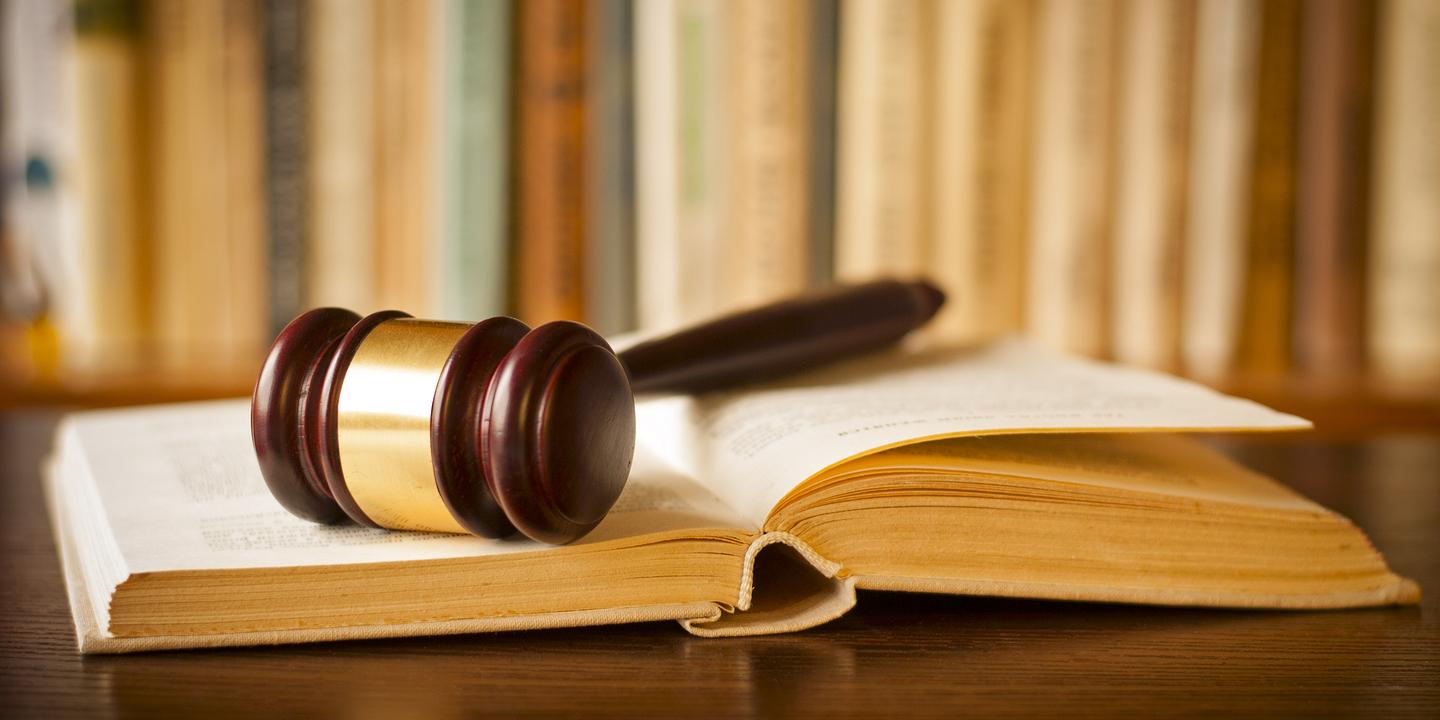 After more than three-and-a-half decades on the bench at Chicago's Seventh Circuit Court of Appeals, Judge Richard Posner has announced his retirement.
"It has been a tremendous honor to serve on this court," said Posner in a prepared statement issued in a release from the Seventh Circuit. "During my time on the bench, I have authored more than 3,300 opinions and presided over many trials as a volunteer judge in the district court.
"I am proud to have promoted a pragmatic approach to judging during my time on the court, and to have had the opportunity to apply my view that judicial opinions should be easy to understand and that judges should focus on the right and wrong in every case.
"I look forward to continuing to teach and publish, with a particular focus on social justice reform."
Posner, 78, has served on the Seventh Circuit since 1981, when he was appointed by President Ronald Reagan. Prior to his appointment to the federal bench, Posner had clerked under U.S. Supreme Court Justice William Brennan from 1962-1963 and served in the Office of the Solicitor General in the mid-1960s under then-Solicitor General and soon-to-be Supreme Court Justice Thurgood Marshall, under President Lyndon B. Johnson.
While on the Seventh Circuit, Posner served as the court's chief judge from 1993-2000.
The current chief judge, Diane P. Wood, lamented Posner's departure, calling him "one of the most distinguished people to ever sit on the federal bench."
"His opinions have had an impact around the world," Wood said in the statement. "He has produced an unparalleled body of scholarship – books, articles and public commentary – covering virtually every legal topic that can be imagined. The impact Judge Posner has had on this court is immeasurable, and it is with the deepest gratitude that we wish him well."
Through his years on the bench and in public service, Posner was both outspoken and prolific, leaving an indelible mark on much of the jurisprudence that shapes the issues and debates of the day.
Just including recent opinions, Posner has ruled on marriage, striking down same sex marriage bans in Indiana and Wisconsin; on the power of police agencies to target speech with which they disagree; on whether cities have the right to regulate taxis and ride-hailing services, like Uber, differently; and on class action settlement deals he characterized as little more than quick paydays for trial lawyers.
Finally, in April, in a decision that could be ticketed for the Supreme Court, Posner sided with an eight-judge majority of an en banc Seventh Circuit in declaring the federal Civil Rights Act's prohibition on sex discrimination should now extend to include gays and lesbians, regardless of how the Congress that enacted the law may have intended the law to be interpreted.
"We should not leave the impression that we are merely the obedient servants of the 88th Congress (1963-1965, carrying out their wishes," Posner wrote in a concurring opinion. "We are not. We are taking advantage of what the last half century has taught."
Posner, who writes his own opinions, also has been a staunch proponent of requiring judges to write their own opinions, rather than leaving that to their law clerks, and sharp critic of what he has called "legal jargon" that leaves legal proceedings and decisions difficult for those outside the legal profession to understand.
And he has been a harsh critic of his fellow federal jurists, and even of the U.S. Supreme Court.
In the fall of 2016, for instance, Posner publicly said he believed the high court, with its then contingent of justices, was at "a real nadir" and that "only a couple of the justices," Stephen Breyer and Ruth Bader Ginsburg, were intellectually qualified to sit on the court.
That followed criticism he leveled against former Supreme Court Justice Antonin Scalia for his commitment to legal textualism.
Posner had been considered a leading candidate for years to be nominated to the Supreme Court, but never was.
Posner also leveled criticism at appellate judges who had never actually presided over trials. After being appointed to the appeals court, Posner, who had joined the bench from a post as a professor at Stanford University's Law School, voluntarily took on assignments to preside over trials in federal district court.
At times, some of his decisions in those cases were themselves overturned on appeal.
As recently as Aug. 24, three of Posner's colleagues, including Wood, overturned a conviction in a trial over which Posner had presided.
The appellate judges faulted Posner's handling of jury instructions in the case.