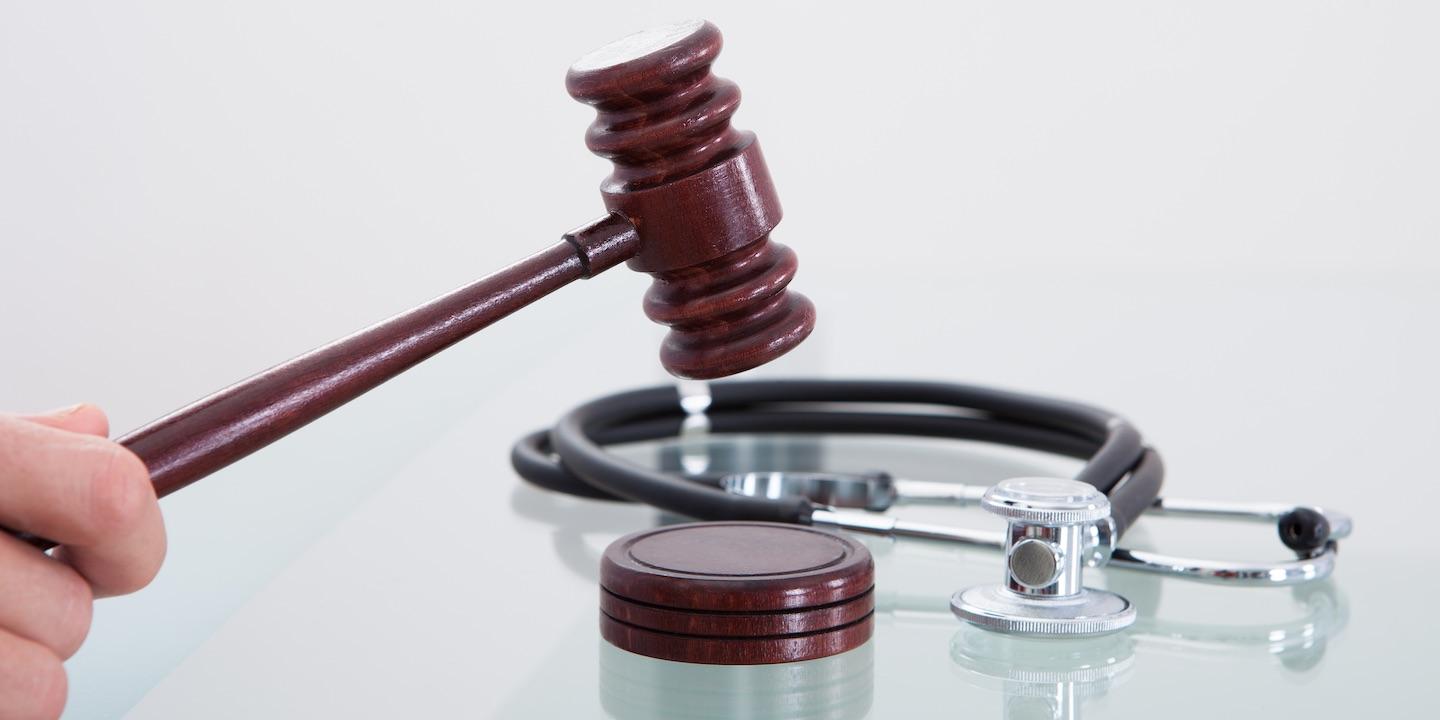 MOUNT VERNON – The Fifth District Appellate Court has reversed Madison County Associate Judge Thomas Chapman in a case involving the allegedly involuntary administration of psychotropic drugs.
The appellate court, though regarding the appeal itself as moot, determined that the circuit court's granting the drug administration merited a reversal due to a lack of evidence that written treatment alternatives were provided to a patient of a mental facility identified as Roger S. in the decision.
The Aug. 24 ruling details the patient's criminal history as well as his treatment at the Alton Mental Health Center (AMHC). It states that the patient's physician, Dr. Sanghee Kim-Ansbro, filed a petition in November 2013 for the involuntary administration based on the patient's mental illness, refusal to take medication, and exhibition of deteriorating ability to function, his perceived suffering, and threatening behavior. According to Dr. Kim-Ansbro, the patient had been experiencing symptoms of mental illness since his late teens and was not in a state to be able to make an informed decision about taking medication, the ruling states.
At a pre-trial hearing, Kim-Ansbro informed the court that the patient had been admitted to AMHC in February 2013 due to his being unfit to stand trial on a felony disorderly conduct charge. She diagnosed the patient with schizoaffective disorder and bipolar type. One of the patient's delusions, according to the physician and the court ruling, is that he believed he had Addison's disease, which had been disproven by specialists. Similarly, he also believed he had a digestive issue that turns food into poison.
Due to his behavior and his refusal to take medication, Kim-Ansbro requested a "lengthy list of medications and dosages" as well as alternative treatments to the courts, the ruling states. She also stated that she had provided written information on the drugs in question to the patient who still refused to take them.
In his testimony provided in the court opinion, the patient claimed that he was mentally sound, that the discontinuation of a nonpsychotropic drug caused food to sit and rot in his stomach, and that he had never hit anyone in his life. When provided with prior assault arrests and protective order violations from the 1990s, he stated that those didn't involve hitting.
Upon review, the appellate court determined that the appeal itself was moot as the order was only granted for 90 days of administration. However, it did find that the patient had not been provided with written information on alternative treatments and therefore a reversal of ruling was warranted.