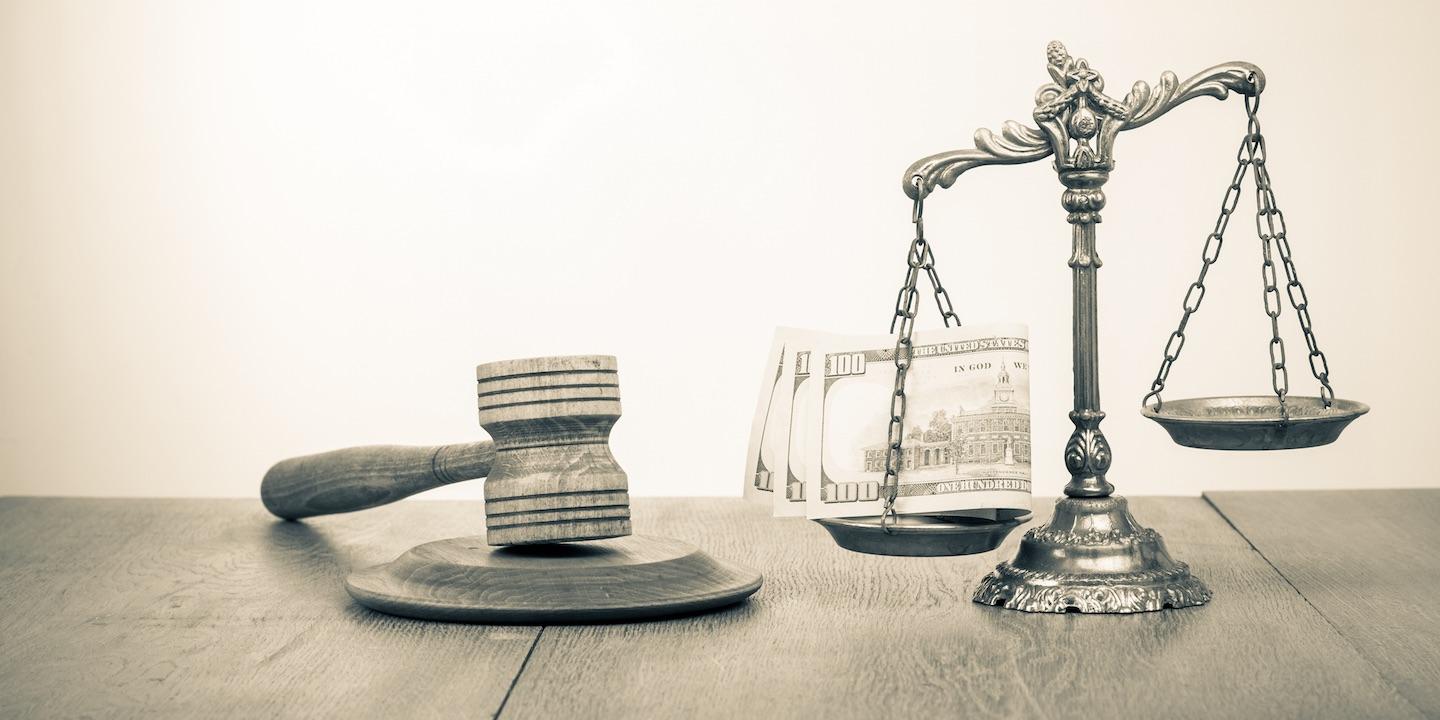 MOUNT VERNON – Fifth District appellate judges must ponder how much evidence a plaintiff needs to sue a defendant, in the context of a Madison County asbestos suit that the Gori Julian firm filed against more than 100 companies.
Avocet Enterprises wants the Fifth District to sanction Gori Julian under a Supreme Court rule requiring a complaint to be well grounded in fact.
Associate Judge Stephen Stobbs denied sanctions as moot in April, finding Gori Julian client Theresa Causey dismissed claims against Avocet in March.
In Avocet's appeal brief on Aug. 3, David Chizewer of Chicago wrote, "The closing of a case does not have any bearing on whether sanctions should be awarded."
"Plaintiff named Avocet without any good faith basis, intending only to harass Avocet into a decision to settle the case rather than incurring the fees and costs to defend.
"Plaintiff completely failed to provide any facts whatsoever from which one could infer that Avocet was responsible for plaintiff's asbestos exposure.
"This failure was not an innocent oversight."
He wrote that Gori Julian added Avocet to suits by "a habit, if not an addiction."
"Plaintiff's counsel has sued Avocet in more than 400 similar cases and, like this case, all but four of those cases resulted in dismissal without liability and without a single dollar in settlement payments," Chizewer wrote.
He alleged "a conscious and repeated effort to hold Avocet hostage to the byzantine world of asbestos litigation and to then seek its settlement ransom."
He wrote that defending baseless suits has cost Avocet $720,000.
Gori Julian filed suit for Causey in 2013.
She administers the estate of her father, Thomas Griffith of Raymond, Miss.
According to the complaint, he was an electrician and fireman for the U.S. Coast Guard from 1950 to 1961, and a merchant marine from 1963 to 1994.
Stobbs set a trial date for this March 13.
On Feb. 1, Chizewer sent Gori Julian a demand that it dismiss all claims against Avocet unless it could provide a specific factual basis for liability in each case.
According to Avocet, Gori Julian didn't respond.
On Feb. 7, Avocet counsel Timothy Hayes of Chicago moved to dismiss Causey's complaint.
Hayes wrote that the complaint "fails to allege particular dates, job sites or products as to Avocet, as required by Illinois case law establishing pleading requirements for cases alleging injury due to asbestos exposure."
He moved on the same date for summary judgment, writing that Causey failed to adduce any evidence of Griffith's exposure to asbestos associated with Avocet.
The suit did not proceed to trial on March 13.
On March 22, Chizewer moved for sanctions.
"Any reasonable inquiry would have revealed that Avocet has no connection to the alleged asbestos exposure and no liability," he wrote.
He wrote that naming Avocet was part of an unapologetic and systematic abuse of the legal system.
"A simple visit to Avocet's website would have revealed that Avocet is a relatively small company in Chicago, and the nature of its products make it almost impossible that it would have wound up on a ship," Chizewer wrote.
Next day, Causey dismissed her claim against Avocet.
On April 7, with a hearing on sanctions about to start before Stobbs, Erin Beavers of Gori Julian filed an objection.
She wrote that Griffith died a year before the case was filed.
"With resources limited by this time frame, plaintiff's counsel had to determine the best and most likely asbestos companies whose products led to Mr. Griffith's death."
Griffith wrote that Avocet was one of them.
She wrote that Causey's counsel formed the belief after reasonable inquiry.
"Avocet holds the liability for producing an asbestos flexible connector," she wrote.
"This connector is connected to dampen and reduce vibration of ducted heating and cooling systems."
She wrote that if a client installed or repaired heating, ventilating, and air conditioning systems, or if a client worked with sheet metal or tin, "there is a high probability of exposure to asbestos from flexible duct connectors."
"It should be noted that defendant Avocet's product line previously included a material called Ventbestos, which was comprised of 80 percent asbestos," she wrote.
She wrote that when counsel was unable to obtain evidence to support the burden of proof against Avocet, the case was concluded.
"Securing a dismissal for a defendant does not mean that a good faith basis did not exist at time of filng a complaint against that defendant," she wrote.
At the hearing, Chizewer told Stobbs he practiced law in Illinois for 26 years and believed it was his first sanctions motion.
"We do not file sanctions motions lightly," he said.
"There is not a single allegation in the complaint that says Avocet had anything to do with ship building or that their products were ever used on ships."
He said the approach in their brief was that they are permitted to name Avocet without any basis and it's up to Avocet to explain why they don't have liability.
He said dismissal didn't moot the sanctions motion.
Stobbs said, "For purposes of this motion I'm going to find that it does moot it."
Chizewer persisted, saying he cited cases explaining that a plaintiff can't moot a sanctions motion with a dismissal.
Stobbs said he'd let Beavers make an argument.
She said, "We typically have very good ship records in Navy cases but do not have very good ship records in the Coast Guard and merchant marine ships."
She said Gori Julian named Avocet in fewer than 15 percent of cases since 2008, and named it in three percent of cases last year.
She said that wasn't evidence of abuse or indiscriminate naming.
Chizewer said, "None of the facts that were just laid about Avocet, not even a single one of them, is in their complaint."
He said they were free to say things but they didn't allege them or prove them.
Stobbs denied the motion and began rambling.
"Plaintiff isn't in a position to amend the complaint to allege the things that you say weren't alleged, which of course they could if the case was still open," he said.
"I guess we'd have to, you know, consider your motion in light of what could have been an amended complaint, but the case has been ordered closed, and so I don't see the need for monetary sanctions.
"The point that there should be some representation in the complaint that your company is in some way responsible for the plaintiff's injuries and, you know, give sufficient facts that would give rise to knowledge or, you know, information as to your alleged responsibility, there probably should be something in there that would give me notice of the nature of the claim, you know, as would pertain to your client, so I think that's a point well taken and, you know, could be considered as we move forward."
In Avocet's appeal brief, Chizewer argued that Gori Julian violated a Supreme Court Rule providing that an attorney's signature constitutes a certificate that a document is well grounded in fact and warranted by law.
"Avocet recognizes that it is often difficult for a plaintiff to know precisely who caused the asbestos exposure, and in any event, many of the liable parties are defunct," Chizewer wrote.
"But the courts have not created an exemption to the pleadings standards that would permit counsel for asbestos plaintiffs to name repeatedly the same defendants, and over 100 others, in every asbestos case, without any factual predicate."
He wrote that Stobbs's consideration of what could have been in an amended complaint was clear error that should be reversed.
"It is not contested that plaintiff's complaint contained no facts whatsoever from which to infer that defendant Avocet could possibly be liable for the alleged asbestos exposure," Chizewer wrote.
He wrote that Stobbs recognized the complaint was defective in that regard.
"Illinois courts readily award sanctions where plaintiffs include the wrong defendants out of laziness, or simply to add a deep pocket," he wrote.