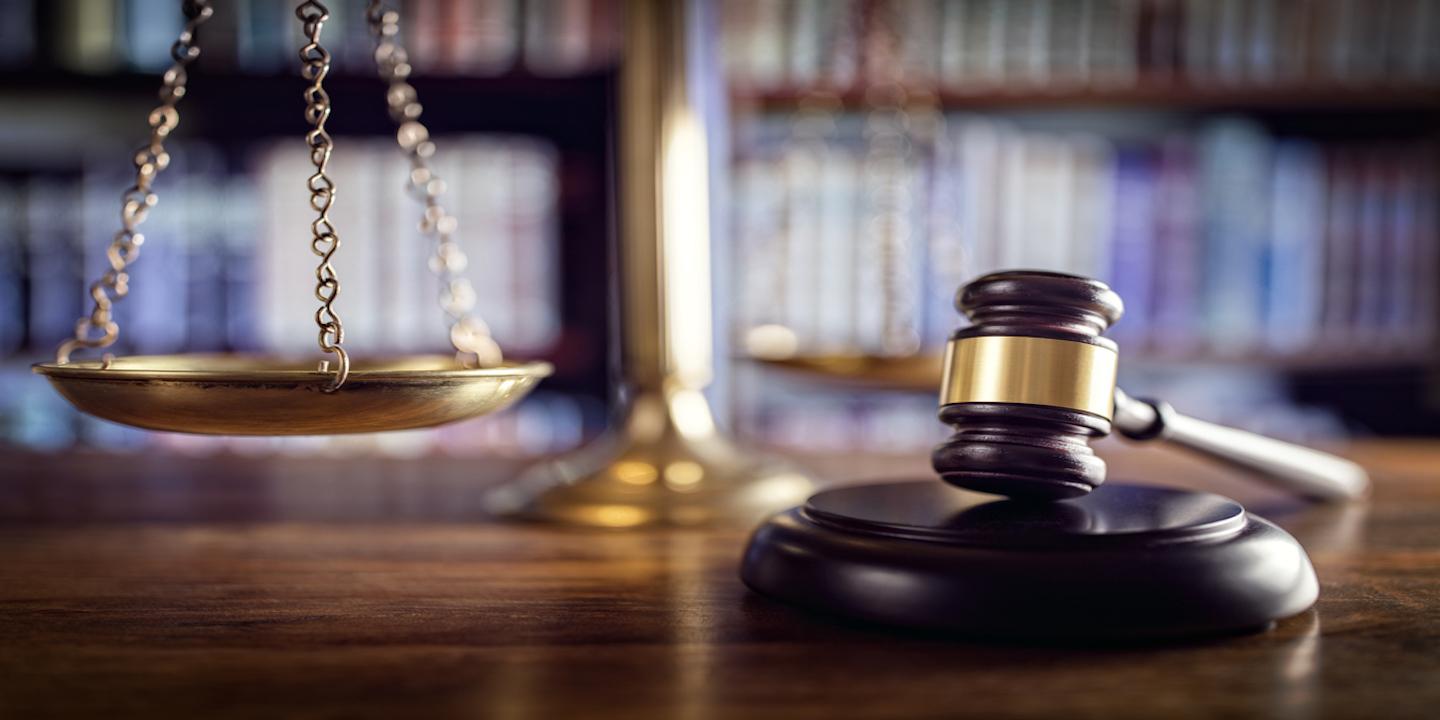 BELLEVILLE – Former Madison County lawyer Tom Lakin has settled the sexual abuse suit that set him on the path to prison 11 years ago.
St. Clair County Associate Judge Heinz Rudolf dismissed it with prejudice on Aug. 8, a day after the parties filed a stipulation for dismissal.
Edward Unsell of Alton sued Lakin in 2006, in Madison County circuit court, on behalf of Mary Doe as mother of John Doe and Julie Doe as mother of Jane Doe.
The Does claimed Lakin committed sexual abuse of minors, after which then U.S. attorney Courtney Cox opened a criminal investigation.
State's Attorney William Mudge, now circuit judge, recused himself from a possible investigation under Illinois law.
Special state prosecutors Charles Colburn and Patrick Delfino took charge.
In 2007, jurors in federal court indicted Lakin on sex and drug charges.
In 2008, he pleaded guilty to maintaining a residence for distribution and use of controlled substances.
Lakin pleaded guilty to possession of cocaine with intent to distribute it, and to distributing it to a minor.
He stipulated that from 1998 to 2002, he purchased cocaine, brought it into his home on Oakley Place in East Alton, used it, and distributed it to others. He also stipulated that he distributed it to at least one person under 18 years of age.
He stipulated that with his consent, "the Oakley residence was a place where individuals other than defendant would and did bring cocaine to use and share."
He stipulated that he distributed between 400 and 500 grams, about a pound.
Cox dismissed the charges of sex crimes.
District Judge Phil Gilbert sentenced Lakin for six years.
Meanwhile, Madison County judges disqualified themselves from Unsell's suit.
It bounced to St. Clair County, where form associate judge James Radcliffe stayed proceedings pending the outcome of the investigation by Colburn and Delfino.
They hadn't closed the case by October 2011, so Unsell moved to lift the stay.
Unsell wrote that the state exhibited no indication of any intention to prosecute.
He served subpoenas on Colburn and Delfino for testimony about their progress.
Eighteen days later, Colburn and Delfino announced an agreement that Lakin wouldn't plead guilty of sexual crimes but would register as a sex offender.
Lakin stipulated that he performed oral sex on a boy 15 years old.
Madison County associate judge Charles Romani, now retired, approved the agreement.
Romani placed on the record what many knew, that the case involved former Lakin law firm secretary Sandra Zeller and son Tyler Zeller.
The civil suit in St. Clair County resumed, with Rudolf presiding.
It picked up speed in 2013, as Lakin completed his sentence.
Unsell moved for summary judgment on liability, arguing that Lakin admitted liability in Romani's court.
Defense lawyer Clyde Kuehn of Belleville answered that Lakin pleaded not guilty to criminal sexual charges and denied every allegation in the civil complaint.
He wrote that the state would not have resolved accusations against Lakin without agreeing to forego an admission of guilt.
"The criminal proceedings in Madison County did not truly test anything about the merits of the allegations in the plaintiffs' complaint," Kuehn wrote.
"In fact, those Madison County criminal proceedings were specifically designed to end an unknown specter of menacing criminal liability while at the same time allowing Tom Lakin the freedom and opportunity to actually litigate in the future.
"Lakin settled his criminal risks in Madison County with his eyes wide open, completely mindful of the fact that this case was pending, had been on file for several years, and that plaintiffs had demanded $50 million in lieu of a civil trial."
Unsell replied that Lakin asked the court to not believe what he stipulated.
Rudolf saw it the same way, and he granted summary judgment in 2014.
Unsell told a reporter, "The only thing left is to determine damages at trial."
The case turned slow again, and trial never happened.
Lakin's criminal case hasn't closed.
Gilbert admonished him in April for failure to comply with conditions of supervised release "and the consequences thereof."
Gilbert had received two reports of a probation officer, under seal.
Gilbert set a hearing on Lakin's progress for Aug. 23, but canceled it after a probation officer reported that Lakin was in full compliance.
Bill Lucco of Edwardsville represented Lakin as public defender in that matter.