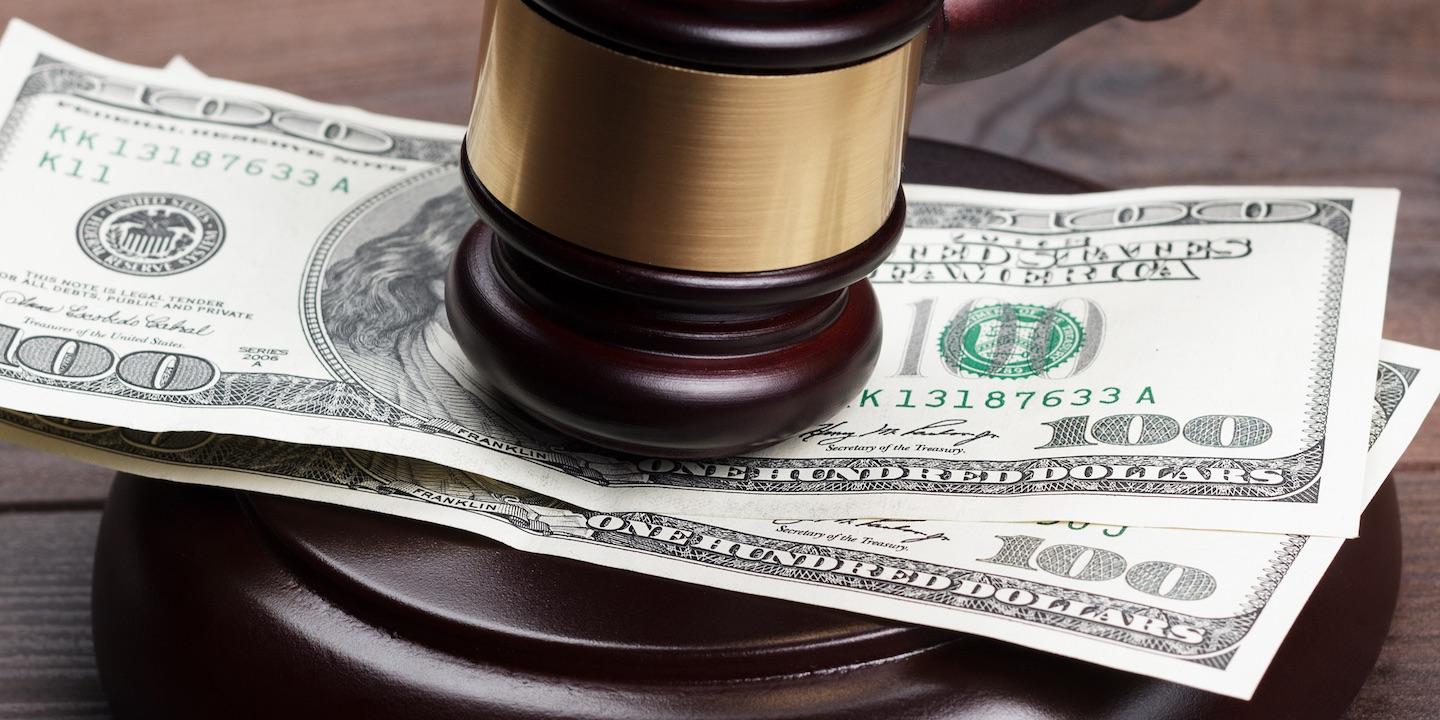 EDWARDSVILLE - A woman alleging she and a baby were injured when they fell into a manhole has reached a settlement with the City of Madison.
Plaintiff Sheila Deboise and the City of Madison filed a stipulation to dismiss on Aug. 2 after the parties reached a settlement. They sought dismissal with prejudice with each party bearing its own costs and attorneys' fees.
Madison County Circuit Judge Crowder granted the motion to dismiss with prejudice on Aug. 9.
Deboise filed the lawsuit May 8, 2015, against Madison County, the City of Madison, its Department of Public Works, Venice Township, Metro East Sanitary District, Illinois Environmental Protection Agency, Manuel Foschiatti and some unnamed owners.
According to the complaint, Deboise claims she was carrying baby London Stewart in her arms when she stepped on a manhole cover located on the edge of Foschiatti's property on May 11, 2014, while returning home. She claims the cover flipped and caused her to fall into the manhole. She alleges the baby was thrown from her arms, striking her head.
The lawsuit states Deboise suffered a leg injury, pain and suffering, medical expenses, lost wages and benefits and disability.
Stewart allegedly suffered injuries to her face and head, pain and suffering and additional medical expenses.
The lawsuit was originally filed with co-plaintiff Crethia Southworth, as parent and natural guardian of Stewart, a minor.
Brown & Crouppen PC in St. Louis filed a motion for leave to withdraw as counsel for Stewart and Southworth on Dec. 14, 2016.
The firm argued that the suit was originally filed by Julia Knerr, who is no longer employed with Brown and Crouppen PC. Attorneys and staff for the firm had attempted to contact Southworth multiple times by telephone and mail with no response.
Due to the lack of communication, Brown & Crouppen argued that it is unable to continue to represent the plaintiffs.
Crowder filed an order of withdrawal on Feb. 9, granting the motion.
She held that attorney Alan Pirtle attempted to communicate with the plaintiffs with no response. Then a private investigator attempted to personally serve the motion for withdrawal, but was unsuccessful. However, personal service was obtained upon Southworth's 16-year-old daughter, who is believed to occupy the same house as the plaintiffs. They still failed to respond.
Crowder gave Southworth and Stewart 21 days to file a supplementary appearance.
Nothing else on the issue is provided on the docket.
Kirk Caponi of Williams Caponi & Associates in Belleville represents Deboise.
Julie Koerner of O'Halloran Kosoff Geitner & Cook LLC in Northbrook represents the City of Madison.
Madison County Circuit Court case number 15-L-583