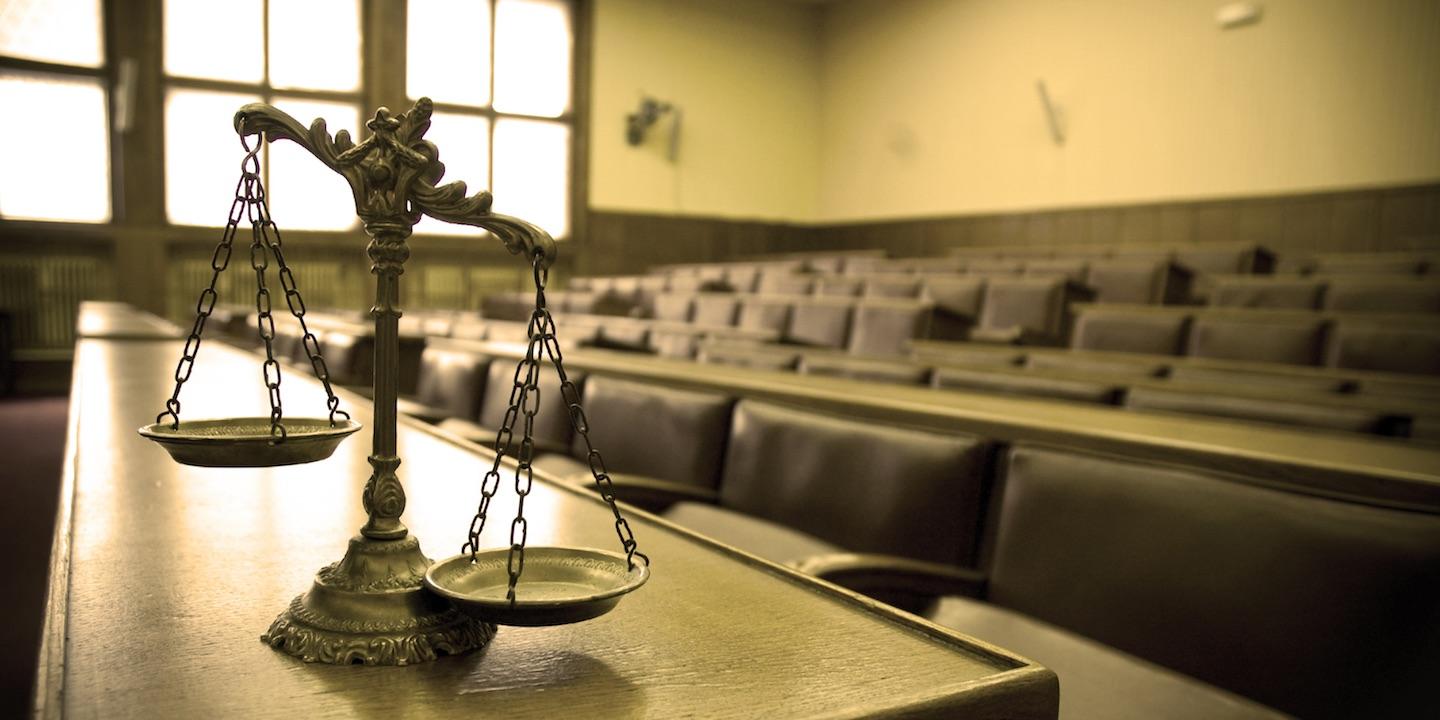 MOUNT VERNON – Collinsville policeman Stacey McElroy plucked more than an ounce of heroin from a car after 16 minutes of investigation, too slow for appellate judges who found he abused the driver's rights by taking so long.
On Aug. 8, they affirmed Madison County Associate Judge Neil Schroeder, who suppressed the heroin as evidence against driver Johnny L. Smith.
"Officer McElroy was acting on a mere hunch and an unparticularized suspicion," Justice Judy Cates wrote.
"At that time, he did not have a reasonable, articulable suspicion that the defendant was engaging in criminal activity."
She wrote that Smith's criminal history "was not sufficient to provide a reasonable suspicion that the defendant was engaging in criminal activity."
Justices Richard Goldenhersh and Melissa Chapman concurred.
On a summer morning in 2014, McElroy idled his unmarked vehicle in the median of Interstate 55 as a member of a Drug Enforcement Administration task force.
He saw a white Lexus with no front license plate and a driver wearing a reflective yellow and orange safety vest.
He followed, running the rear plate through his computer.
A Chicago woman had registered the Lexus, but the registration was suspended for safety and financial reasons.
McElroy activated his lights, and the Lexus pulled over.
Smith produced a letter showing the Secretary of State lifted the suspension.
Smith produced a driver's license and proof of insurance.
McElroy asked where he was going.
Smith said he was driving from Wisconsin to Rolla, Mo., to work for his uncle's company on road construction.
McElroy asked the name of the company, and Smith said Jones Construction.
McElroy asked about his schedule, and Smith said he worked Thursday to Tuesday.
The exchange lasted about three minutes.
Back in his car, McElroy ran the registration again and verified the suspension.
He ran Smith's criminal record and found a conviction in Illinois for manufacture and delivery of heroin, as well as drug charges in Missouri.
At nine minutes and 15 seconds, McElroy called a DEA analyst and learned Smith was the subject of a pending investigation in Rolla.
The conversation lasted three minutes and 16 seconds.
McElroy got out of his vehicle at 12 minutes and 40 seconds, and placed his clipboard on his hood with Smith's license and traffic warnings on it.
McElroy would testify that he wanted to know why Smith wore a work vest on a day he wasn't scheduled to work.
He would testify that he suspected Smith wore it as a prop for his story.
He asked Smith to step out, and Smith stepped out.
McElroy asked and received permission to pat his front pockets, which contained no weapon or contraband.
McElroy asked Smith about the construction business, the length of his employment, his schedule and his vest.
McElroy would testify that he avoided asking detailed questions so the exchange felt more like conversation than interrogation.
He asked Smith if there was any contraband in the car such as marijuana, methamphetamine, heroin, or large amounts of cash.
Smith denied possessing any contraband and said he had $13 in cash.
Sixteen minutes after McElroy stopped Smith, he asked and received permission to search the Lexus.
In a space near the sunroof he found 33.3 grams, about 1.2 ounces, of a substance that tested positive for heroin.
State's Attorney Tom Gibbons charged Smith with trafficking in a controlled substance and possessing a controlled substance with intent to deliver.
Smith moved to suppress the evidence, and Mengarelli granted the motion.
He found McElroy lacked any reasonable suspicion to prolong the stop or any articulable suspicion that other crimes existed.
He found McElroy obtained consent for a search as a result of illegal detention.
Fifth District judges found that when McElroy asked Smith to step out, the purpose of the original stop had ended.
"Nevertheless, officer McElroy prolonged the stop and detained the defendant," Cates wrote.
She wrote that Smith gave plausible answers about his destination and his job.
Robert Bas of Edwardsville represented Smith.
Appellate prosecutor Kelly Stacey represented the people.