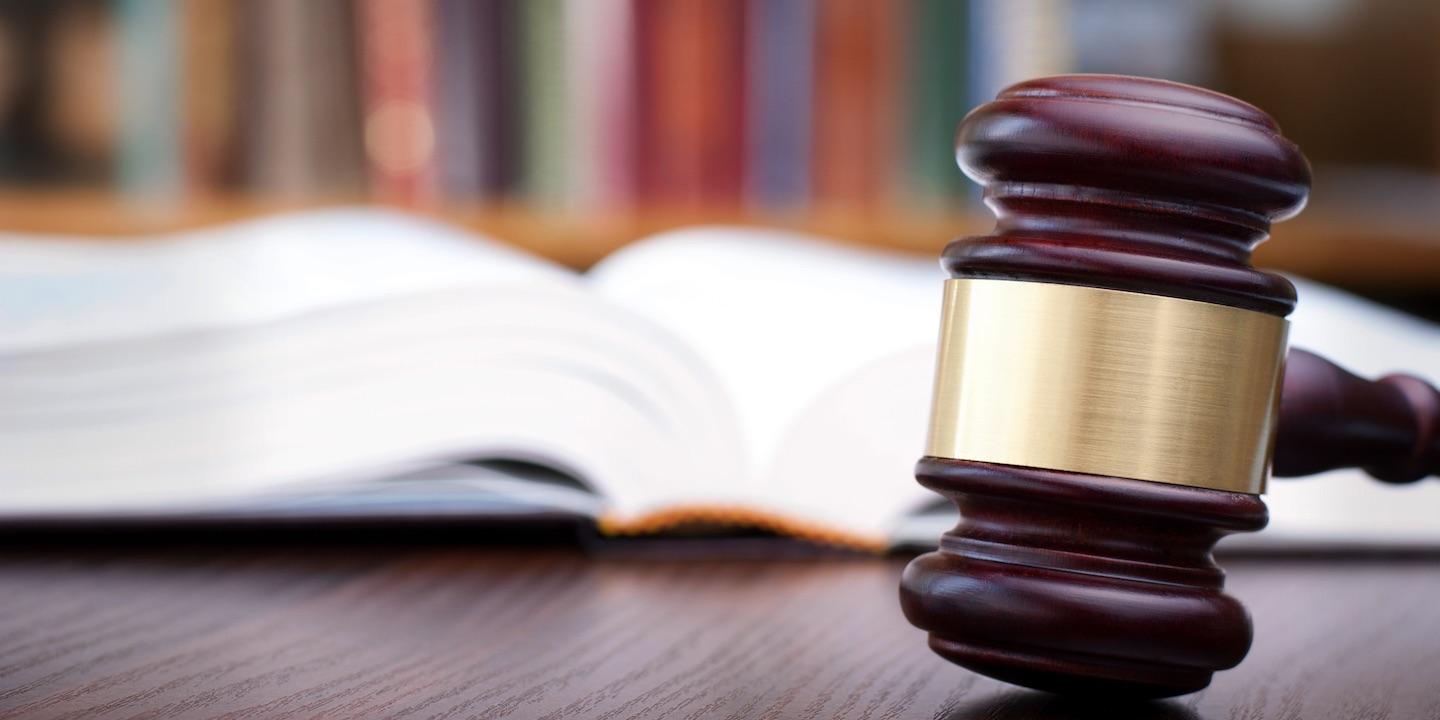 CAHOKIA – Mildred Moellman of Missouri, whose life allegedly depended on a police officer fatally shooting her friend Jason Stringer at Cahokia's Wal-Mart last Nov. 28, says it didn't happen that way.
In an interview on Aug. 7, she said Stringer saved her.
"The fear for my life was the police," she said.
Moellman disputed an official account that Stringer accelerated a car toward her and part time Washington Park officer Christopher Heatherly, who fatally shot Stringer.
"We were never in front of the car, never," she said in an interview on Aug. 7.
"I've never been talked to. Nobody ever said sh** to me and I don't understand that."
She said she's not scared of them.
"What's right is right," she said. "What's wrong is wrong."
State police investigated Stringer's death and found Heatherly acted properly.
Special prosecutor David Rands closed the case on April 3.
State police attached to their report descriptions of four wild escapes in September and October, all with Moellman along for the ride.
Moellman and Stringer's mother, Rita Stringer of Cahokia, said in separate interviews that he expected police to kill him if he didn't escape.
"They were tired of looking stupid," Moellman said. "One way or the other, no matter what they had to do, they were going to get him.
"He was just trying to get away because he didn't want to get killed."
She said that in one escape in October, a metal gate blocked his way.
A police report on that escape showed Stringer drove through the gate.
"He did, after they started shooting," she said. "They had a freaking Uzi out."
Rita Stringer, in a July 30 interview, said, "He told me, if the police get behind me they're going to have to make their money catching me."
"He wasn't going to pull over for fear of losing his life," she said.
She said she didn't know that Rands closed the case until she received the case file from a citizen last month who had obtained it as public record.
Other than that, she said, "Nobody has contacted me, called me or spoke to me."
Washington Park hired Heatherly on Nov. 14, without asking the Illinois Law Enforcement Training and Standards Board for a training waiver.
Officers routinely receive such waivers when moving from one department to another, so they can count previous training as current training.
On Nov. 29, a day after Stringer died, Washington Park requested a waiver.
The training and standards board rejected the request in January.
Executive director Brent Fischer wrote that Heatherly had a history of working for various police agencies for less than two years.
Fischer wrote that Heatherly had been terminated on more than one occasion.
"Furthermore, our records indicate that he has not completed the requisite annual firearm qualification for over seven years, despite working for three different agencies," he wrote.
He wrote that Heatherly's history "causes the board to believe that a return to the academy is warranted if he wishes to continue a career in law enforcement."
Heatherly has another history at U.S. district court, suing municipal employers.
He claimed Lebanon improperly fired him, Brooklyn made him quit, and Black officials in East St. Louis discriminated against him as a White person.
Records in the Brooklyn case show he outwardly undermined his chief.
In the East St. Louis case, under examination by then district judge Patrick Murphy, he said he misspoke about a release he signed.
Murphy said, "Now's the time to be real careful about all misspeaking, and mistakes have to stop here, so what is it?"
Heatherly responded, "What I meant to say was, I didn't know that was what I was signing."
Murphy said, "Why didn't you see or take into consideration the fact that it says, release?"
Heatherly responded, "I didn't look."
Murphy said, "You didn't look."
He declared Heatherly's testimony "puzzling and troubling and inconsistent," but voided the release because the city didn't produce a witness.
"I'm not a minister, I'm a judge," Murphy said.
At trial in 2010, jurors returned a verdict for East St. Louis.
Heatherly settled the suits against Lebanon and Brooklyn.
He has another history in bankruptcy court, where he and wife Patricia filed seven bankruptcy petitions from 2004 to 2013.
They filed one to get his 1991 Chevy Corvette out of a mechanic's shop.
Trustee Russell Simon wrote in 2013 that, "Debtors have not completed any of these cases successfully, and each has been dismissed by the court based on the debtors' failures to make timely plan payments."
Simon alleged a pattern and practice of having an automatic stay under Chapter 13 without making timely payments in accordance with Chapter 13.
Nov. 28, 2016, Wal-Mart in Cahokia
Heatherly lacked the training for his job in Washington Park, but he did not act alone at Wal-Mart in Cahokia.
In fact, Moellman and Rita Stringer think a police dog helped kill Jason.
"That dog bit his jugular," Stringer said.
Moellman said she heard about dog bites over radio in a patrol car.
"The dispatcher said he was bleeding pretty badly from the neck," Moellman said.
She said the dispatcher didn't say anything about a gunshot.
Stringer said that when she arrived at St. Elizabeth's Hospital, she asked the coroner if it was the dog or the gun.
"He told me it was a shot to the chest," she said.
"He told me the mark from the dog was only flesh wounds. I was told at Serenity (funeral home) that I didn't want to see his neck. They were more than flesh wounds.
"I feel the coroner lied to me about the neck wounds."
She said she didn't know if he was the coroner himself or someone from the coroner's office.
"It was the man at St. Elizabeth's that said he was the coroner," she said.
She said she wanted to bury Jason in a T-shirt, but she couldn't.
"We had to have a high collar to hide his neck," she said.
According to Moellman, she and Stringer stopped at Wal-Mart so she could use the restroom.
She said she told Springer to wait in the car but he said he wanted to go with her.
She said that in the store, they heard the song "Thinking Out Loud" in the background.
She said he asked her to dance.
"We slow danced in Wal-Mart," she said. "He kissed me here," and she touched between her eyebrows.
She said he told her, "Everything will be okay and no matter what happens, I love you."
In Heatherly's account, he saw Stringer and Moellman enter as he left.
He wrote that he recognized a white Toyota Camry with Nebraska plates as a Hertz rental car from a hijacking incident involving Stringer and Moellman on Nov. 23.
State police didn't attach a report on the incident, and Moellman said she knew nothing about it.
"He (Heatherly) didn't see the car," she said.
She said he saw Stringer talking to a cart worker he knew. She said Stringer used to work at Wal-Mart.
Heatherly wrote that he pulled his vehicle behind theirs, contacted Cahokia, and gave them necessary information.
He wrote that he contacted Washington Park, where detective Tony White advised that he and chief Tony Tomlinson would be en route.
Heatherly wrote that he called Cahokia again and advised extreme caution.
Cahokia officer Jeremy Ford wrote that he advised a dispatcher to have any available units respond because the subject was known to be armed and dangerous.
As it turned out, Stringer carried no weapon.
Canine officer Dave Heine wrote that when he arrived, "This is his car and he entered the store with a White female."
Heine wrote that he knew of previous incidents and removed his dog, K9 Feight, from his vehicle in the event Stringer tried to flee.
Heatherly wrote that Heine said they would take Stringer into custody as he exited.
According to Moellman, she and Stringer exited arm in arm.
Heatherly wrote that Stringer saw them, shook his head, and backed away.
Moellman said Stringer told her, "There's those people."
"They all started yelling," Moellman said. "They knew he was a runner.
"Jason pushed me away and said keep walking. I was with him and he pushed me out of the way and saved my life.
"We were both still walking and the police came rushing."
Heine wrote that he pointed his handgun at Stringer and ordered him to show his hands or he would release the dog.
He wrote that Stringer ran south.
Heatherly tackled Moellman.
"I raised my shirt up to display my police badge, ran to Moellman, shouted, 'police,' and advised her to get down on the ground," Heatherly wrote.
He wrote that he drew his weapon, gave another verbal command, and placed her on the pavement.
He wrote that he had no handcuffs and had to maintain physical contact.
Cahokia officer Kevin Phegley wrote that he observed Heatherly kneeling on a female near the front doors.
According to Moellman, "He had his vest on and he told me, you ain't going nowhere. He cussed me while he sat on me."
Inside the store and out, panic set in.
"Due to the large amount of people fleeing from the area in the parking lot, I was unable to release my dog," Heine wrote.
Wal-Mart employee Kimberly Dabney took Heatherly for a possible killer, according to a report from Cahokia sergeant Keith Bowers.
Bowers wrote that Dabney said she saw a male kneeling on top of a female and it looked like he pointed a handgun at her head.
"Dabney stated she never saw any uniformed officers or vehicles and she believed the male was outside shooting at people."
Ford, Heine and K9 Feight chased Stringer.
"While running through the parking lot behind Stringer I observed him make a gesture as if he had a gun in his waist band," Ford wrote. "Stringer then stated he would shoot me."
Heine wrote that Stringer yelled he had a gun and would shoot him.
Heatherly wrote that Heine released the dog and Stringer evaded the dog twice.
"I was able to grab hold of Stringer for a short time but he broke free and ran towards the white Camry," Ford wrote.
Heine wrote that he caught up with Stringer as he entered the Camry.
Ford wrote that Stringer got inside the vehicle, and he and Heine opened the door and tried to pull him out.
Heine wrote that Stringer reached under his seat.
"Stringer's hand came up from underneath the seat and I grabbed hold of it but quickly realized he did not have a weapon in his hand," Heine wrote.
Heine wrote that K9 Feight started biting officer Ford.
"I had to release Stringer and grab hold of K9 Feight," Heine wrote.
Ford wrote, "As I began pulling Stringer out of the vehicle he somehow placed the key in the ignition and started the car."
He wrote that while they held Stringer, he put the Camry in gear and accelerated toward the front entry.
Heine, Bowers and Cahokia officer Kevin Phegley wrote that they observed the vehicle accelerating toward Heatherly and Moellman.
Heatherly wrote, "As the vehicle was traveling directly for Moellman and me, Moellman yelled, he's going to run us over.
"It was at this time I felt Moellman and my life were in great and imminent danger. I engaged the driver of the vehicle with my firearm."
Ford wrote, "I then heard gunshots being fired but was unsure where they were coming from."
Heine wrote, "I observed Heatherly jump to his feet. The vehicle was less than ten feet away from Heatherly when I heard three gunshots."
Bowers wrote, "I observed a figure jump backwards who I initially believed to be Chris Heatherly. I moved around another vehicle and then observed Heatherly fire what appeared to be three rounds at the vehicle as it still appeared to be driving directly at him."
Phegley wrote, "I observed Heatherly stood up and observed Moellman flee the area to not get struck by the vehicle. I heard three gunshots and observed the vehicle travel directly towards my stopped squad car and collide into the passenger side front."
Investigators would find two bullets in the hood.
A third bullet hit the passenger window, spraying glass all over Stringer.
The bullet entered below his right shoulder slightly toward the back.
It tracked slightly downward and to the left. It broke a sixth rib and stopped in the lower lobe of Stringer's right lung.
He kept driving.
Heatherly wrote, "I observed Stringer duck down and when he did the vehicle turned slightly to his left, my right, and struck the parking poles that were outside of the store entrance."
Bowers wrote that Stringer drove close to the building, "very near to Heatherly from my viewpoint," and headed east.
He crashed into Phegley's patrol car, and his airbag deployed.
Heatherly wrote that he ran to the driver's side but couldn't see inside.
Bowers wrote that he yelled at Stringer to stop but Stringer tried to move. He wrote that he fired his Taser at the "open passenger window," the one Heatherly shot out.
Stringer kept driving.
Heatherly wrote that he struck the police vehicle again.
Heatherly, Ford and Bowers all reported he struck a brick column that supported an awning in front of the store.
Bowers wrote that he was able to see Stringer through the windshield, and that he yelled at him to exit the vehicle repeatedly. He wrote that Stringer got the vehicle in reverse and then moved forward.
Ford wrote that he headed toward Paris Avenue.
Heatherly wrote that he lost sight of the Camry due to vehicles trying to stop it. He wrote that he placed Moellman in a Cahokia police vehicle.
Heine wrote that he heard radio traffic that Stringer was traveling east in the westbound lanes of Camp Jackson Road. He wrote that he also entered the westbound lanes heading east.
He wrote that Camp Jackson has a large raised median, and he wanted to prevent Stringer from fleeing into the neighborhood.
"The suspect struck the raised median at the intersection with Poplar Street quickly becoming stuck," Heine wrote.
He wrote that side airbags deployed, blocking the view.
Ford wrote that Stringer opened the door.
Heine wrote, "I began ordering Stringer to show me his hands but he refused. Stringer came out from under the airbag and fell to the ground."
Ford wrote, "I was able to grab hold of Stringer and I pulled him all the way out where he went to the ground."
Heine wrote, "Stringer's arms were underneath him and I again ordered him to show me his hands but he did not comply. I gave K9 Feight the apprehension command and K9 Feight bit and held Stringer in his upper left shoulder."
"Stringer attempted to roll to his right and at this point K9 Feight released and then engaged Stringer at the base of his neck below his left ear.
"Patrolman Ford was with me and I pulled K9 Feight from Stringer's upper body while ordering him to produce his hands.
"Stringer still refused and I allowed K9 Feight to engage Stringer at the back of his left thigh."
Ford wrote, "K9 Feight engaged Stringer and I was then able to grab hold of Stringer and get both of his hands at which time K9 Feight was pulled back."
Heine wrote that Ford was able to place Stringer in handcuffs.
Bowers wrote that he heard over radio that Stringer was in custody.
"I heard an ambulance being requested for the suspect in reference to a gunshot wound and a bite by K9 Feight," Bowers wrote.
"Patrolman Heine advised there was a dog bite and Stringer was advising he had been shot."
Heatherly wrote that his chief, Tomlinson, called and advised he was a quarter of a mile away with Stringer.
He wrote that after a short period, Tomlinson arrived and told him Stringer died.
Moellman tells a different story.
She said that after Stringer ran and Heatherly knelt on her back, Heatherly called another officer to come and get her.
"Heatherly, I guess, ran up and started shooting at Jason," she said.
"There's no way he tried to run over him. He was never in front of him. When Jason hit the column, that's when he got shot."
Moellman read the reports of Heatherly jumping out of the way and said, "He couldn't have dodged the car."
"He was never in front of the car, ever," she said.
"He's chasing the car," she said. "Jason wasn't chasing him."
She said Heatherly shot toward the store.
"Who endangered pedestrians?" she said. "It wasn't Jason."
She said she had an asthma attack and they wouldn't let her have her medicine or roll down a window in their car.
She said they took her to St. Elizabeth's, after everything was over.
She said officers at her door laughed and said he wouldn't run away this time.
"Jason was not a bad person," she said. "He didn't have a record other than running and escape.
"They were what made it build up, build up. He'd have gone to jail before he'd ever hurt anyone."
Rita Stringer offered a theory of her own.
"I don't believe Jason was trying to run them over," she said.
"I believe he was shot when he entered the car. I believe when he started to drive the car away he was trying to drive himself to Touchette Regional Hospital because he was already shot.
"Notice the car crashed in Cahokia headed toward Centreville, Illinois, where the hospital is located.
"My main issue is, after he fell out of the car and said he was shot, why did they sic the dog? I want to know that reason. You have to give the dog the command to get on him.
"The dog didn't do it on his own."
Missouri pathologist Kamal Sabharwal found lacerations up to six centimeters, or more than two inches, on the posterior scalp, right ear, and back of the neck.
He didn't distinguish dog bites from glass cuts.