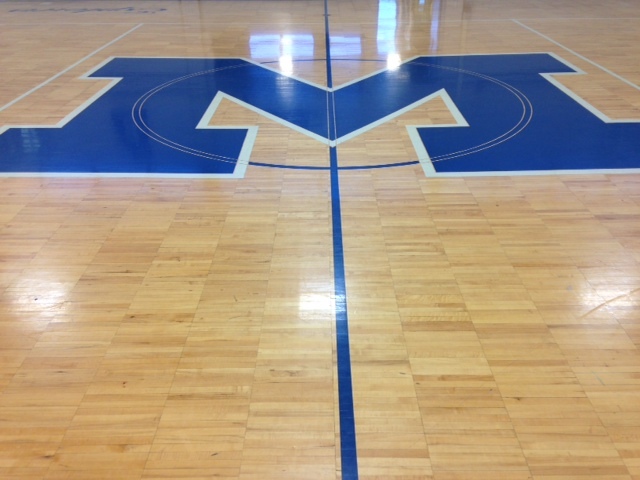 If one aspires to become a politician in Illinois, there's one tried and tested route.
Attend private elementary and high schools.
As reported by the Sangamon Sun, research conducted by its publisher - Local Government Information Services (LGIS) - found a clear and unmistakable trend regarding the K-12 school choices of Illinois' top elected officials - present and past.
They may politically support Illinois' public schools, but an increasing number of elected officials are opting out of using them personally.
The LGIS report comes as Governor Bruce Rauner and Chicago Cardinal Blase Cupich are pushing a measure that would give a state tax deduction to philanthropists who underwrite private school scholarships for low-income students.
Many opponents of the measure attended private schools themselves.
LGIS found that private schools produce a disproportionate number of statewide officials, state legislators, members of Congress and judges. And not just in Chicago and its suburbs.
Everywhere private schools exist, including the sprawling Metro-East, the Quad Cities, Springfield, Bloomington, Rockford, Peoria, Champaign, and they continue to fuel Illinois' political machines and family dynasties.
The Catholic League Caucus
All four state legislative leaders are Catholic school products, elected by dozens more state legislators who graduated from of one of Illinois' 70-some Catholic high schools.
House Speaker Michael J. Madigan (D-St. Ignatius) and Senate President John J. Cullerton (D-Wheaton St. Francis) square off with House Republican Leader Jim Durkin (R-Fenwick) and Senate Republican Leader Bill Brady (R-Bloomington Central Catholic).
The Springfield presence of Chicago-area institutions like St. Ignatius, which counts five active legislators as alums, and Fenwick, which counts two to go with former Governor Pat Quinn, are well-established.
So are smaller, but just as politician-producing, schools like Alton Marquette Catholic (Sen. Bill Haine D-Alton, State Rep. Dan Beiser D-Alton), Central Catholic (State Sen. Bill Brady, State Rep. Dan Brady), Peoria Notre Dame (U.S. Rep. Darin Lahood, former U.S. Rep. Ray LaHood), Springfield Sacred Heart-Griffin (former State Legislator Karen Hasara) and Rock Island Alleman Catholic (U.S. Rep. Lane Evans, U.S. Rep. Bobby Schilling, U.S. Rep. Phil Hare).
Current State Senator Neil Anderson attended Assumption Catholic H.S. in Davenport, Iowa, just across the border from his home in Moline.
Catholic schools outside Metro Chicago aren't relegated to larger population centers.
Mater Dei Catholic H.S. in Breese (pop. 4,221) in Clinton County, counts the county's two most successful elected officials as alums. Former State Rep. Kurt Granberg, who served fom 1987-2009, and the late former State Senator and State Treasurer James Donnewald both attended Mater Dei.
Donnewald's children and grandchildren are also Mater Dei alums.
A now shuttered school - East St. Louis Assumption, closed in 1989 and turned in to a state prison-- has perhaps the deepest downstate roster of politician-graduates.
Its alumni include U.S. Senator Dick Durbin, former U.S. Rep. Jerry Costello and his son, current State Rep. Jerry Costello, Jr. as well as countless local elected officials in St. Clair County.
Dominance of the state attorney general's office
Private school influence extends to all branches of government.
Two of the last six Illinois governors attended private schools.
Democrat Pat Quinn grew up in west suburban Hinsdale, where he attended St. Isaac Jogues Elementary School. He graduated from Fenwick H.S. in Oak Park.
Republican Jim Thompson, Illinois' longest-serving governor (1977-1991), was raised in Chicago's Galewood neighborhood on its far west side. He attended North Park Academy, a private high school then on the campus of North Park University. The school closed in 1969.
The Illinois attorney general's office has been run by a private school graduate for 30 of the last 34 years, and counting.
Like her father, Illinois Attorney General Lisa Madigan (2003-present) attended private schools, graduating from The Latin School of Chicago in Lincoln Park.
So did her predecessor, Jim Ryan (St. Procopius/Benet Academy) as well as former Attorney General Neil Hartigan (Loyola Academy), who also served a term as state lieutenant governor (1973-77) and lost a bid as the Democrat nominee for governor in 1990.
The last two Illinois treasurers have been public school products. But the previous four, including Pat Quinn, attended private schools.
Illinois Treasurer Judy Baar Topinka (1995-2007) boarded at the Presbyterian, all-girls private Ferry Hall School in Lake Forest; it became part of Lake Forest Academy in 1974.
Her successor, Alexi Giannoulias, is a graduate of The Latin School of Chicago.
Four of seven Illinois State Supreme Court Justices are private school products: Justices Anne Burke (Maria H.S. of Chicago), Thomas Kilbride (Kankakee Bishop McNamara), Mary Jane Thies (Chicago St. Ignatius) and Bob Thomas (Rochester, NY McQuaid Jesuit).
So were the court's two most recent retirees, Thomas Fitzgerald (Chicago Leo) and Mary Ann McMorrow (Immaculata).
For thee, but not for me
State Sen. Kwame Raoul (D-Chicago) and State Rep. Kelly Cassidy (D-Chicago) are two of Chicago's most vociferous advocates for raising property and income taxes to spend more money on Chicago Public Schools (CPS).
Neither have said how much CPS would have to spend to convince them to send their own kids there, however.
Raoul has a daughter at University of Chicago Lab School, his own alma mater. His son graduated from Chicago Lab last year and attends Lake Forest College.
Cassidy's three children attend Francis Parker, an elite private school in Lincoln Park.
Both Chicago elected officials argue their constituents should choose Chicago Public Schools, while simultaneously avoiding the schools themselves. And they're in good company.
LGIS found that but a fraction of the city's Springfield delegation themselves attended Chicago's public schools.
Of 52 legislators analyzed, 29 attended private high schools. Just 10 attended CPS.
Most Chicago politicians and Chicago-based policymakers are the product of Chicago's private schools-- and are choosing a similar path for their children.
In a 2014 letter to the Chicago Tribune, State Sen. Raoul declared proposals that would give Chicago parents a choice of sending their children to public or private schools "irresponsible."
He argued that the best students would leave CPS, which would "exacerbate the inequalities already plaguing our system."
Raoul would know.
Raised in Hyde Park, he could have gone to CPS, but never did, instead choosing the private Ancona School and the prestigious (now closed) Harvard-St. George before completing high school at University of Chicago Lab.
Other Lab graduates in the State House include House Majority Leader Barbara Flynn Currie (D-Hyde Park), who also attended Catholic grammar school (St. Thomas the Apostle), and South Side State Rep. Justin Slaughter (D-Washington Heights), a former staffer for Governor Quinn before he was appointed to the seat earlier this year.
Rep. Cassidy was raised in Bradenton, Fla., where she attended Catholic elementary schools and the local public high school. Demanding a tax increase for CPS, she staged a photo-op last week at Sullivan High School, less than one mile from her home in the 7300 block of North Ashland.
"It's all about the kids," she told reporters.
Cassidy didn't mention that, when it came to her own kids, Sullivan proved so unacceptable that she chose to drive them 40 minutes to a private school each day to avoid it.
Like Chicago Lab, Francis Parker is a frequent school of choice for the city's politically connected. It runs $24,160 for kindergarten; high school costs more than $31,000 per year.
Cassidy earns a base salary of $67,836 for her work as a state legislator.
Rep. Christian Mitchell (D-Montessori)
In advocating for bigger Chicago Public Schools' budgets, State Rep. Christian Mitchell (D-South Shore) frequently thanks his mother for sacrificing "to make sure I had a good education."
"There are kids right now in Bronzeville and South Shore who, if given the resources, could be the next great scientist or entrepreneur," he told the Chicago Tribune.
Mitchell, who has no children, avoids publicizing the fact that he, himself, didn't attend public schools, studying at Montessori schools in the western suburbs (Alcuin Montessori of Oak Park and Keystone Montessori of River Forest) before high school at St. Joseph's of Westchester.
A former community organizer, Mitchell got his political start working for Chicago City Council member and state representative turned lobbyist Will Burns.
Burns was also a private school product, graduating from the renowned Hawken School in his native Cleveland.
Before running for office, Mitchell also worked for two private school products State Attorney General Madigan and former Cook County Board President Todd Stroger, who attended St. Ignatius.
The alma mater of House Speaker Madigan, St. Ignatius is unrivaled when it comes to political clout.
In addition to both Madigans, it claims Bill Daley, former Illinois Comptroller Dan Hynes and U.S. Congressman Dan Lipinski (D-Chicago) as graduates, as well as sitting State House members Rep. Kelly M. Burke (D-Oak Lawn), Rep. Andre Thapedi (D-Ashburn), Rep. Elgie R. Sims, Jr. (D-Chatham), and Sen. Don Harmon (D-Oak Park).
Harmon, who also attended St. Giles Catholic Elementary School in Oak Park and sends his children there, has been actively opposed to Rauner and Cardinal Cupich's tax credit proposal.
He and 34 other legislators signed a letter to Rauner in May outlining their opposition to any programs that could benefit private schools, including allowing parents to direct tax dollars for their own children.
Ten of the signatories attended private schools-- including Harmon, Cassidy, Cullerton, Raoul, Flynn-Currie, Mitchell, State Rep. Robert Martwick (D-Loyola Academy), Sen. Jennifer Bertino-Tarrant (D-Joliet St. Francis), Sen. Bill Cunningham (D-Mt. Carmel) and State Sen. Heather Steans (D-Phillips Exeter Academy).
----
How many active state legislators attended private school?
LGIS found 53 active state legislators who attended private elementary or high school.
Where did yours go?
| | |
| --- | --- |
| Name | School |
| Rep. Dan Beiser | Alton Marquette Catholic |
| Sen. Bill Haine | Alton Marquette Catholic |
| Sen. Neil Anderson | Assumption Catholic (Davenport, IA) |
| Rep. Jerry Costello, II | Assumption H.S. (East St. Louis) |
| Rep. Dan Brady | Bloomington Central Catholic |
| Sen. Bill Brady | Bloomington Central Catholic |
| Sen. John F. Curran | Brother Rice |
| Rep. Kelly Cassidy | N/A (Elementary/Bradenton, FL) |
| Rep. Barbara Wheeler | Carmel Catholic (Mundelein) |
| Rep. Sam Yingling | Carmel Catholic (Mundelein) |
| Rep. Emil Jones, III | Chicago Christian (Palos Heights) |
| Rep. Thomas Morrison | Christian Liberty Academy (Arlington Heights) |
| Sen. Chris Nybo | Fenwick (Oak Park) |
| Rep. Jaime M. Andrade | Gordon Tech (Chicago) |
| Rep. Michael P. McAuliffe | Holy Cross (Chicago) |
| Rep. Sara Feigenholtz | Ida Crown Jewish Academy |
| Sen. Toi Hutchinson | Infant Jesus of Prague (Elementary/Flossmoor) |
| Rep. Larry Walsh, Jr. | Joliet Catholic Academy |
| Sen. Pat McGuire | Joliet Catholic Academy |
| Rep. Silviana Tabares | Lourdes (Chicago) |
| Rep. Robert Martwick | Loyola Academy (Wilmette) |
| Sen. Thomas Cullerton | Loyola Academy (Wilmette) |
| Sen. Jim Oberweis | Marmion Military Academy |
| Rep. Frances Ann Hurley | Mother McAuley (Chicago) |
| Sen. Bill Cunningham | Mt. Carmel (Chicago) |
| Sen. Heather Steans | Phillips Exeter Academy (NH) |
| Rep. Daniel J. Burke | Quigley South (Chicago) |
| Sen. Antonio Munoz | Quigley South (Chicago) |
| Sen. Martin Sandoval | Quigley South (Chicago) |
| Sen. Jacqueline Collins | St. Carthage (Elementary/Chicago) |
| Sen. Jennifer Bertino-Tarrant | St. Francis (Joliet) |
| Sen. John J. Cullerton | St. Francis (Wheaton) |
| Rep. Andre Thapedi | St. Ignatius (Chicago) |
| Rep. Elgie R. Sims, Jr. | St. Ignatius (Chicago) |
| Rep. Kelly M. Burke | St. Ignatius (Chicago) |
| Rep. Michael J. Madigan | St. Ignatius (Chicago) |
| Sen. Don Harmon | St. Ignatius (Chicago) |
| Rep. Christian Mitchell | St. Joseph's (Westchester) |
| Sen. Mike Connelly | St. Joseph's (Westchester) |
| Rep. Arthur Turner | St. Mel (Chicago) |
| Rep. John Mulroe | St. Patrick (Chicago) |
| Rep. Lindsay Parkhurst | St. Paul's Lutheran School (Elementary/Kankakee) |
| Rep. Marty Moylan | St. Philip (Chicago) |
| Rep. Cynthia Soto | St. Procopius (Chicago) |
| Rep. Mike Zalewski | St. Rita (Chicago) |
| Rep. Sue Scherer | St. Teresa (Decatur) |
| Atty. Gen Lisa Madigan | The Latin School of Chicago |
| Rep. Patty Bellock | Trinity (River Forest) |
| Rep. Barbara Flynn-Currie | University of Chicago Lab School |
| Rep. Justin Slaughter | University of Chicago Lab School |
| Sen. Kwame Raoul | University of Chicago Lab School |
| Rep. Sara Wojcicki Jimenez | Ursuline Academy (Springfield) |
| Rep. John C. D'Amico | Weber Catholic (Chicago) |
| Rep. La Shawn K. Ford | Weber Catholic (Chicago) |
Source: LGIS research