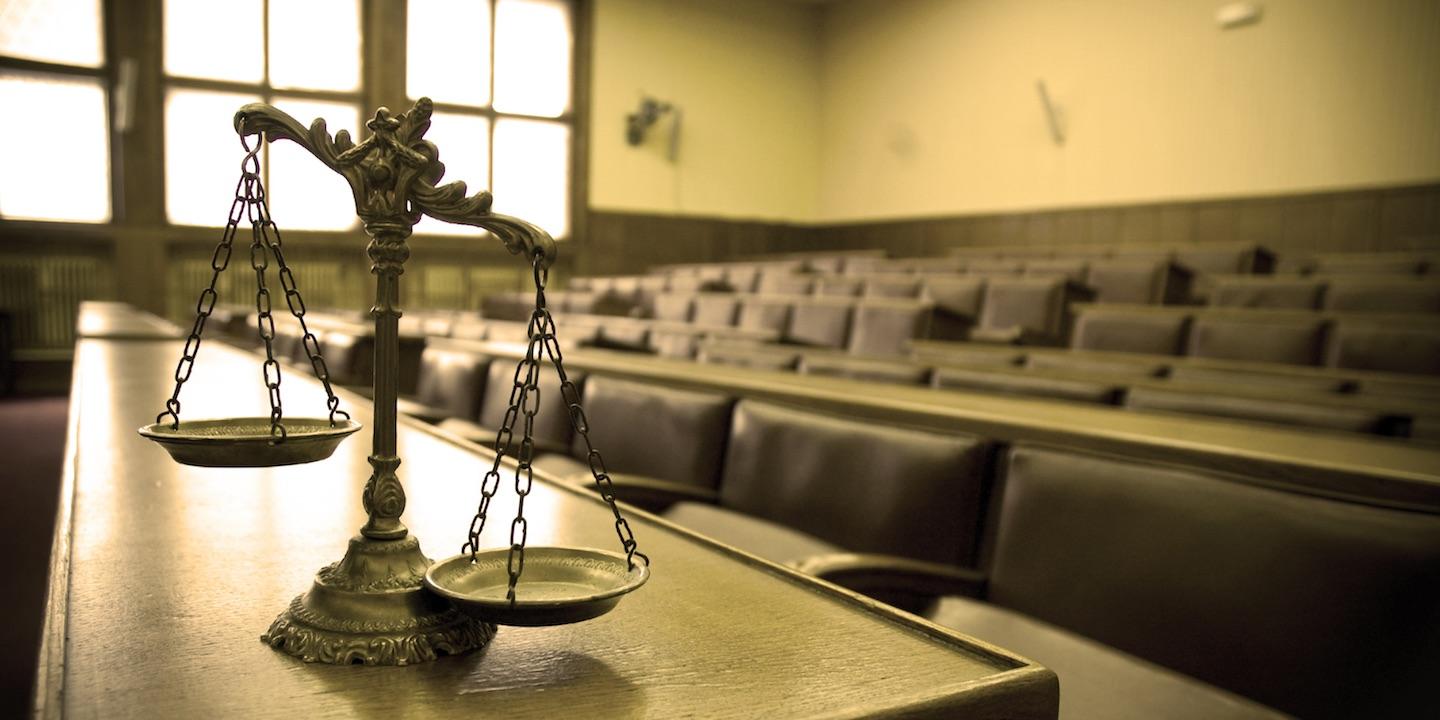 St. Clair County Associate Judge Chris Kolker denied the Blake Behme Law Group's motion to dismiss a former client's $1.15 million legal malpractice suit, in which they argued that she agreed to a divorce settlement on her own after her attorneys advised against it.
Plaintiff Bobbi Jo Fults filed her complaint on Nov. 22 against Edward J. Blake Jr., Megan M. Gilbreth and the Blake Behme Law Group PC.
Fults married and divorced Kenneth J. Fults four times. During the fourth divorce, Fults retained the defendants as counsel. She claims she lost at least $1 million for her share in the couple's marital property.
She also alleges she sustained attorneys' fees in excess of $50,000 and suffered emotional distress worth more than $100,000.
Fults alleges the defendants failed to protect her interest, failed to discover all the marital property that should have been included in the property settlement and abandoned her on the hearing date of Nov. 23, 2015.
The defendants filed a motion to dismiss the complaint on Dec. 28 through attorneys Richard Korn and Margaret Gentzen of Fox Galvin LLC in St. Louis.
They argued that they withdrew from their representation on Nov. 23, 2015, but Fults continued to enter into her 2015 Marriage Property Settlement Agreement with her ex-husband against the previous advice of the defendants.
Kolker denied the defendants' motion to dismiss on April 18.
"While a Motion for Summary judgment may show the case cannot succeed, there are alleged facts regarding discovery that may present a legal cause of action. Nothing in this Order should preclude Defendants from later presenting any of the arguments in the instant motion to dismiss," he wrote.
Fults filed an amended complaint on Feb. 21 through attorney David M. Duree of O'Fallon.
On April 27, the defendants answered the amended complaint, arguing that Fults consented to the defendants' withdrawal prior to her voluntary marital settlement. As a result, they claim they owe her no duty.
"Plaintiff's claim fails as a matter of law because defendants were ethically required to withdraw from representation of plaintiff under the Illinois Rules of Professional Conduct, including but not limited to Rule 3.3," the affirmative defenses state. "In particular, Defendants obtained further information that plaintiff and her former husband, Kenneth Fults, Jr., were in (sic) engaging in settlement discussions 'under the table' and without the input of Defendants."
They add that the plaintiff agreed to settlement terms that were different than what was represented to the court at the Nov. 23, 2015, hearing.
They also argue that the plaintiff's request for attorney's fees is barred by the voluntary payment doctrine.
"Plaintiff received, reviewed and paid Defendants' monthly itemized bills for professional legal services, including but not limited to the Defendants' 'final bill,' receiving, reviewing and paying the same in full prior to the Defendants' withdrawal as her counsel and Plaintiff's voluntarily going forward with the prove-up of the Marital Settlement Agreement," the affirmative defenses state.
Fults answered the defendants' affirmative defenses on May 4, denying each and every allegation.
She also argues that each of the defenses fail to state a recognizable affirmative defense.
The case has been set for trial for Jan. 22, 2018.
St. Clair County Circuit Court case number 16-L-627