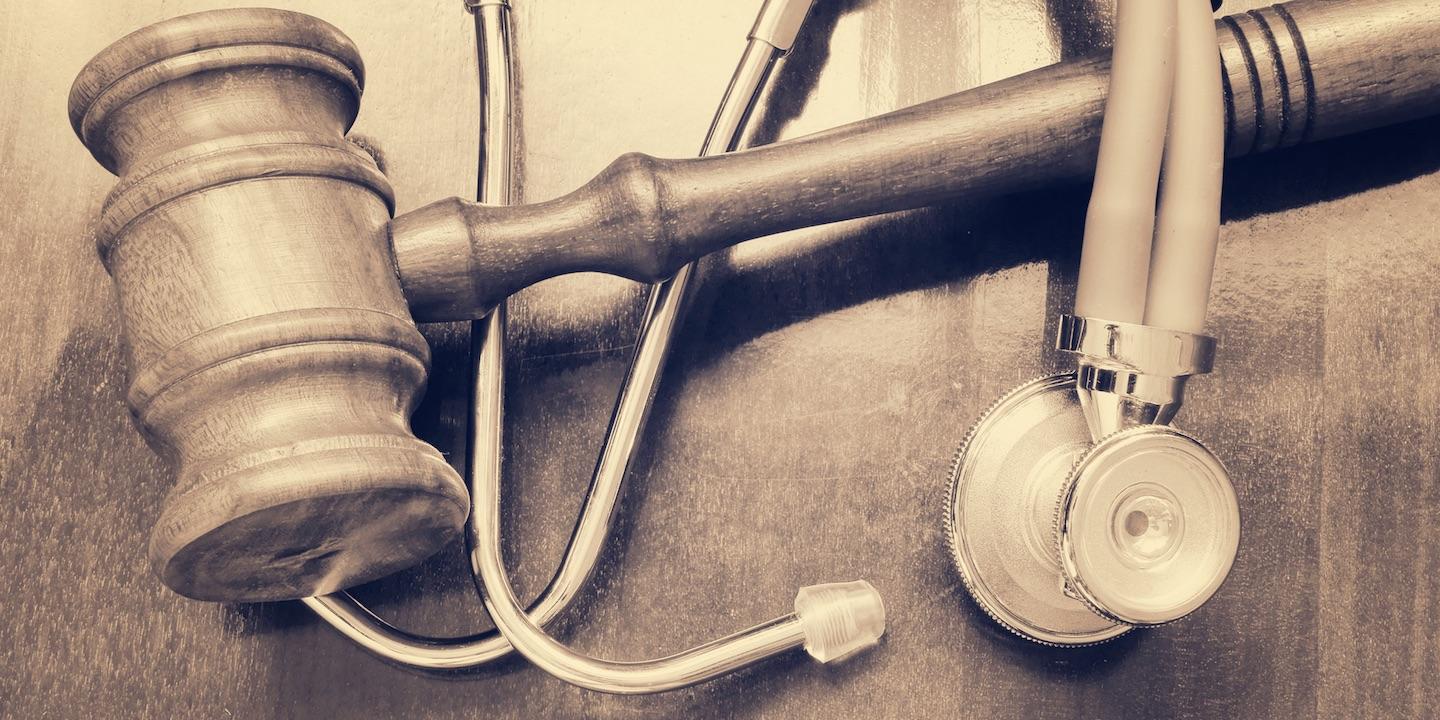 A St. Clair County jury awarded a mother and her daughter $300,000 in a 2002 medical malpractice suit alleging the minor suffered hypoxia and fetal depression during birth, allegedly causing permanent hearing loss.
The four-day trial ended on June 8 when jurors entered an award in favor of plaintiff Dawn Dillon, individually and on behalf of Venessa A. Dillon, in Associate Judge Chris Kolker's courtroom. The jury deliberated roughly seven hours.
The jury awarded the plaintiffs $100,000 for loss of a normal life, $100,000 for pain and suffering and $100,000 for emotional distress.
Dillon was represented by Colleen C. Jones of Cook Ysursa Bartholomew Brauer & Shevlin LTD in Belleville.
Heidi A. Sturtevant, M.D., and Ferdinand J. Mueller, Ltd., were the only remaining defendants at trial. They were represented by Timothy S. Richards and Matthew C. Zittel of Neville Richards & Wuller LLC in Belleville.
Dawn Dillon filed the six-count complaint on Oct. 29, 2002. She also originally named Protestant Memorial Medical Center, doing business as Memorial Hospital, as a defendant.
She alleged the defendants were negligent in their delivery of her daughter, Venessa Dillon.
She claimed Venessa Dillon experienced birth hypoxia and respiratory depression around the time of her birth on Nov. 26, 2001. Her care and treatment at Children's Hospital following her birth, including physical therapy, occupational therapy and speech therapy, were likely related to the perinatal event, the plaintiff alleged.
Dawn Dillon claimed the defendants failed to deliver the baby when they knew or should have known that the baby was experiencing distress as evidenced by the fetal heart monitoring and failed to go over the chain of command to the charge nurse and chief of staff to try to intervene on behalf of the baby.
According to the plaintiff's June 8 trial memorandum, the parties agree that as a result of birth hypoxia and fetal depression, Venessa Dillon suffered permanent hearing loss, including the need for all of its related care, surgeries and therapies.
However, the defendants deny they were negligent.
During trial, the defendants moved for a mistrial three separate times. Kolker denied each motion.
Richards filed a motion for a directed verdict at the close of all evidence on behalf of Sturtevant and Mueller on June 8.
He argued that there was no prima facie case made by the plaintiffs establishing the standard of care applicable to Sturtevant, a deviation from the standard of care or that any act or omission of the defendant caused any harm or condition of ill-being to the plaintiffs.
"That all of the evidence taken with its intendments most favorable to plaintiffs establishes that the sole proximate cause of plaintiffs' alleged condition of ill-being is not the result of the conduct of defendants," the motion stated.
Kolker denied the motion before closing arguments were heard.
St. Clair County Circuit Court case number 02-L-729