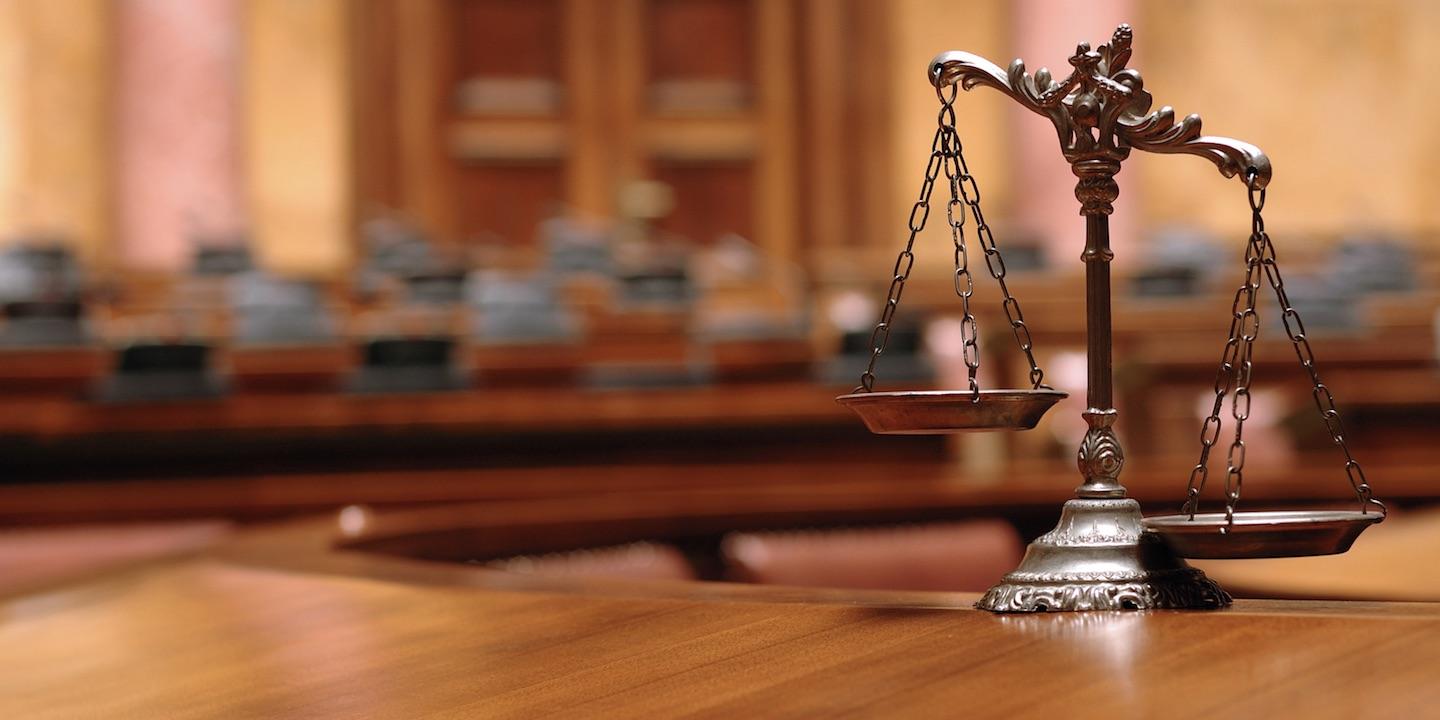 MT. VERNON — An appellate court has denied a juvenile's appeal claiming that his being labeled a sexual predator is unconstitutional.
A minor child, who was convicted as a sex offender after pleading guilty to two counts of criminal sexual assault, lost his appeal in the state's Fifth District Appellate Court on May 17 in which he argued that his constitutional rights were being violated under a Sex Offender Registration Act (SORA) process that would label him a sexual predator and require him to possibly register as a sex offender for the rest of his life.
Justice Richard P. Goldenhersh and the court's panel upheld a St. Clair County Circuit Court finding of delinquency and the resulting sentence regarding a minor known as Dylan B. (D.B.). The panel stated that the matter of labeling a minor as a sexual predator is best left to our legislature, and that SORA as it applies to juveniles does not violate substantive due process and has consistently been held to be constitutional and a reasonable method for protecting the public.
D.B. pled guilty to two counts of criminal sexual assault for engaging in sexual penetration with his 10-year-old sister. At the time of the offenses, D.B. was 14 years old. D.B. admitted he engaged in approximately 12 sexual acts with his sister over a six-month period in 2014 while he and his sister were residing with their father.
D.B. was sentenced to five years of probation in exchange for his guilty plea and was ordered to complete 30 days of detention. D.B. was made to register according to the requirements of SORA. The defense filed a motion to reconsider the mandatory requirement of registration as a sex offender and predator, but the court denied the motion.
In the appeal, D.B. alleged that the stipulations of SORA that require automatic and mandatory registration as a sex offender are unconstitutional because they do not individually consider the juvenile's recidivist tendencies. D.B. claimed that the automatic imposition of lifetime registration violates due process as applied to him and cited current research that shows that automatic inclusion of juveniles based solely on offense type is not rational. A court-ordered psychologist diagnosed D.B. with Bipolar 1 and stated that D.B. had a low risk of re-offense if he continued treatment.
Goldenhersh wrote that although SORA requirements may be over-inclusive and impose burdens on one-time offenders who pose no future threat to the public, there is a vital and judicious relationship between the registration and restrictions of sex offenders and the protection of the public from such offenders.
Goldenhersh wrote that the special amendments to SORA extend more protection to juvenile offenders than previously afforded, specifically that a juvenile's information is not made available to the public, the juvenile has the option to petition for a termination of registration, and the juvenile is not required to register as an adult once they turn 17. Goldenhersh emphasized that these amendments demonstrate that the legislature has accounted for the fact that juveniles are different from adults, drawing attention to the fact that D.B. would not have to register as a sex offender for the rest of his life unless a court found him to still be a risk to the public during the termination petition.
Goldenhersh further wrote that these amendments constitute a reasonable method of protecting the public, that D.B. failed to convince the court that SORA violates substantive due process under the rational basis review, and that the court must follow binding precedential decisions and more recent decisions from the appellate court.
In closing, Goldenhersh also reiterated that the matter of whether a juvenile should be labeled a sexual predator for engaging in sexual acts with a family member is one best left to the legislature. The panel affirmed the circuit court's finding of delinquency, the sentence requiring registration as a sex offender, and D.B.'s continued compliance with notification laws.