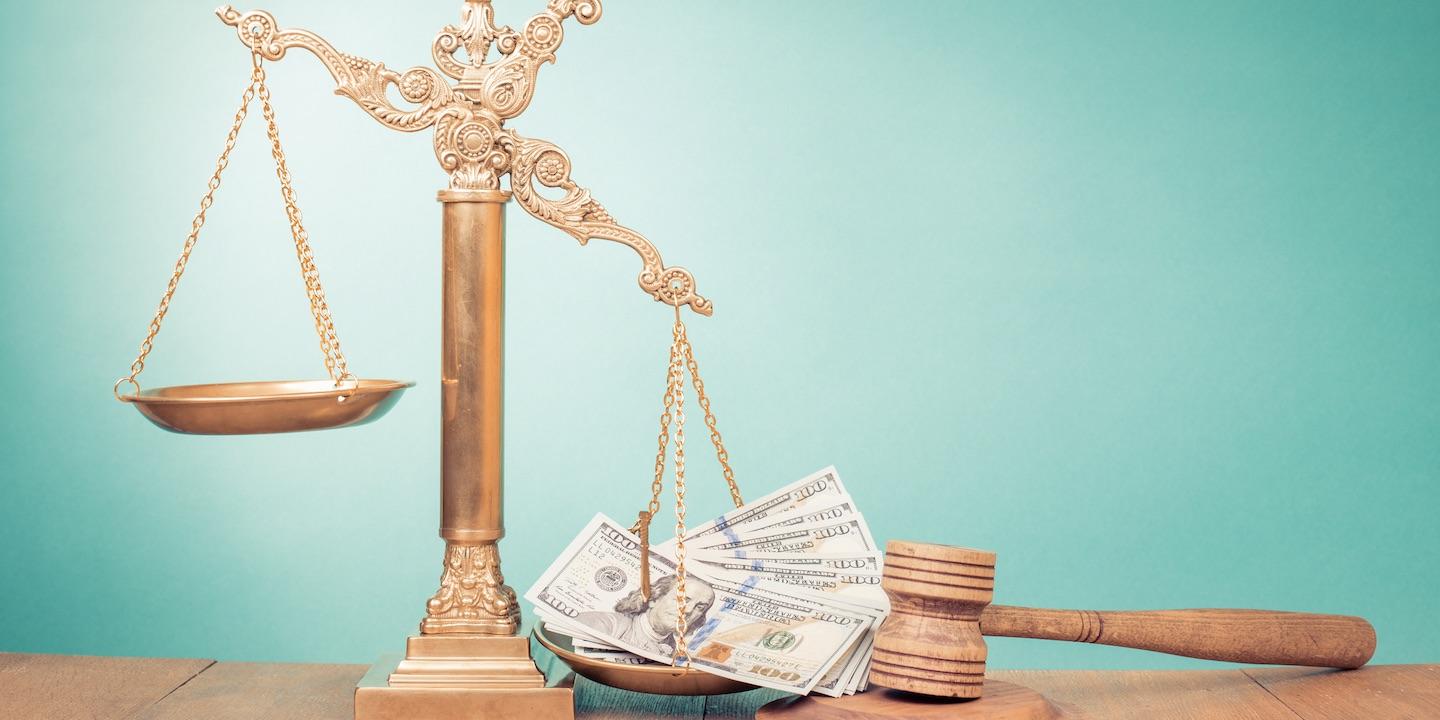 John Vassen, who pleaded guilty to rigging bids at tax sales, his brother and his father's estate all seek to dismiss Vassen's former wife's suit seeking $714,757, arguing that she conducted improper service.
Former St. Clair County chief judge John Baricevic of Chatham & Baricevic in Belleville filed a motion to quash service of process and to dismiss for lack of jurisdiction on March 7 on behalf of John A. Vassen.
He argues that service was not made to John A. Vassen and does not comply with Illinois law.
Baricevic also filed a motion to dismiss counts I and II of the complaint on April 24.
He argues that Angela Baron "does not allege any authority of John A. Vassen to control the assets of the Estate of John J. Vassen or Joseph Vassen."
John A. Vassen was represented by Paul Slocomb of Hoffman Slocomb LLC in St. Louis in his criminal prosecution that alleged he participated in a scheme to rig bids at auctions of delinquent taxes in Madison County.
Slocomb now represents his brother, Joseph Vassen, in Baron's suit.
Slocomb filed a motion to dismiss for improper service on March 10 on behalf of Joseph Vassen.
He argues that the summons was improper and he was not authorized to accept service on behalf of the other named defendants.
Jeanine Vassen, personal representative of the estate of John J. Vassen, deceased, filed a combined motion to dismiss and objection to jurisdiction over the person on March 15 through attorney Phillip Hamilton of Farrell, Hamilton & Julian PC in Godfrey.
Hamilton wrote that the decedent died on Aug. 3, 2016, as a resident of Florida, and a petition for formal administration is ending in the Lee County (Florida) Circuit Court on behalf of his estate.
Hamilton states that an action against an estate must be brought against an administrator of the estate.
He also argues that the case should be dismissed for insufficiency of service of process.
"Plaintiff served the decedent's son, John A. Vassen. He is not the personal representative of the estate," the motion states.
Hamilton claims Baron "states no facts to form the basis for personal jurisdiction over the decedent and the personal representative of the estate."
Charles Courtney of Belleville filed the suit for Baron on Feb. 6, alleging the Vassens violated the Uniform Fraudulent Transfer Act.
Courtney alleges a judgment out of Associate Judge Randall Kelley's court last October awards Baron $714,757 in a divorce dispute.
The order followed a fifth District appellate court decision affirming Kelly's finding that Vassen dissipated marital assets.
The suit now alleges the judgment remains unpaid.
According to the complaint, Baron and Vassen married in 1988 until 2013, when the marriage broke down irretrievably. Vassen held 50 percent of VI, Inc., an Illinois corporation.
Courtney wrote that Vassen "threatened plaintiff with a firearm in the formal marital residence; further the parties separated at that time never to live together again."
On July 21, 2013, Vassen allegedly threatened to transfer his stock in VI Inc. to Joseph Vassen and their father John J. Vassen.
He allegedly followed through with the threat the next day, Baron alleges, transferring the stock to his brother and father for no consideration without her knowledge or consent.
On May 3, Circuit Judge Vincent Lopinot scheduled a status conference for June 26 at 9 a.m.
In 2014, Vassen and others pleaded guilty to Madison County bid rigging charges.
He served 21 months in federal prison and completed a year under court supervision last December.
St. Clair County Circuit Court case number 17-L-54