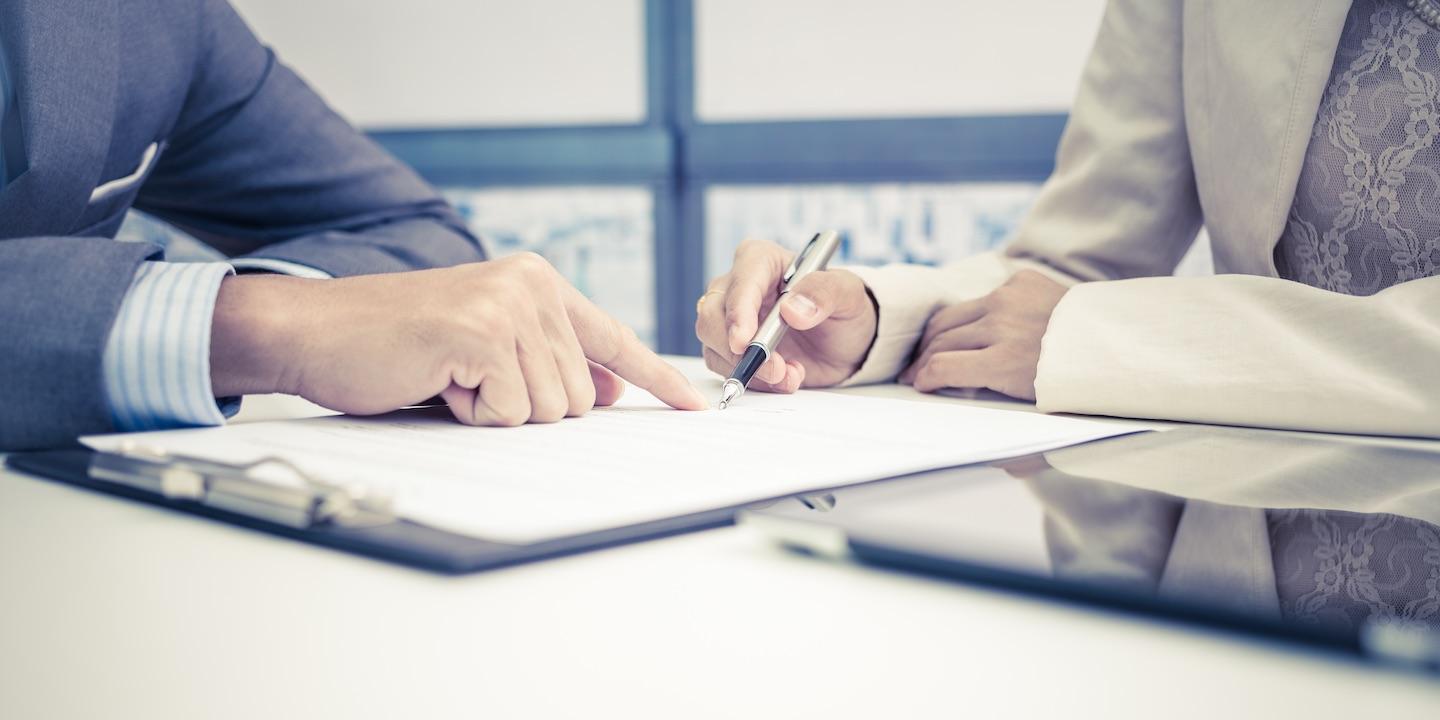 MT. VERNON — The Fifth District Appellate Court recently affirmed St. Clair County Circuit Court Judge Vincent Lopinot's decision compelling arbitration in a lawsuit arising from a construction worker's 2012 worksite death.
The ruling issued last month also reversed Lopinot's denial of counterdefendant John Thomas Inc.'s motion to stay civil proceedings.
In August 2012, plaintiff Josie Lee Beard filed a lawsuit over the death of her husband, which occurred when he was struck by equipment in a construction zone. Beard alleged that the equipment that struck her husband had been defective and she sought damages from several defendants, including Energy Absorption Systems Inc. (EAS) as the manufacturer of the equipment, and John Thomas Inc. (JTI), the company that sold the equipment to a leasing company.
According to court documents, Beard's case ultimately settled before trial, including the counterclaims by the defendants concerning contribution, except for one between EAS and JTI.
When JTI started working with Quixote Transportation Systems (QTS), the companies established an indemnification agreement which stated: "[JTI] agrees to indemnify and hold QTS harmless from and against any and all claims, damages and liabilities whatsoever asserted by any person or entity resulting directly or indirectly from (a) any installation or use of any Product sold by [JTI] which is inconsistent with the manuals and specifications of the Products as provided by QTS. … Such indemnification shall include the payment of all reasonable attorneys' fees and other costs incurred by QTS in defending any such claims."
As a wholly owned subsidiary of QTS, EAS maintained that the indemnification clause applied to it, but JTI had failed to hold EAS harmless in the Beard case. Because the contract between QTS and JTI contained an arbitration clause, specifying that any disagreement arising from the companies' contract would be settled in arbitration, EAS filed on June 29, 2015, an arbitration demand with the American Arbitration Association.
In response, JTI filed a motion to stay on Sept. 25, 2015, arguing that by participating in discovery as part of the Beard case and submitting a counterclaim to the court, EAS had waived its right to arbitration. At this time, JTI did not address whether EAS was a party to the agreement between itself and QTS. That issue arose in a reply in support of its motion to stay filed on Dec. 1, 2015. In a motion to strike and dismiss EAS's claims filed that same day, JTI argued that EAS had not been party to the agreement and that EAS had failed to show any exhibit demonstrating otherwise.
During a March 1, 2016 hearing, the trial court denied JTI's motion to strike and dismiss, concluding that EAS had sufficiently alleged assignment. On April 22, 2016, EAS filed an addendum in response to another motion by JTI to strike and dismiss, which showed that EAS had been a subsidiary of QTS when the contract was signed and therefore was a party to the agreement.
At a hearing on June 15, 2016, JTI argued that the court had not ruled on whether the two parties actually had to participate in arbitration, only that EAS had sufficiently shown an assignment. The court determined that the agreement did apply to the controversy under question and ordered EAS and JTI to arbitration. In response, on June 21, JTI filed a motion to strike EAS's amendment showing they were party to the agreement, as well as a motion to stay the civil proceedings and clarify the June 15 order. The court denied both motions, and JTI filed its appeal on July 13.
In determining whether EAS was, in fact, a party to the indemnification contract between QTS and JTI, the court accepted EAS's interpretation. According to the appellate decision, "EAS argues that JTI's interpretation ignores the plain language of the agreement and renders significant portions of it meaningless. EAS points to the following definition of 'QTS' in a 'whereas' clause of the agreement: 'Quixote Transportation Safety and its affiliated companies … manufacture certain transportation safety products described on Exhibit A attached hereto.' EAS argues that it is clearly identified as an affiliated company of QTS in Exhibit A of the agreement, which lists products manufactured by EAS."
JTI further argued that the trial court should not have compelled arbitration because EAS had waived its rights to that when it filed a counterclaim against JTI for contribution and when it participated in discovery as part of that case.
The appellate court noted: "EAS was brought into complex multiple-party litigation in the late stages of discovery with an impending trial date. EAS did not have the right to compel all of the parties to arbitrate their various claims. Instead, it was required to respond to the pleadings and motions that were filed by the various parties to preserve rights that may have been lost had the counterclaim not been filed. Thus, we find EAS's conduct in filing the counterclaim was responsive to the litigation initiated by the plaintiff.
"Moreover … this limited participation in discovery was merely responsive to the litigation pending against EAS and did not constitute active participation. Accordingly … we conclude that EAS's participation in the judicial forum was not so inconsistent with the contractual right to arbitrate as to indicate an abandonment of that right."
In determining that EAS was a party to the contract and had not waived its right to arbitration, the appellate court affirmed the lower court's order for the parties to participate in arbitration, while reversing the lower court's denial of JTI's motion to stay, remanding the trial court to stay the civil proceedings pending the results of the arbitration.