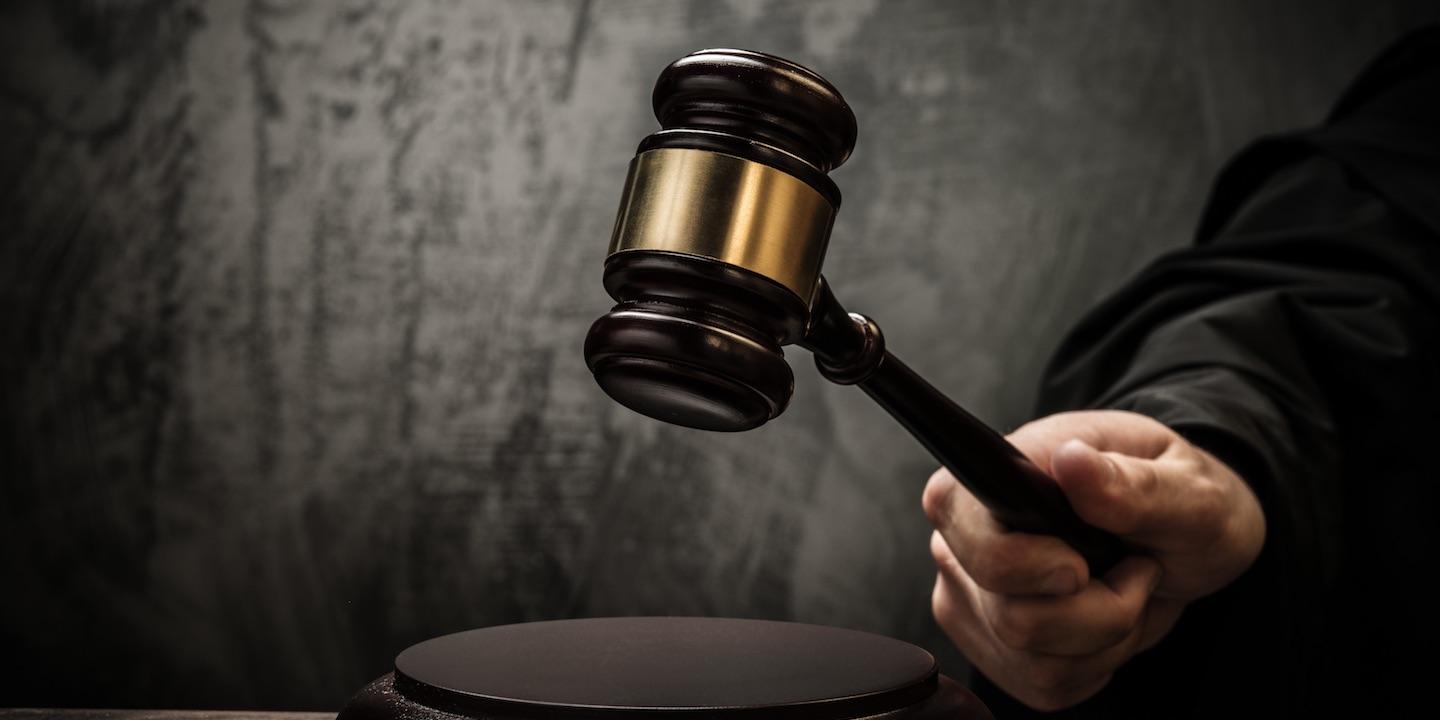 EAST ST. LOUIS – On behalf of St. Clair County taxpayers, class action lawyer David Cates may have insulted U.S. District Judge David Herndon and gained nothing from it.
On May 4, Herndon struck a reply brief in which Cates told him he effectively extinguished a right that Magistrate Judge Stephen Williams granted.
Herndon cited a rule permitting replies only in exceptional circumstances.
"A review of the reply reveals that it violates local rule 7.1c, in that the reply does not set forth circumstances much less exceptional circumstances," Herndon wrote.
Herndon denied the motion behind the brief on May 5, declining to review his January order dismissing fraud claims against Texas guardrail maker Trinity Industries.
He wrote that he had authority to do precisely what he did, deciding an appeal of an order from Williams and deciding a pending dispositive motion.
"The undersigned, in ruling on the motion to dismiss, did not need to see how the pleading was to be amended to know plaintiffs' cause of action was not legally viable to proceed," Herndon wrote.
Cates, as special assistant to state's attorney Brendan Kelly, alleges that Trinity installed dangerous guardrails on roads throughout Illinois.
Cates sued Trinity in 2014, alleging unjust enrichment and violations of Illinois laws against consumer fraud and deceptive practices.
Macon County, home of Decatur, stands as second plaintiff.
The current complaint seeks damages for all local governments in Illinois and an injunction for replacement of every guardrail in the state.
Last September, Trinity moved for judgment against fraud claims under state law, arguing that consumer law doesn't apply to government bodies.
Trinity further argued that the law on deceptive practices requires notice before filing suit, and that the county provided no notice.
Cates conceded both points but bounced back bravely, moving to amend the complaint in order to allege racketeering, conspiracy, and common law fraud.
Trinity counsel Michelle Reed of Dallas answered that the counties sought to start the case over.
Reed wrote that allegations in the new complaint were in three prior complaints.
Williams denied amendment, finding it untimely and unduly prejudicial.
"Plaintiffs have not shown how any new discovery helped uncover these additional claims as plaintiffs allege," Williams wrote.
He wrote that to the extent they sought to amend the deceptive practices claim, they could file a motion identifying portions they sought to amend.
Cates appealed the decision to Herndon in November, arguing that written discovery was still occurring and not one deposition had occurred.
He wrote that Williams placed the onus on the county to lay out new discovery and how it would support new allegations.
"The plaintiffs have no burden to prove why their amendment should be granted," wrote Cates, who cast "no" in bold face and underlined it.
Cates wrote that parties aren't required to expose every card in their hands.
He wrote that discovery revealed facts and important nuances.
"The fact that the allegations plaintiffs seek to include stem from the same transactions and occurrences as the original allegations does not bar plaintiffs from introducing such new claims," he wrote.
"In fact, it demonstrates that there is no prejudice because defendants admittedly were aware of most of these facts."
He wrote that discovery had been extensive.
He wrote that St. Clair and Macon counties mapped the servers of their highway departments and hired consultants to search hard drives and electronic mail.
"Plaintiffs cannot at this stage state that they even have all of the documents responsive to their initial requests for production, much less the entire universe of production," Cates wrote.
"Ostensibly, there could be additional documents outstanding that would implicate other causes of action which plaintiffs cannot know about.
"Ostensibly, another class member could file a separate complaint which contained these allegations and then seek joinder or consolidation with this case.
"The result would be the same as if this court simply allowed the amendment."
In January, Herndon found Williams's order well written and neither clearly erroneous or contrary to law.
"The record reveals that the discovery and the litigation is really at the tail end and that plaintiffs did have this material for a significant period of time," Herndon wrote.
He wrote that counts of unjust enrichment and injunctive relief remained.
Cates bounced back again in March, moving for clarification.
He wrote that Williams would have allowed amendment of the deceptive practices claim but that Herndon foreclosed that right.
Trinity counsel Brian Robison, of Donovan Rose Nester in Belleville, answered that, "For starters, there is nothing to clarify."
Robison opposed the motion as a reconsideration motion in disguise.
Cates denied that in a reply on April 25, writing that he sought to clarify what he perceived as inconsistency between the orders.
"Despite defendant's assertion to the contrary, motions to clarify are commonplace in federal court," Cates wrote.
He wrote that Herndon took up issues on appeal that the county didn't raise.
Herndon didn't wait for Trinity to object to the unauthorized reply.
He struck it on his own motion, and he disposed of the clarification motion.
Herndon agreed with Trinity that it was a reconsideration motion in disguise.
"The essence of the plaintiffs' argument is that Magistrate Judge Williams, in ruling while the dispositive motions were pending, preempted this judge from granting relief to the defendant simply because the magistrate judge was contemplating the possibility of allowing the plaintiffs to amend their complaint," Herndon wrote.
"The plaintiffs cite no authority for that proposition because it is no more viable than their cause of action."