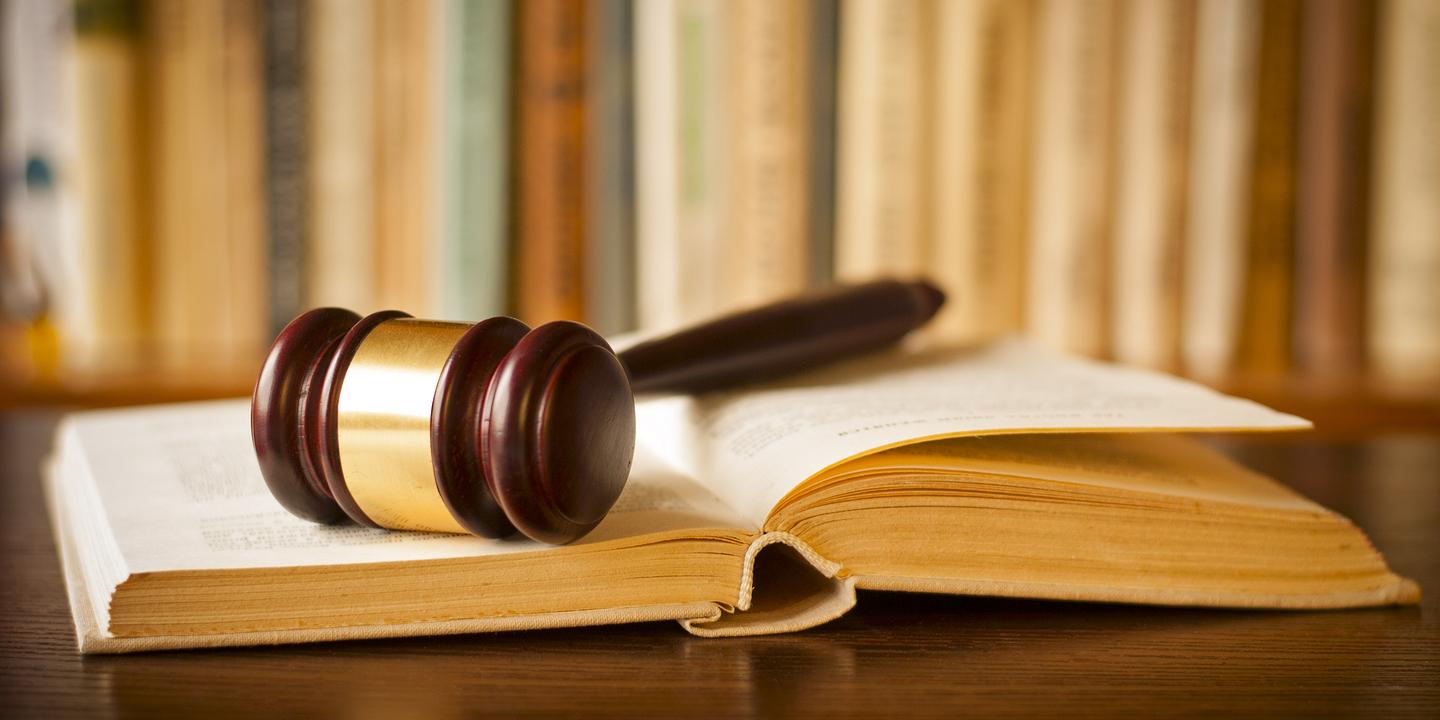 SPRINGFIELD – Brad Van Hoose of Belleville claims that special prosecutor David Rands withheld a Federal Bureau of Investigation report that could have prevented his conviction on a misdemeanor charge of assault.
In February, St. Clair County Associate Judge Randall Kelley held a bench trial and tossed out a felony charge of threatening a public official, former Caseyville mayor Leonard Black. He ruled that Rands failed to connect Van Hoose's speech to Black's official duties.
While he dropped the felony charge, Kelley pronounced Van Hoose guilty of simple assault.
"Mr. Rands withheld key evidence in my case," Van Hoose wrote to the Illinois Attorney Registration and Discipline Commission on May 5.
Under a U.S. Supreme Court decision, Brady v. Maryland, prosecutors must disclose to defendants any information tending to clear them of crimes.
"Had I known this report were in existence, I would have called FBI agents as witnesses for my defense," Van Hoose wrote.
"It is my opinion had this evidence been presented to the grand jury, the false charge against me would have never been prosecuted."
Mystery and confusion have prevailed in Van Hoose's court record since trial ended on Feb. 17.
Van Hoose and his lawyer, Jack Daugherty of Alton, agreed after trial that Daugherty would withdraw for purposes of post-trial motions or appeal.
On March 8, someone in the office of state's attorney Brendan Kelly stamped a withdrawal motion received from Daugherty.
The motion did not reach the docket of circuit clerk Kahala Clay.
On March 15, Van Hoose filed a motion for reconsideration. He announced Daugherty's withdrawal and identified himself as "pro se."
Judge Kelley set a hearing on May 1.
Rands didn't oppose the motion.
On April 26, Kelley canceled the hearing and dismissed Van Hoose's motion for reconsideration. He ruled that he lacked jurisdiction because Daugherty hadn't withdrawn.
On April 27, Daugherty filed another withdrawal motion.
On May 3, Van Hoose filed a "pro se" motion to vacate Kelley's order dismissing his motion for reconsideration.
Van Hoose's current motion appears to suffer from the same defect as the last one, because Kelley still hasn't granted Daugherty's withdrawal.
Last week, Van Hoose obtained the FBI report which summarized a statement he provided to FBI agents Sanela Konjevic and Bruce Follmer on June 10. He obtained the report by asking Rands for files of his case.
Konjevic took down Van Hoose's version of a political and personal clash between him and Bob Romanik, the grim reaper of local radio.
"Van Hoose worked hard to get Leonard Black elected as the new and current Caseyville mayor," Konjevic wrote.
"Black ran as the reformer and that was why Van Hoose worked hard to get him elected."
Konjevic wrote that Romanik did not initially support Black.
"Once Black got elected, Romanik influenced him to change," she wrote.
She wrote that Romanik gave Black money and gifts to hire his son Steve, and that former mayor Frank Chance wouldn't hire Steve Romanik.
"Romanik talked bad about Chance on Romanik's radio," she wrote.
She wrote that Romanik and Van Hoose exchanged insults outside the St. Clair County courthouse on March 16, 2016, while Romanik had his radio show there.
She wrote that Van Hoose posted video about Romanik anywhere he could.
"Van Hoose's main goal was to make sure Romanik did not have the support from the Republican Party," she wrote.
(Romanik ran an unsuccessful campaign for state representative on the Republican ticket last November, but was not endorsed by the county GOP organization).
Konjevic wrote that Van Hoose turned over to the party video and reports of Granite City police related to Romanik from a long time ago.
"Van Hoose was successful as the Republican Party no longer supported Romanik as a result of the video and the police reports Van Hoose turned over," she wrote.
Konjevik's report goes on to state that on March 16, 2016, Romanik called Van Hoose a pedophile protestor on the air and gave out his telephone number.
She wrote that Van Hoose filed for a no contact order, and the court ruled that it fell under freedom of speech.
She wrote that she asked about an incident on April 15, 2016, on the parking lot of the South Main Diner in Caseyville, involving Romanik and Black.
She wrote that Black and Van Hoose were related, as Black's son married Van Hoose's sister.
She wrote that Van Hoose called Black a piece of shit for bringing Van Hoose's father into it.
She wrote that Van Hoose's father was an older man with health issues.
"Black responded by saying he did not do anything," she wrote.
She wrote that around that time, Romanik got out of a car and started raising his arms in the air and yelling.
"Van Hoose was on his motorcycle which was running, and could not hear everything Romanik was yelling," she wrote.
"Van Hoose asked Romanik if he wanted to call him a pedophile now.
"Van Hoose did not wait for Romanik's response.
"Van Hoose never threatened to beat them up or kill them.
"Van Hoose worried about his safety because Romanik had drug and strip club associates."
Following his May 23 meeting with Konjevic and Follmer, Van Hoose said he heard nothing further about the incident until Sept. 23, when grand jurors indicted him on a felony charge of threatening a public official.