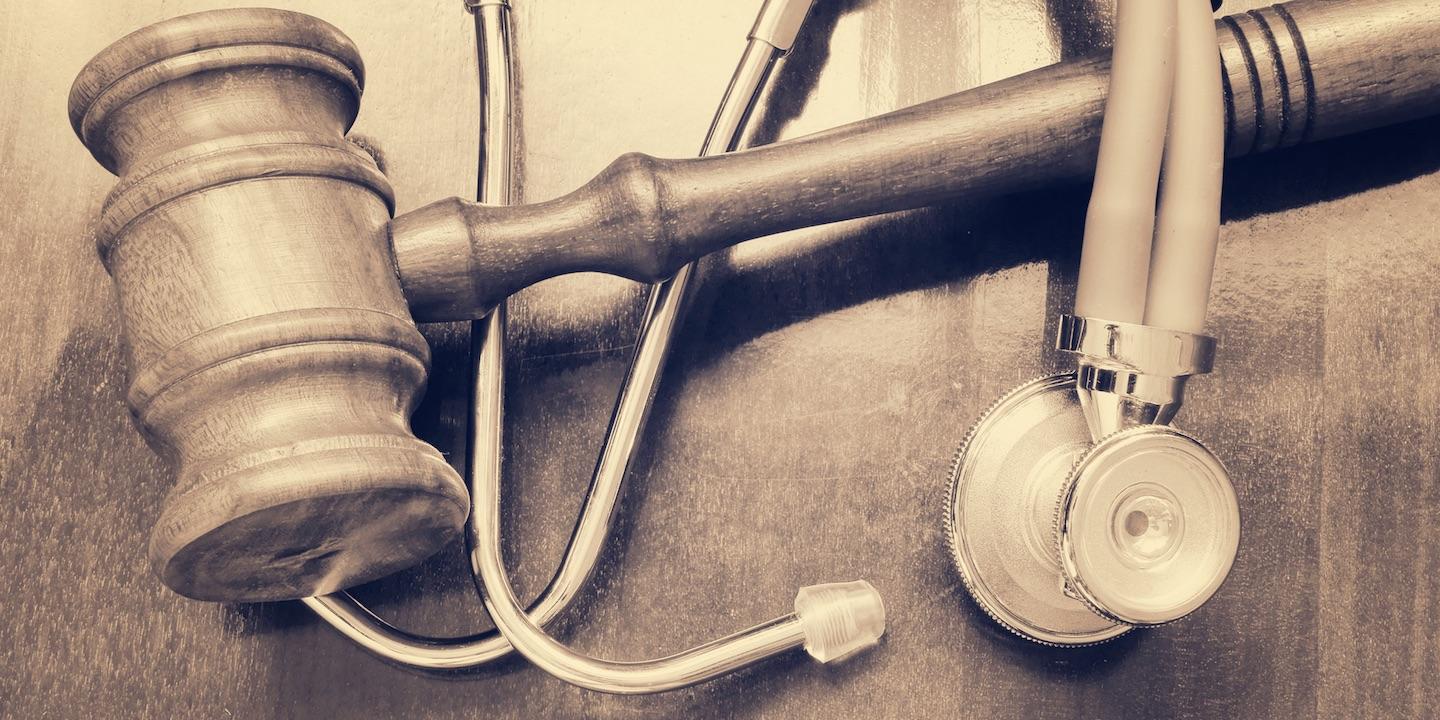 CONCORD, N.H. – In an addiction suit like the one St. Clair County filed against Purdue Pharma, the Supreme Court of New Hampshire must decide whether that state can retain private lawyers on a contingency fee basis.
Purdue Pharma and other drug makers seek to overturn a lower court ruling that would allow a 27 percent fee for the Cohen Milstein firm of New York City.
"These arrangements provoke controversy because they raise the specter that states are bringing lawsuits not because the suits are warranted, but to enrich private lawyers," drug makers pleaded to the Supreme Court.
The Supreme Court of New Hampshire heard argument on March 3.
In St. Clair County, State's Attorney Brendan Kelly sued opioid manufacturers on April 20, alleging they addicted Illinois citizens for profit. He retained local plaintiffs' attorneys to pursue the claims on a contingency basis.
Kelly has not responded to a request for a copy of a contract the state has made with attorneys David Cates of Swansea, Christopher Cueto of Belleville and Eric Holland and Seth Crompton of St. Louis. He told another newspaper that lawyers would be paid 30 percent of a settlement or 35 percent of a judgment, but nothing if they don't achieve either.
In New Hampshire, Attorney General Joseph Foster retained Cohen Milstein in 2015, by a contract specifying that the firm would represent him in an investigation.
Cohen Milstein already represented the city of Chicago and the California counties of Orange and Santa Clara, in active litigation under contingency contracts.
St. Clair County's suit was drawn from the Cohen Milstein litigation, Kelly acknowledged.
With Foster's authority, Cohen Milstein served subpoenas on Purdue Pharma, Teva, Endo, Actavis and Janssen.
When defendants obtained Cohen Milstein's contract, they advised Foster that it violated state and federal law.
Foster and the firm tore it up and wrote a new one changing "represent" to "assist," and identifying Cohen Milstein as an independent contractor.
Defendants then offered to produce documents to Foster, on the condition that he would not share them with Cohen Milstein.
They suspected the firm would use the documents in Illinois and California.
Foster rejected the offer and filed a motion to enforce the subpoenas at Merrimack Superior Court in Concord.
Defendants opposed the motion, claiming a contingency fee violated due process and rules of ethics.
They pushed a narrower point that the contract required approval from the legislative and executive branches.
Judge Diane Nicolosi granted relief on the narrow point in March 2016, but made it clear she would approve the contract if the legislature and the executive did so.
"The office of attorney general has expressly retained its authority to exercise its own discretion on all key decisions," she wrote.
Both sides appealed to the Supreme Court, with Foster objecting to separate approvals and drug makers objecting to the contingency fee.
Separately, Foster and Cohen Milstein executed a new contract providing a flat fee of $50,000 for a year, with $25,000 for expenses.
An executive council and a joint legislative fiscal committee approved it last May.
Foster again asked Nicolosi to enforce the subpoenas, but she ruled that the new contract wouldn't alter the issues on appeal.
At the Supreme Court, senior assistant attorney general Francis Fredericks wrote that Foster's power to litigate on behalf of the state inherently included authority to engage contingency fee counsel on matters of great public concern.
Fredericks wrote that Nicolisi improperly subjected Foster to the political process, in the absence of any statute requiring it.
He claimed defendants lacked standing to challenge the contract.
"Their claimed injury is not rooted in the obligation to respond to an illegal subpoena," Fredericks wrote.
"Rather it is based on speculation about how the office of attorney general and its outside counsel, Cohen Milstein, may use those legally obtained documents in the future.
"The alleged injury is speculative and temporally remote, and does not establish standing.
"Courts across the country, including the trial court here, have endorsed the conclusion that government control over contingency fee counsel ameliorates due process concerns because the conclusion is sound – not by mistake."
Defendants warned of danger in Foster's argument that he needed outside counsel with greater resources to conduct an investigation.
They wrote that according to Foster, the four lawyers in his office who worked on this type of case were responsible for enforcing dozens of statutes and investigating thousands of consumer complaints each year.
"If this is so, it is hard to imagine how those four lawyers could effectively oversee Cohen Milstein and ensure that the attorney general's office receives an objective, impartial assessment of the facts based on Cohen Milstein's review of all relevant documents, Cohen Milstein's interviewing witnesses, and Cohen Milstein's regular reports to the attorney general's office," they wrote.
"Any notion of meaningful control here is illusory."
The ethics code defined public employee as "any person, including but not limited to a classified or non classified employee or volunteer, who conducts state business on behalf of the state," they wrote.
"If the code imposes ethical obligations on state volunteers, it surely imposes those obligations on lawyers who represent the state."
The Supreme Court had not reached a decision as of April 25.