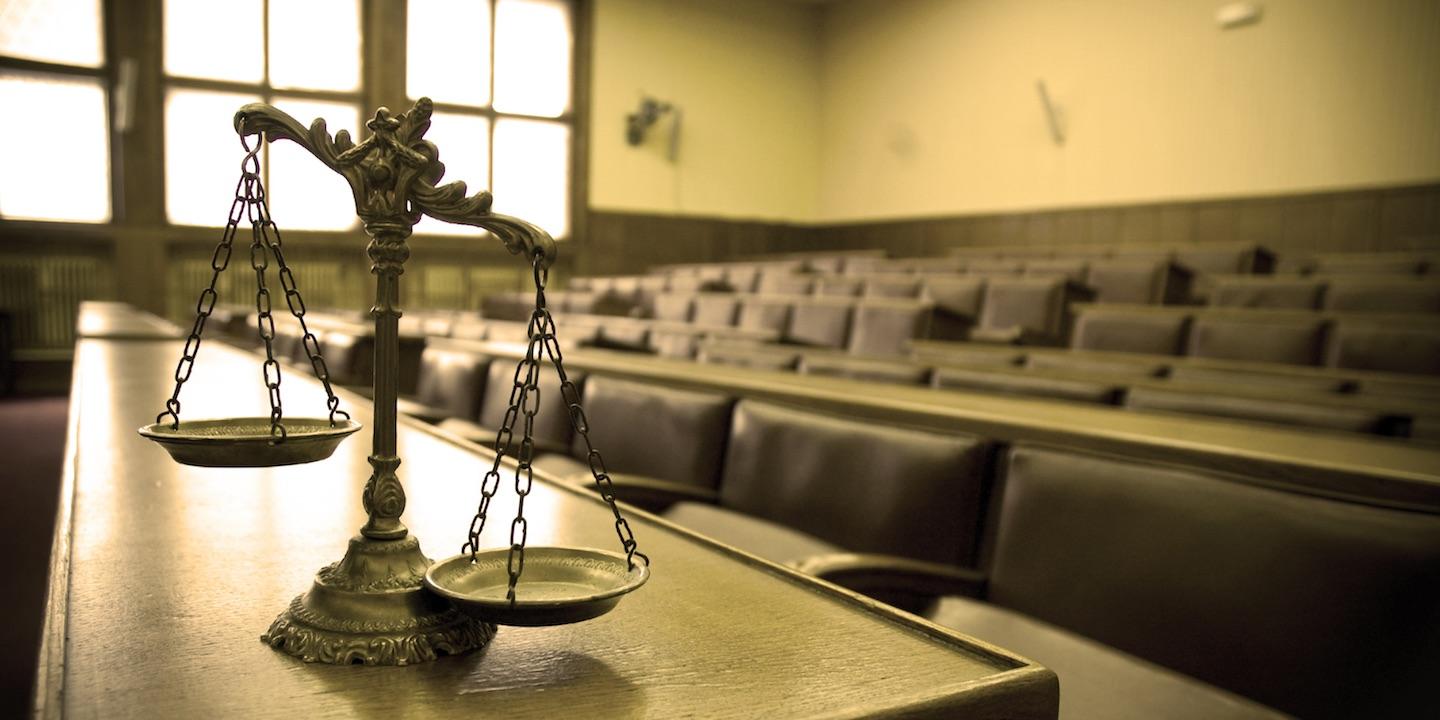 Attorneys with the Blake Behme Law Group seek to dismiss a former client's $1.15 million legal malpractice suit, arguing that she agreed to a divorce settlement on her own after her attorneys advised against it and withdrew their appearance.
"First, plaintiff consented to the withdrawal of her attorney on November 23, 2015. Judge [Julia] Gomric specifically asked her if she wished to continue, which she responded affirmatively. Now, she raises the withdrawal as a reason why her settlement agreement was unconscionable. On the face of the Complaint, the allegations are without merit as they are contrary to her previous position that she wished to proceed with settlement pro se."
Plaintiff Bobbi Jo Fults field her complaint on Nov. 22 against Edward J. Blake Jr., Megan M. Gilbreth and the Blake Behme Law Group PC.
Fults married and divorced Kenneth J. Fults four times. During the fourth divorce, Fults retained the defendants as counsel. She claims she lost at least $1 million for her share in the couple's marital property.
She also alleges she sustained attorneys' fees in excess of $50,000 and suffered emotional distress worth more than $100,000.
Fults alleges the defendants failed to protect her interest, failed to discover all the marital property that should have been included in the property settlement and abandoned her on the hearing date of Nov. 23, 2015.
The defendants filed a motion to dismiss the complaint on Dec. 28 through attorneys Richard Korn and Margaret Gentzen of Fox Galvin LLC in St. Louis. They seek to dismiss the suit based upon the doctrine of judicial estoppel.
They argue that they withdrew from their representation on Nov. 23, 2015, but Fults continued to enter into her 2015 Marriage Property Settlement Agreement with her ex-husband against the previous advice of defendants.
"Now, plaintiff alleges that Defendants failed to appropriately advise her, and therefore, she unknowingly entered into an unconscionable marital settlement agreement," the motion states.
"Plaintiff's Complaint should be dismissed … because her legal malpractice action is judicially estopped as she has taken a contrary position regarding the property settlement agreement in another legal proceeding," it continues.
They add that her allegations rely upon speculative damages connected with her pending petition to vacate the property settlement from her November 2015 judgment of dissolution of marriage.
The defendants explain that the plaintiff has entered into four marital property settlement agreements with Kenneth Fults. She was also briefly married to Bobbie Robinson for three months before she married Kenneth Fults for the fourth time in November 2010. Their fourth marriage legally ended five years later.
This legal malpractice suit arises out of their fourth divorce.
"The Defendants initially represented plaintiff in her third and fourth divorces from Mr. Fults. During both of these divorces, plaintiff failed to heed the advice of the Defendants resulting in their ultimate withdrawal from both cases," the motion states.
The plaintiff consented to each withdrawal.
The defendants also explain that they withdrew from each case because the plaintiff advised them that she was negotiating a deal that would not be represented in the MSA.
"With this knowledge, the Defendants knew that any representation to the Court that the MSA was an accurate reflection of the terms of the parties' settlement would be unethical and untrue," the motion states.
Thus, at the time plaintiff entered into her MSA, she was not represented by the Defendants," it continues.
They argue that they had not completed discovery on Kenneth Fults. When they withdrew counsel, they instructed the plaintiff that she did not need to enter into a settlement agreement in November 2015 and had three weeks to retain new counsel. She still told the court she wanted to proceed with the settlement.
Fults filed a response on Feb. 21 through attorney David Duree of David M. Duree & Associates PC in O'Fallon. She argues that she agreed to an unconscionable property settlement only a few minutes after her attorneys withdrew their appearance while she was suffering from depression and anxiety.
"Defendants were paid more than $52,000 to represent the Plaintiff in the fourth divorce from Kenneth Fults, then abandoned her on the morning of the divorce hearing," the response states.
She argues that the settlement was unconscionable because she received a Smithton home worth $250,000 when the marital property was worth more than $2.5 million at the time of the divorce.
The defendants replied to Fults' response to their motion to dismiss the amended petition on March 14.
They argue that Fults' response fails to cite any analogous case law to support her position.
"Instead, she states that the property settlement of her divorce was 'unfair' and, therefore, she is entitled to damages against Defendants. Plaintiff's arguments are unavailing," the response states.
The defendants argue that the plaintiff continues to use the misrepresentation that there was a Nov. 23, 2015, trial. They say neither a hearing nor a trial setting was set in the case.
"Plaintiff on her own accord and without legal representation, willingly appeared in Court on November 23, 2015, and willingly and voluntarily agreed to settle her marital dissolution case," the response states.
"To allow plaintiff to now assert a claim for legal malpractice in an effort to challenge a settlement she voluntarily agreed to is exactly the type of litigant gamesmanship the doctrine of judicial estoppel is intended to prevent," the response continues.
St. Clair County Circuit Court case number 16-L-627