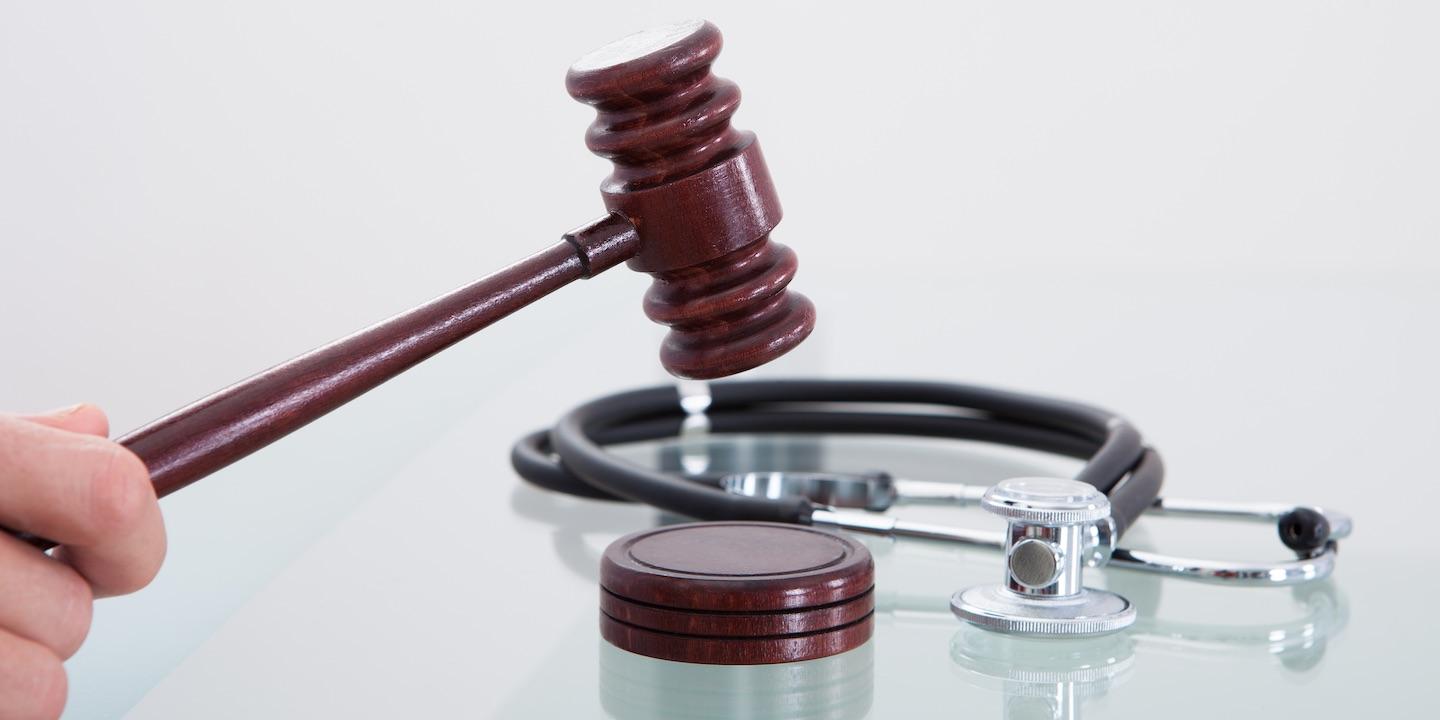 St. Clair County Circuit Judge Vincent Lopinot granted dismissal for a Chicago maintenance company wrongfully named a defendant in a patient's suit alleging he developed numerous infections during dialysis treatments.
On March 22, Lopinot dismissed Hughes Maintenance Corporation, doing business as City of Wade Franchise Inc., and gave plaintiff Tommy Harris 30 days to name the correct party.
Harris filed his complaint on Jan. 10 against Renal Life Link Inc., doing business as Metro East Dialysis, Davita Inc. and Hughes Maintenance Corporation.

Unsell
In his complaint, Harris argues that he saw the defendants for medical care, including dialysis, and suffered numerous infections from February 2016 to August 2016.
He alleges the defendants failed to timely change diasafe filters, failed to have a designated CVC kit prep area, failed to use a designated medication prep area, failed to properly monitor cleaning services, failed to properly maintain the premises to minimize risk of infections to patients, failed to properly train employees on proper procedures, failed to follow proper procedures to minimize the risk of infections and failed to properly maintain dialysis machines and equipment.
He specifically alleged that Hughes Maintenance failed to properly clean and sanitize the dialysis center.
Hughes Maintenance Corporation filed its motion to dismiss on March 9 through attorneys Anthony Nasharr and Sohil Shah of Polsinelli PC in Chicago.
The defendant argues that Harris wrongfully named it as a party in the suit without basis in fact for the allegations.
"Simply put, Plaintiff cannot bring this action against Hughes Corp because Hughes Corp has never provided any maintenance or cleaning services for the Facility, and has never operated its business in or around Belleville, Illinois," the motion states.
James Hughes, owner and principal executive officer of Hughes Corp, submitted an affidavit explaining that Hughes Corp is a franchise of City Wide Franchise Company Inc., a national franchiser of commercial building maintenance and cleaning services. But Hughes Corp operates its business within an exclusive restricted territory of South Metro Chicago.
Renal Life Link answered the complaint on March 7, denying liability.
Harris is represented by Samantha Unsell of Keefe, Keefe & Unsell PC in Belleville.
St. Clair County Circuit Court case number 17-L-7