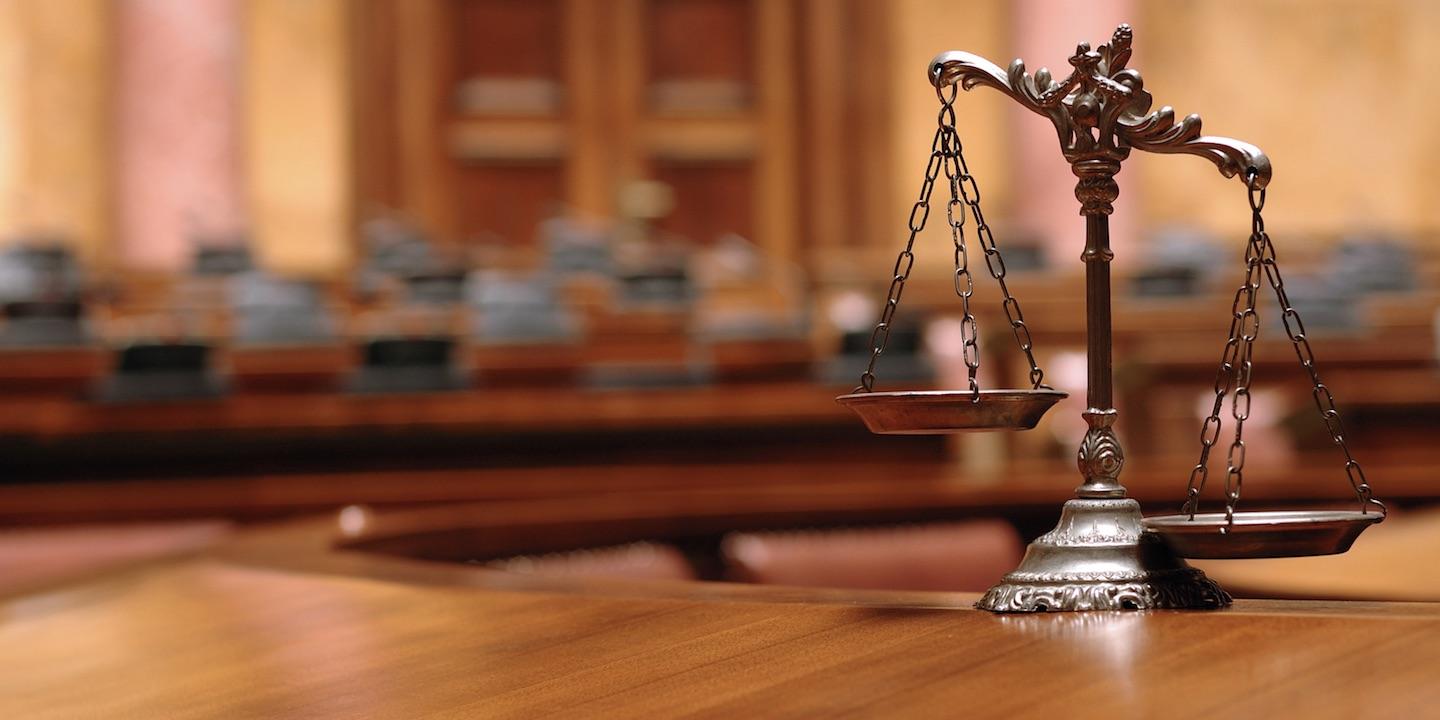 Madison County Circuit Judge Barbara Crowder denied Hardee's Restaurant's request for summary judgment in a customer's lawsuit alleging he was attacked in the restroom during an attempted robbery.
According to Joel Cox's July 2015 complaint, he claims he and his wife visited the Collinsville Hardee's on July 13, 2013, while out visiting yard sales.

Reames
Cox claims he walked past a table where Eric Manthei and Samantha Harlow had been sitting for approximately 10 minutes without ordering any food or drink.
Cox entered the restroom and was allegedly followed by Manthei in an attempted robbery. Manthei allegedly put Cox in a "rear naked choke hold," which caused him to begin going unconscious. As a result, he fell and hit his head on the sink.
Cox, who was 87 at the time of the attack, claims he sustained a broken nose, permanent throat injuries and other fractures in the altercation. He claims he began bleeding, startling his assailant. Manthei allegedly ran out of the restroom and out of the exit doors to get into a waiting vehicle driven by Harlow.
Hardee's filed its motion for summary judgment on Dec. 16 through attorney Robert Tucker of Goffstein Raskas Pomerantz Kraus & Sherman LLC in St. Louis.
It argues that this case questions "whether a random, criminal assault and robbery upon a Hardee's customer was foreseeable to the extent that a legal duty should be imposed to support the negligence claim herein."
The defendant alleges that despite the court's prior finding that "[i]t could be found that a physical altercation in the restaurant serving many people is reasonably foreseeable," it does not owe a duty to the customer.
Hardee's says that the fact that Eric Manthei did not act as a customer when he sat in the restaurant without ordering food is not sufficient to impose a legal duty.
"Defendant Hardee's has not found, nor does it believe that plaintiff can cite this court to any Illinois case law imposing a duty on a business owner under circumstances even remotely similar to those present in this case based solely on the failure of assailant to order food or drink," the motion states.
Hardee's explains that Manthei and Harlow sat down in a booth and about 10 minutes later, Manthei went into the restroom and attacked Cox.
Hardee's general manager Erich Winkelmann stated in his affidavit that it is not unusual for customers to visit the restaurant without placing an order "for a variety of reasons ranging from customers waiting for or accompanying a friend to nearby I-55 travelers utilizing the restroom facilities."
"As far as Hardee's knew, based on their objective behavior, Eric Manthei and his companion could easily have fit into those categories," the motion states. "There was absolutely no hint of a potential threat to plaintiff."
The defendant adds that records received from the Collinsville Police Department reveal no history of any violent criminal activity or crimes against customers at the restaurant for the two years prior to this incident.
"To place on Hardee's employees who had no such knowledge the duty of divining the intentions of otherwise normal looking store occupants based on their ordering habits is to place a virtually impossible burden upon the business," the motion states.
Cox responded to the motion on Feb. 7 through attorney Joseph Reames of Wood River.
The plaintiff questions, "At what point does someone sitting in a restaurant, without bothering to order food or drink become suspicious to the Defendant; eleven minutes, twenty minutes, thirty minutes? At what point does the staff and/or Mr. Winkelmann decide something might not be right and that the non-customer is potentially up to no good?"
The plaintiff argues that it is reasonably foreseeable for someone who doesn't order anything to be there for a number of reasons, including to either attack and rob a customer or maybe even rob the restaurant itself.
Cox argues that an employee should have asked the pair if they were going to order food or if they were waiting on others to arrive.
He also argues that the presence of a mirror over the sink would have allowed him to see that his attacker was approaching him from behind.
"It was no undue burden on Hardee's to either have a mirror in the restroom which, aside from the obvious reasons to have a mirror over a sink, would help its customers be cognizant of what is going on around them or for the staff to be more attentive to the goings on in its restaurants in order to insure the safety of their customers and to insure that those persons coming into the restaurant are there for a legitimate purpose," the response states.
Crowder filed her order denying summary judgment on Feb. 9 and set the case for trial on April 3 at 9 a.m.
Madison County Circuit Court case number 15-L-868