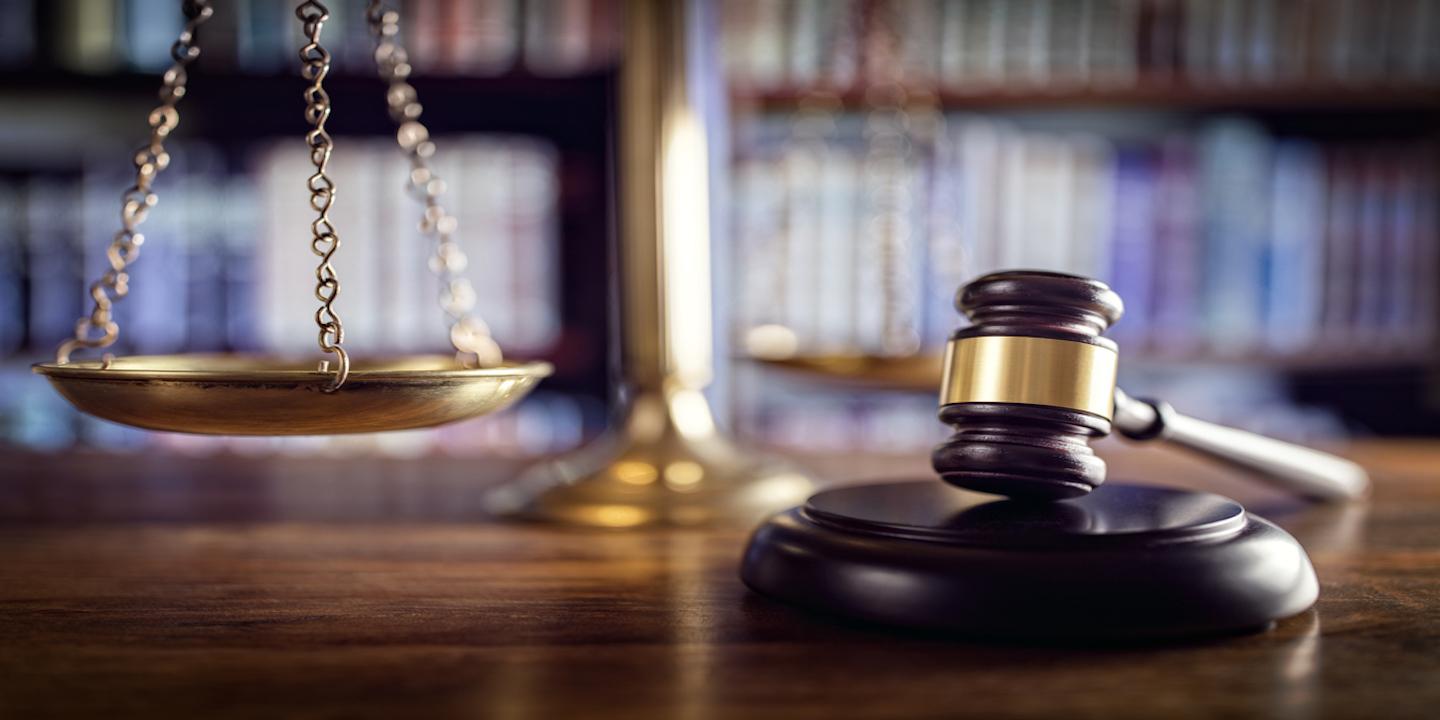 A cellphone company seeks to enforce arbitration in a customer's class action alleging she received automated text messages instructing her to make payments or risk having her services suspended.
Tennessee resident Andrea Campbell, individually and on behalf of all others similarly situated, filed the complaint on Dec. 8 in the U.S. District Court for the Southern District of Illinois against SI Wireless LLC for allegedly violating the Telephone Consumer Protection Act.
Campbell alleges she fell behind on her payments "at some point in 2016" and began receiving automated text messages demanding she make a payment or risk having her service suspended.
She alleges the messages were sent at 7 a.m., "making them more disruptive than helpful."
Campbell claims she revoked her consent for the automated messages but was told there was no way to stop the messages.
SI Wireless filed a motion to dismiss the complaint for improper venue or, in the alternative, to compel arbitration on Jan. 5 through attorney Lorna Geiler of Meyer Capel in Champaign, Ill.
The defendant argues that its cellular telephone service agreement requires arbitration of any dispute "arising from or relating in any way" to the services provided. It also argues that the agreement sets the venue for arbitration in McCracken County, Ky., or Madison County, Tenn.
"Campbell's claim against SI Wireless is clearly subject to the parties' agreement to arbitrate such disputes," the motion states.
In its memorandum in support of the motion to dismiss, the defendant adds that after the claim was initially made, the parties discussed possible settlement.
"During these discussions, SI Wireless informed Plaintiff that it believed arbitration was the appropriate avenue of relief, if any," the memorandum states.
However, the defendant argues that it later became clear that the settlement discussion would not proceed further.
Campbell filed a brief in opposition to the motion to dismiss on Feb. 9 through attorney Jeremy Glapion of The Glapion Law Firm LLC in Wall, NJ.
She argues that SI Wireless attempted to amend her phone contract by adding the arbitration clause but failed to provide reasonable notice of the amendment. She adds that the defendant allegedly misled her and other customers regarding the added clause.
"Defendant appears to have intentionally made it difficult for its customers to figure out what additions and changes were made," the brief states.
Campbell alleges customers were notified of the amendment through a text message, which included a link. But she claims no mention of the arbitration clause was provided in the link.
"Instead, Defendant chose to be vague, at best, and intentionally misleading, at worst. It is also possible that Defendant never actually sent notice of the added Arbitration Clause and is attempting to use its August 25 notice of some other change to fix that mistake," the brief states.
The plaintiff argues that SI Wireless' decision to notify customers exclusively by text message is unreasonable.
"Even if Plaintiff or other customers had some reason to believe that Defendant's text message did not actually refer to the terms at the link it contained, and were inclined to search further, Defendant sent the link via text message.
"Because of the very nature of text messages, a recipient would be required to either read through the agreements on her cell 5" cell (sic) phone screen – give or take an inch – or access a computer and manually enter the link into a web browser, adding yet another step in the process of figuring out what Defendant added," the brief states.
"Thus Defendant expected its customers to click through its links and read through its lengthy policy documents in their entirety on their cell phones, without providing any guidance as to the changes," it continues.
However, Campbell argues that even if the customers were given proper notice, arbitration is not required because the clause "expressly excludes from its terms 'actions relating to failure to timely pay billed charges, such as service charges and related fees and taxes.'"
"This was presumably an effort by Defendant to avoid the mutuality of arbitration by allowing only the most common claims it may bring to be brought in court.
"However, what's good for the goose is good for the gander. Defendant sent unstoppable text messages to Plaintiff's cellular telephone in an effort to make Plaintiff pay up on her allegedly past due account," the brief states.
U.S. District Court for the Southern District of Illinois 3:16-cv-1320