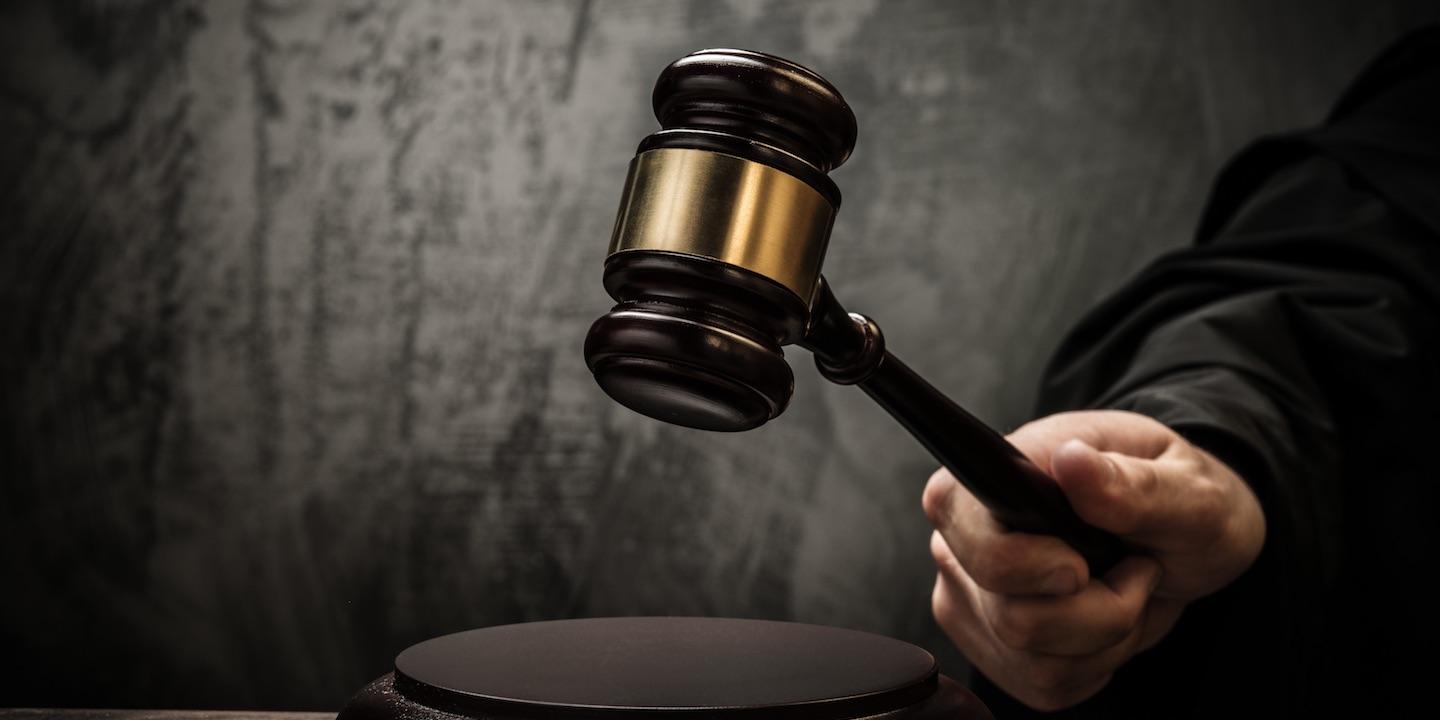 Defendants named in a family's suit alleging their three-year old son lost two fingers when a newspaper stand fell on him argue that the boy's parents failed to supervise him and allowed him to climb on the stand.
Plaintiffs Matthew and Casey Gibbs filed their original complaint on Jan. 28, 2015, in the Madison County Circuit Court against Cyprus Media, CBOCS West Inc., Cracker Barrel Old Country Store and the Belleville News Democrat.

Cunningham
They claim that on Nov. 16, 2013, they were finishing dinner with their three-year old son Carson and others when their son opened a Belleville News Democrat newspaper box. They allege the box was not secured and fell on the boy.
As a result, the plaintiffs claim their son's third and fourth fingers on his right hand were lacerated.
On Feb. 10, Magistrate Judge Donald Wilkerson granted in part and denied in part the plaintiffs' motion to amend or correct their complaint.
"Insofar as Plaintiff's proposed second amended complaint seeks to add allegations that the newspaper box was not weighed down or secured, their motion is granted.
"However, insofar as Plaintiffs seek to ad Count V, a punitive damages claim against Cypress Media, their motion is denied. The issue of punitive damages is not ripe and may be considered by the Court at trial," Wilkerson wrote.
The plaintiffs filed their amended complaint that same day.
CBOCS West answered the amended complaint on Feb. 22 through attorney John Cunningham of Brown & James in Belleville.
In its affirmative defenses, the defendant argues that Matthew and Casey Gibbs negligently allowed Carson Gibbs to attempt to open the newsstand door without paying for a newspaper, allowed their child to hang from the newsstand, allowed their child to climb on the newsstand and failed to supervise their child.
Cypress Media answered the complaint on Feb. 13 through attorneys Jeffrey Suess and Heather Hays of Rynearson Suess Schnurbusch & Champion LLC in St. Louis.
In its affirmative defenses, the defendant argues that Matthew and Casey Gibbs had a duty to exercise ordinary care for the safety of Carson Gibbs and to supervise their child.
Cypress Media also argues that the Gibbs' negligently allowed Carson Gibbs to climb or hang on the newspaper rack when it was not reasonably safe to do so.
Third-party defendant Kaspar Wire Works Inc. filed an answer to Cypress Media's crossclaim on Feb. 21 through attorney Joseph Callahan of the Law Offices of Rouse and Cary in St. Louis.
Kaspar Wire Works argues that it did not manufacture the newspaper stand at issue and cannot be held liable.
It further argues that Cypress Media misused the product at issue by failing to follow the required safety instructions for installing and securing the newspaper stand and failed to follow the warnings regarding the necessity of securing it.
Kaspar Wire Works alleges Cypress Media "altered the product and caused an otherwise safe product to become unreasonably dangerous, which resulted in Plaintiffs' alleged injuries."
The third-party defendant adds that the coin mechanism of the newspaper stand was not unreasonably dangerous or defective when it left its control.
"Furthermore, Kaspar Wire Works, Inc. only manufactured a component part of the newspaper stand and had no control over the incorporation of the component part into the final product," the answer states.
"For further answer and affirmative defense, Kaspar Wire Words, Inc. states it had a right to rely on CBOCS West Inc. and Cypress Media, LLC as the buyers and product users to follow the instructions for installation and use of the completed product and their failure to do so was a misuse of the product and an alteration of the product that was not reasonably foreseeable to Kaspar Wire Works, Inc.," it continues.
Williams filed an order for settlement conference on Feb. 22, setting the conference for March 21 at 10 a.m.
"The purpose of the settlement conference is to permit an informal discussion of every aspect of the lawsuit bearing on its settlement value and to discuss, propose and consider, and in appropriate instances to enter into settlement agreements," the order states.
The case was originally filed in the Madison County Circuit Court and was removed to federal court on Feb. 27, 2015.
U.S. District Court for the Southern District of Illinois case number 3:15-cv-213