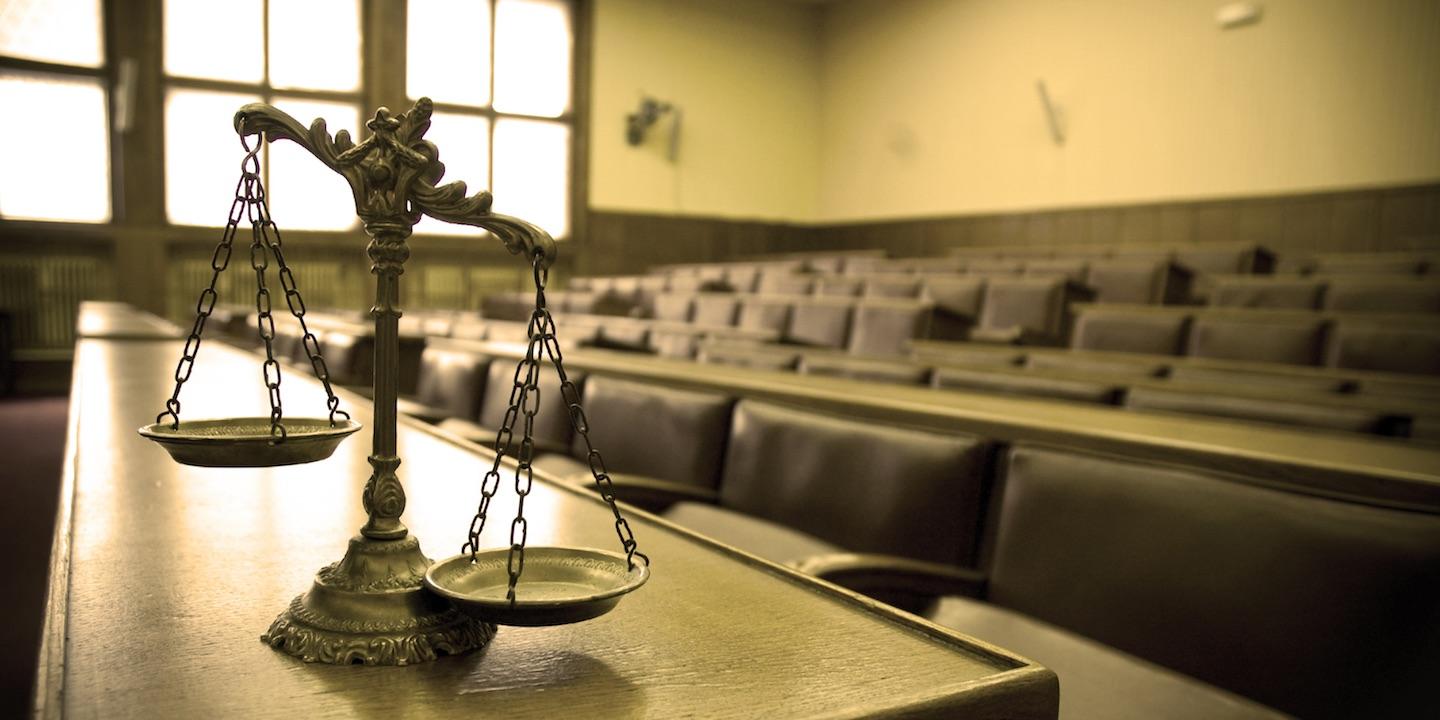 Former lawyer Gary Peel, who failed in blackmailing former wife Deborah J. Peel, failed in litigating against her from prison for 10 years.
She prevailed again on Feb. 7, when Fifth District appellate judges ruled that he could not modify a $54,210 health care payment in their divorce agreement.
The judges affirmed St. Clair County Associate Judge Julie Katz, who found she lacked jurisdiction because a bankruptcy judge approved the agreement.
Gary Peel, currently in custody at Ashland, Ken., awaits release on Sept. 20.
He and Deborah J. Peel dissolved their marriage in 2003. He then married Deborah Pontious, an Effingham high school teacher he represented in a suit against the school board.
Peel filed a bankruptcy petition in 2005, seeking relief from the divorce agreement.
Deborah J. Peel filed an adversary proceeding to preserve the agreement.
Son David Peel, as a creditor of the bankruptcy estate, received a transcript of a trustee examining his father about his past, present and potential assets.
David Peel provided the transcript to the Record, which reported that he transferred assets to his second wife for a dollar.
In 2006, Gary Peel sued the Record in Madison County circuit court, alleging intrusion on seclusion.
He argued that a bankruptcy trustee's examination is not a public record.
The suit didn't go far.
He placed in Deborah J. Peel's mailbox photographs he had taken of her younger sister long ago, as a minor child. He told Deborah J. Peel that if she would drop the adversary proceeding, he wouldn't show the pictures to her parents.
She showed the pictures to postal inspectors, and agents arrested him.
Grand jurors in U.S. district court indicted him on charges of bankruptcy fraud, obstruction of justice, and possession of child pornography.
The pictures wound up hurting him more than the fraud he tried to cover.
After jurors convicted him, senior district judge William Stiehl sentenced him to 10 years for child pornography and two years after that on bankruptcy fraud.
From prison, he sent a stream of motions and arguments to St. Clair County divorce court, bankruptcy court, district court, and the Seventh Circuit appellate court.
In 2011, Deborah J. Peel and the bankruptcy trustee reached an agreement providing her with $54,210 for health care and $158,455.63 overall.
Peel contested the agreement for five years.
In 2013, he moved to modify the divorce agreement.
Bankruptcy trustee Robert Bruegge then asked bankruptcy judge Kenneth Meyers to abstain from all claims involving Deborah J. Peel and leave those claims to the appropriate state court.
Bruegge's lawyer quoted Dickens that, "This scarecrow of a suit has, in course of time, become so complicated that no man alive knows what it means."
Meyers granted abstention, but he held one more hearing to resolve a motion that Gary Peel had filed for sanctions against Deborah J. Peel.
With Gary Peel on the telephone and Deborah J. Peel in court, Meyers said, "I'm a very patient man but there is a limit to my patience."
"First of all, this was never a bankruptcy case," he said.
"It was never about reorganization and the only fresh start that you ever sought, Mr. Peel, was a fresh start from your first wife.
"One can't review the record in this court, the criminal record in this district, and the state court proceedings without reaching the conclusion that this is nothing but a bitter divorce.
"I don't know that I've seen any more vitriolic and vicious blood feud as I've seen in this case.
"It's been one objection, one accusation, one challenge after another.
"It's one of the oldest cases in this district and it has consumed countless hours in this court, in the district court, and on appeal to the Seventh Circuit.
"This case will never end until the debtor has drained this estate through administrative fees, and I assume that is to exhaust money that might be paid to your ex-wife, the first Mrs. Peel.
"This case isn't about justice. It's about revenge.
"This court has already accorded you, Mr. Peel, far more freedom to object and participate than I believe this court should have accorded and would accord other litigants."
Meyers denied sanctions for lack of standing, finding Gary Peel assigned all distribution from the estate to Deborah Pontious, by then his second ex-wife.
Gary Peel returned to divorce court, arguing that Katz could exercise jurisdiction over the motion he filed in bankruptcy court to modify the divorce agreement.
Katz disagreed, and so did the Fifth District.
Meanwhile, Gary Peel blamed Deborah J. Peel for the length of his sentence.
He moved to vacate his bankruptcy fraud conviction in district court, claiming it resulted from a fraud she perpetrated on the court. He alleged that she initially filed a false claim that he owed her $2.8 million and that she later reduced it to $144,056.
He sought an order that would declare his sentence complete and set him free.
District Judge Staci Yandle denied it last August, finding he failed to state clear facts or present evidence that would raise an issue of fraud.
Yandle wrote that he proffered no facts tending to show that the reduction of the claim was due to fraud upon the court.
He appealed, but Seventh Circuit judges found that Yandle made no mistake except to consider the motion at all.
On Dec. 29, they directed her to dismiss it for lack of jurisdiction.
Three Justices wrote, "As this court recognized, one of Peel's motivations for attempting to blackmail his wife was to convince her to dismiss her claim in his bankruptcy proceeding."
"The fact that the amount of the claim was later reduced does nothing to change his motivation," they wrote.