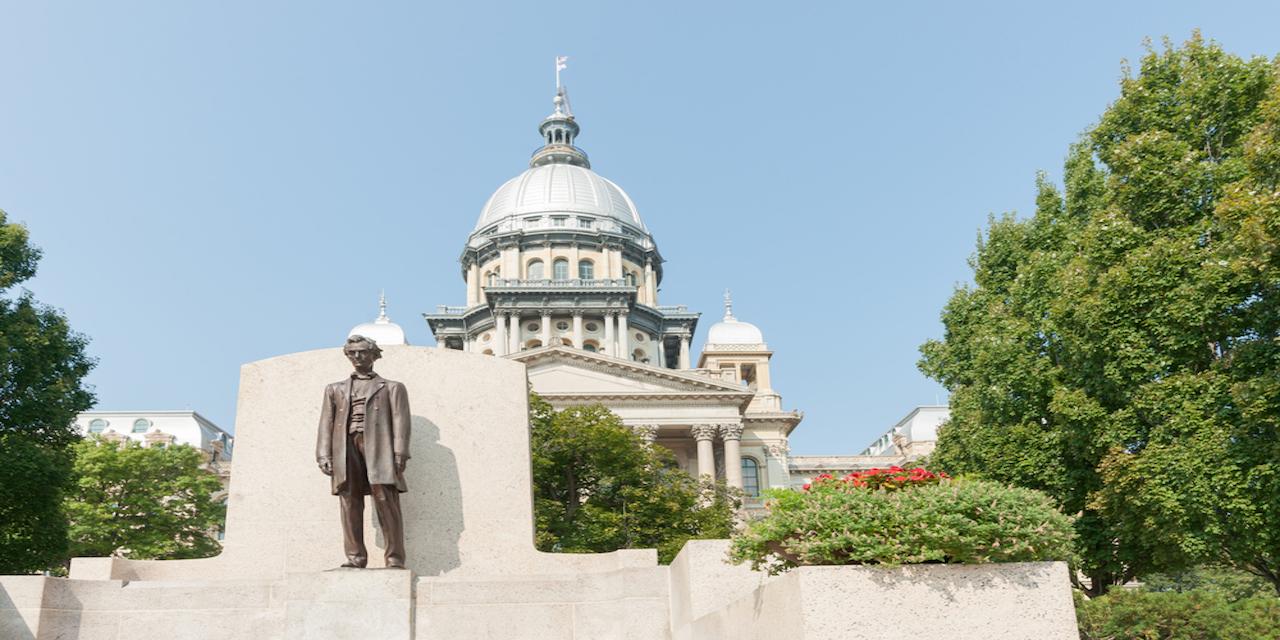 SPRINGFIELD – Newly adopted term limits for the Illinois Senate president and minority leader were approved on the new General Assembly's first day earlier this month, but any kind of similar proposal for leaders in the lower chamber will not likely advance under "Madigan's rules."
House Democrats voted Tuesday in favor of long-serving Speaker Mike Madigan's handcrafted rules that govern the Illinois House of Representatives, which in effect maintain Madigan's autonomy in determining what legislation lives and dies.
But in the Senate, shortly after the 100th Illinois General Assembly was sworn in, lawmakers in that chamber unanimously approved term limits for the president and the minority leader on Jan. 11.
As term limits go, the new rules are generous about how long service in the high-ranking Senate seats may last. In a unanimous vote, lawmakers in that chamber passed Senate Resolution 3 allowing the Senate's president and the minority leader a maximum of 10 years – five terms – serving in those seats.
The measure was a common-sense step, State Sen. Bill Haine (D-Alton) said in a press release.
"I think it is important to have measures in place to ensure no one person presides over the chamber for too long," Haine said. "Legislative leaders have significant autonomy over what happens in the legislature, and to ensure that person remains accountable to the state, that role should come with limits. I strongly hope the House will follow suit with similar action."
Overwhelming agreement, on both sides of the aisle, is that the greatest obstacle to term limits in the House is Madigan, now into his fourth decade as speaker. However, the GOP is fresh from taking away four seats – and the Democrats' former super majority – in the House during the November election, making Republican support for term limits incrementally more significant.
As term limits have been part of Republican Gov. Bruce Rauner's "turnaround agenda," it was quite natural for GOP candidates in this past general election to make term limits part of their campaigns.
Rauner will deliver his third annual State of the State address at noon today on the floor of the House. His focus will likely be on issues related to budget, taxes, pensions, economic reform and perhaps term limits.
Co-founders of the conservative Illinois Opportunity Project (IOP) said during a recent edition of Chicago-based radio talk show "Illinois Rising" that term limits would need to be carefully implemented.
"Even if they were all out next term and you had all new people, you would still have to go get the people who are principled enough, who are policy-driven enough to fill those slots and who wouldn't just go there – as we see all the time – and act as the current group is acting anyway," IOP co-founder Pat Hughes said. "So it's not just a matter of saying, 'Hey, we're going to pass a term limit law and get new blood in there.' The new blood has to be the right blood."
Madigan was elected House Speaker for the 17th time in a Democrat-heavy 66-51 vote. Rep. Scott Drury (D-Highwood) was the only Democrat in the House to break ranks and vote "present" in the tally for speaker, the first Democrat to do so in 30 years.
Rep. Drury has said he expects repercussions.
All House Republican representatives cast their vote for Rep. Jim Durkin (R-Burr Ridge).
The political reality in the Illinois House would seem to knock more universal term limits for Illinois lawmakers off the table, but four out of five Illinois residents who participated in a Paul Simon Institute poll say they support term limits. Support also is mounting on among Democrats.
"Leadership should be a rotation of ideas," state Sen. Scott Bennett (D-Champaign) said in a press release the same day as the Senate term limit vote. "No one person should have so much power. We need diversity and new ideas as we tackle our problems."