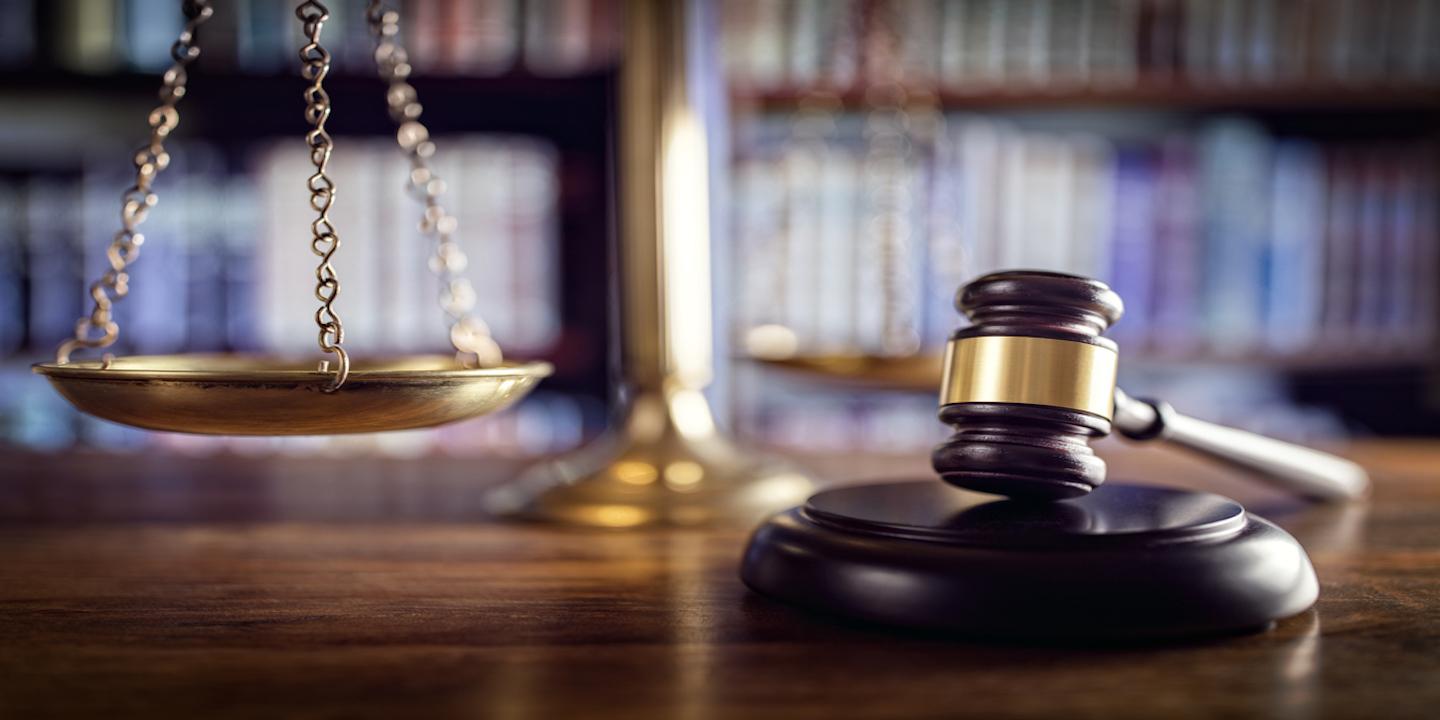 BENTON – Northwestern University lawyers representing a man with the mind of a child who spent seven months in St. Clair County jail for a crime he didn't commit have gained court approval to inspect and photograph the jail.
They seek evidence for a wrongful incarceration suit they filed in federal court on behalf of Cahokia resident Jerry Outlaw, along with local counsel LaToya Berry.
According to the federal court lawsuit, older and larger jail inmates forced Outlaw to fight for his life. And for defending himself, he was placed in solitary confinement for 30 days, 24 hours a day.

Berry
The suit also alleges wrongful arrest, interrogation and prosecution by Cahokia police.
Police arrested Outlaw in March 2015, at age 19.
They questioned him about an armed robbery and put him in jail.
Then St. Clair County Chief Judge John Baricevic set bond at $250,000.
Chief public defender John O'Gara moved to reduce it.
Grand jurors indicted Outlaw in April 2015, and State's Attorney Brendan Kelly issued a press release.
The charge carried a sentencing range from six to 30 years, plus 15 more for committing the crime with a firearm.
At a hearing in May 2015, prosecutor Erin Conner and public defender Greg Nester agreed to continue the matter.
"Speedy trial time is tolled," Baricevic wrote.
Associate judge Randall Kelley presided over the next hearing, which Nester and Conner agreed to continue.
"No speedy trial demand," Kelley wrote.
Baricevic reduced Outlaw's bond by half on June 17, 2015, on condition that he not leave his house except for court.
Outlaw remained in jail.
A week later, on a motion from Nester, Baricevic appointed psychologist Daniel Cuneo to evaluate Outlaw's ability to waive his constitutional rights.
Nester and Conner agreed to continue the next hearing while Nester awaited Cuneo's report.
In September 2015, Nester moved to suppress Outlaw's statements to police.
Nester wrote that Outlaw didn't intelligently and knowingly waive his rights and that Outlaw didn't make his statements voluntarily.
Baricevic set a hearing on the motion, delayed it twice, and never held it.
On Oct. 30, 2015, Kelly and his prosecutor decided not to proceed.
"The People have received a report from Dr. Daniel Cuneo in which he opines that defendant was incapable of waiving Miranda rights prior to giving a statement to the police," Kelly wrote.
Conner and Kelly had other reasons to drop the case.
"Additionally, since the time the case was charged, two witnesses have come forward implicating two other individuals," Conner wrote.
"Furthermore, testing done by Al Teschendorf with the Illinois State Police crime scene services command casts doubt upon the defendant's guilt."
She didn't specify how long she had known these facts.
Last April, Berry and the Roderick and Solange MacArthur Justice Center of Northwestern University filed suit for Outlaw.
In it, they wrote that he was a new father who loved spending time with family.
They further wrote that with an intelligence quotient of 63, he faced the challenge of intellectual disability. They wrote that he has the intellectual function of a nine year old, and that he read and comprehended at third grade level.
The suit claims police knew about his handicap and took advantage of it to coerce a false confession.
"I am slow in the head," Outlaw told police, according to the suit.
The suit claims that police chief James Jones told Outlaw his brother had confessed to the crime and implicated him. Jones also allegedly told Outlaw that his mother made a statement against him concerning his handling of the gun.
Jones and detective Matthew Mason also allegedly told Outlaw that his girlfriend denied she was with him at the time of the robbery.
"None of these things were true or ever happened," Outlaw's lawyers wrote.
They wrote that Jones and Mason implied that he wouldn't see his son grow up if he didn't confess.
"Jerry continued to get details of the armed robbery wrong and was constantly berated by the officers as a result, but also constantly had details fed to him," they wrote.
"Whenever Jerry asserted his innocence, the officers continued to call Jerry a liar and redirect him."
Cahokia and St. Clair County moved to dismiss the suit, and Outlaw's lawyers amended it in July.
In September, Berry filed a motion in Outlaw's criminal case to disclose transcripts of the grand jury proceedings.
Berry wrote that the transcripts were necessary to avoid possible injustice in Outlaw's civil suit.
She wrote that the need for disclosure was greater than the need for secrecy.
She also wrote that the county revealed that detective Mason was the only witness before the grand jury.
Baricevic granted the motion.
Outlaw's lawyers amended the complaint again in November, adding jail personnel as individual defendants.
County counsel Katherine Porter, of the Becker Hoerner firm, moved to dismiss the complaint in December.
She wrote that Outlaw failed to plead in a meaningful way how the officers personally caused the conditions he allegedly endured.
Cahokia counsel Brian Funk also moved to dismiss the complaint in December, arguing that video of the interview cleared the officers.
"Plaintiff, who was an adult at the time of the interview, was never physically threatened or harmed by the Cahokia officers," Funk wrote.
"Plaintiff also clearly demonstrates that he can read and write English and appears to have no trouble communicating with the Cahokia officers and answering their questions."
Funk wrote that a learning disability does not convert ordinary police tactics into conscience shocking behavior.
Vanessa del Valle of Northwestern responded to the county on Jan. 5, arguing that Outlaw alleged facts about conditions of his confinement that plausibly suggested denial of a minimal civilized measure of life's necessities.
"Plaintiff alleges that the cell was filthy and unsanitary," del Valle wrote.
"The cell was infested with insects, the walls were dirty, the bed mats smelled of urine, and the sink and toilet were filthy.
"He further alleges that the sink only produced cold water that tasted like bleach."
U.S. Magistrate Judge Stephen Williams entered a protective order on Jan. 6, to prevent public dissemination of photographs from the jail.
Williams manages discovery for Senior District Judge Phil Gilbert, who has set trial for April 2018.