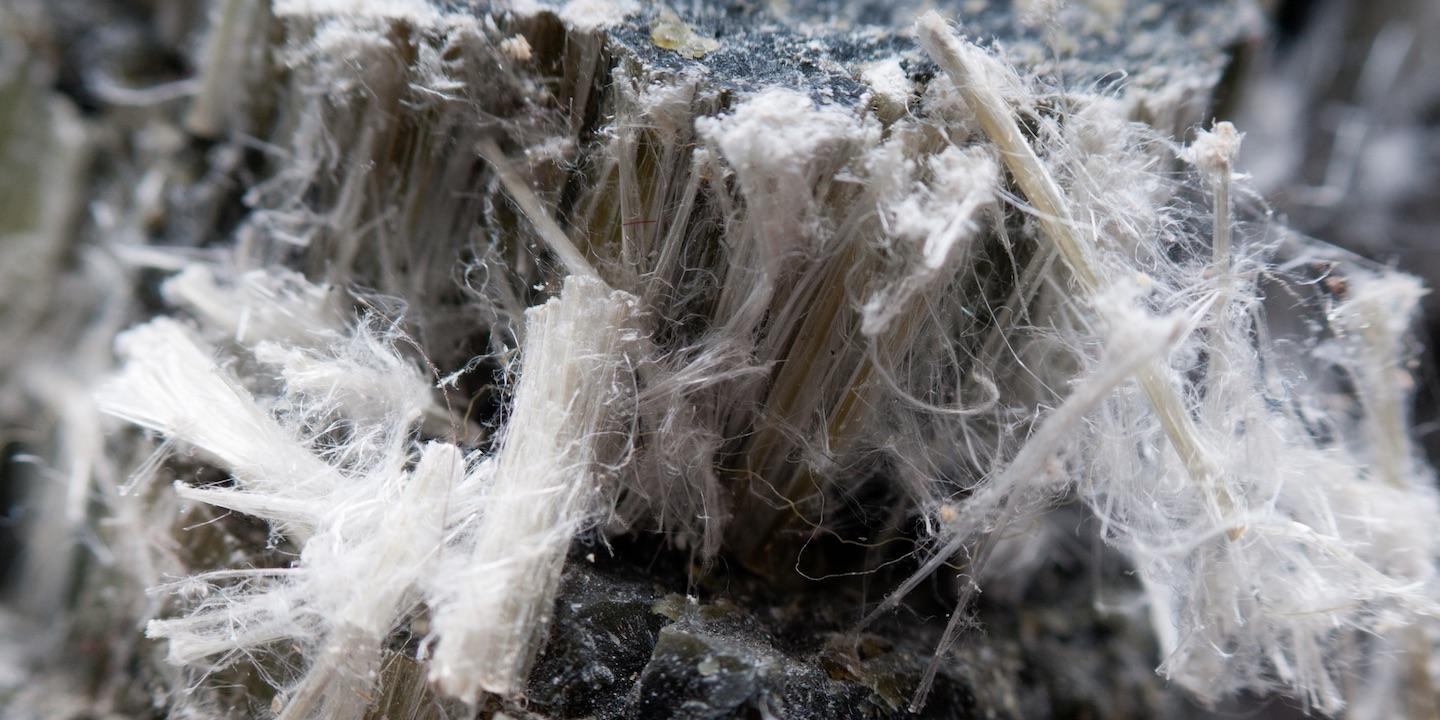 MOUNT VERNON – Oral arguments were heard last week in Ford Motor Company's jurisdictional challenge to an asbestos suit filed in 2015 in Madison County Circuit Court on behalf of Florida residents.
Ford attorney Sean Marotta of Hogan Lovells in Washington D.C. argued that the case of Dale and Irene Jeffs should be litigated in Michigan, where its principal place of business is located, or Delaware, which is its state of incorporation, according to an audio file of the hearing held Dec. 14 at the Fifth District Appellate Court.

Marotta
Dale Jeffs, now deceased, had worked as an insulator for various contractors at various locations from 1968-1995, including time at Ford's plant in Michigan.
Marotta's arguments largely relied on the 2014 Daimler decision in which the U.S. Supreme held that a corporation is only subject to general jurisdiction where it is essentially "at home," except in extraordinary situations.
Referencing the Perkins case briefed in Daimler, Marotta cited it as an example of an exceptional circumstance which broadened the defendant's at home standing - where a Philippine Island corporation temporarily relocated its principal place of business during World War II to Ohio.
The panel of Fifth District justices hearing the Jeffs' case included Richard Goldenhersh, Thomas Welch and newly elected James Moore.
One of the justices can be heard questioning, "You're not positing to this court that Perkins is the only type of general jurisdiction that can be found are you? Because Daimler doesn't say that."
"Daimler doesn't say it's the only one," Marotta said, "but it says it's the textbook, so when you think of the textbook, it has to be something like Perkins."
"Daimler also talks about the activity, the length of activity, the transactional aspects of a corporation's, the type of activities in the state and that can become general jurisdiction," the justice responded.
"What Daimler says, is that you don't just focus on the quantity of activities," Marotta said.
"Right, you have to look at the total nature of it," the justice responded. "Quantity is one aspect."
"That's right. Absolutely," Marotta said.
"Exactly, so Perkins is not the limitation. It's the prime example," the justice said.
"Whether you call it the textbook, whether you call it the limitation, I think it has to be something you know in the ballpark of Perkins," Marotta said. "And certainly what Ford has here is in the ballpark of Perkins. What plaintiff has suggested makes Ford unusual in the state is that it has manufacturing facilities here. But as plaintiff admits also in her brief, Ford has manufacturing facilities in five other states. So that would postulate that Ford is at home in six different states, over 10 percent of the United States. And what we know from Daimler is that a corporation that does business in many different places can't be at home in all of them."
"How many states does Ford have a town named after it?" the justice questioned.
"I don't know how many states Ford has a town named after it, but I will say that it's legally irrelevant, your honor …" Marotta responded. "It has to be a connection that Ford creates, so the fact that a town in Illinois has chose to do… do the honor of Ford of naming itself after them, it doesn't have any connection to what Ford has done."
"You don't think that they did it just as a serendipity pick? It's only a few letters, so it'd be easy to remember. Ford has been in Illinois since 1920, the trial court indicated 1922, so they actually gave you a couple years. No one in this courtroom was alive in 1920, so you're saying that the only type of at home finding that can be sustained is one that looks like Perkins," the justice said.
"I think something similar to Perkins. To the 1920s point, I think you can tell a story about Ford's operations in a lot of places. And those other states have not found Ford at home in their jurisdictions …" Marotta said.
"Daimler basically indicates you have to look at the situation ..." the justice said. "A company like Ford is not going to be at home in all 50 states. But one cannot categorically determine that Ford is not at home in only two states, where their headquarters are and where it's incorporated. And as you just stated to this court, it could reasonably be found to have general jurisdiction in six out of the 50."
Marotta went on to argue that nothing in Illinois' strong-arm statute or the Corporation Act states that by registering to do business in Illinois, a corporation consents to jurisdiction.
"So our position is that you should not read into the statute words that simply are not there," he said, "particularly given the significant constitutional concerns that would arise if you did."
Marotta added that it would disrupt Ford's due process if the court "forced Ford to give up its right to contest general jurisdiction as a, simply as a cost of the privilege of doing business in the state of Illinois."
"It's too great a burden to say that if you want to resist general jurisdiction over you, you can't have a factory, you can't hire people in Illinois, you can't do any of the things that businesses do when they cross state lines and engage in interstate commerce," he said.
The Jeffs' case was originally filed in Madison County by attorneys at the Maune Raichle firm in St. Louis.
At the appellate court, the Jeffs were represented by Jonathan Ruckdeschel of the Ruckdeschel Law Firm in Maryland. He argued that although Jeffs was a resident of Florida and was exposed in Michigan, Madison County is the appropriate venue.
"There is no dispute that Mr. Jeffs was exposed to asbestos from asbestos-containing pipe insulation at a power plant in Michigan that was owned by Ford to power its factories. There is also no dispute in this case, for purposes of today, that Illinois workers at Ford's Illinois plants have been exposed to airborne asbestos from pipe covering in the power plants and factories that Ford runs in Illinois where thousands of Illinois citizens work every day," Ruckdeschel said.
"We have the same exact hazard. We have the same exact consequence. We have citizens in the state of Illinois being exposed to the same danger that Mr. Jeffs was exposed to. The only distinction is the exposure didn't occur in the state," he added.
Ruckdeschel also cited the Hannibal case from 1882, where the Illinois Supreme Court held that companies that come to Illinois and establish an agent for service of process or incorporation, then they are subject to general jurisdiction in the state.
One of the presiding justices can be heard asking Ruckdeschel if he was suggesting that Daimler has no impact on Hannibal's findings.
"That's exactly what I'm suggesting. And it's exactly what Daimler says," Ruckdeschel said.
He argued that no case or statute has ever expanded or changed the meaning for obtaining general jurisdiction over a corporation in Illinois.
"Ford's 'sky is falling' argument of if you hold Ford's general jurisdiction here because they merely registered, then they're gonna be subject to general jurisdiction everywhere because they registered in all 50 states, is both factually and legally untrue," he said.
Ruckdeschel explained that the concept of consent through registration is dependent upon each state's statute.
"So to suggest that if this court were to make a ruling holding Ford subject to general jurisdiction through registration and consent, as has been the law in the state of Illinois since 1882, what they're asking this court to do is ignore the fact that many states have the opposite statutory scheme or judicially construed in the opposite way. And, they're ignoring the fact that anytime it wants, the legislature in Springfield can change the law.
"What they're asking your honors to do is to act as the legislature and to change 140 years of established Illinois law and say the statute no longer means what it meant when Ford came and registered business in the state of Illinois in 1920," Ruckdeschel said.
He further argued that it is both convenient and proper to allow Jeffs' complaint to remain in Madison County.
"In the interest of the interstate justice system with respect to whether the case stays in Illinois or not, Mrs. Jeffs, as we pointed out in our brief, has no way to reasonably pursue the rights of her and her husband if she cannot bring a case in a forum where she can bring as many of potential tortfeasors into the court as possible," Ruckdeschel said.
"So Mrs. Jeffs has to have a place where she can bring them all or otherwise she is gonna have to run around and file at least nine suits," he added.
The case made it to the Fifth District after the Illinois Supreme Court issued a supervisory order in May, directing the appellate court to hear the appeal.
Associate Judge Stephen Stobbs denied Ford's motion in November 2015, relying on a statement made by the company to the Illinois Supreme Court expressing its substantial contacts with the state.
Ford sought leave to appeal Stobbs' decision, but a three member panel of Justices - Melissa Chapman, Bruce Stewart and Judy Cates - denied Ford's petition on Feb. 10.
Election and Court Composition
The high stakes outcome of the Jeffs' case may have factored in Maune Raichle's decision to get involved in November's general election.
Maune Raichle and other asbestos attorneys and firms funded a failed campaign committee Fair Courts Now in order to defeat Republican candidates Moore and John Barberis. Asbestos and others from the plaintiffs' bar supported Democratic candidates Judges Jo Beth Weber and Brad Bleyer.
Fair Courts Now was formed less than four weeks before the election and raised $1,077,500 in just a handful of contributions.
The composition of the panel hearing the Jeffs v. Ford case was 2-1 Republican (Moore and Welch) to Democrat (Goldenhersh).