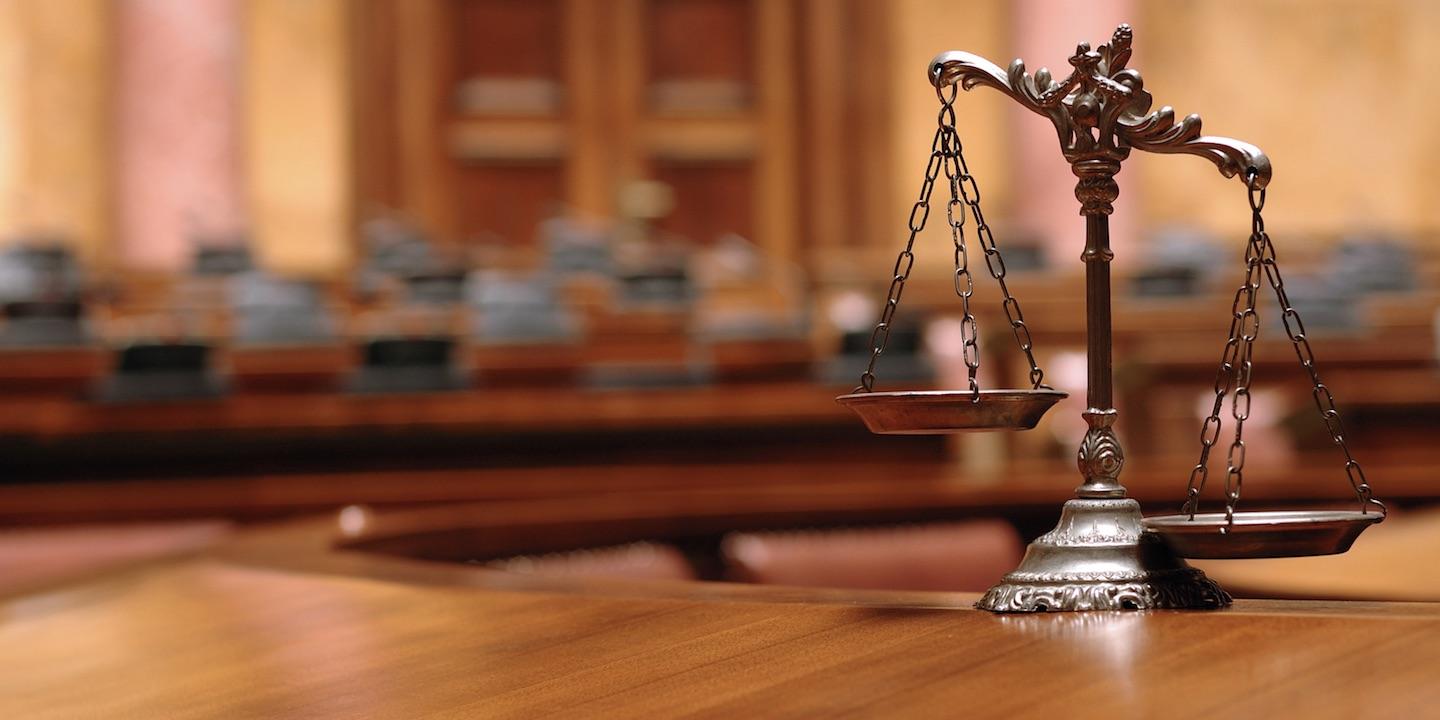 Following his defeat of incumbent Democrat chief judge John Baricevic last month, newly seated Republican Circuit Judge Ronald Duebbert is off to a rough start.
The new Chief Judge of St. Clair County Circuit Court, Andrew Gleeson, told a reporter last week that he may report Duebbert to the Administrative Office of Illinois Courts and Judicial Inquiry Board for his decision to shelter a violent offender released from prison between Oct. 24 and Dec. 2.
But Duebbert, facing criticism for allowing David Fields, 20, to stay at his Belleville home after serving nearly three years in prison, certainly is not the only sitting St. Clair County judge whose ethics have come into question.
Gleeson's record shows that he was rebuked for improperly awarding $74 million to a judge's brother plus a $25 million legal fee for a judge's brother in law, in 2008.
The windfall judgment for the late Amiel Cueto and lawyer Grey Chatham was later reduced to $28 million, then $7 million.
At that point Gleeson let it go, certifying the question of his jurisdiction to Fifth District appellate judges.
They answered that he violated state and federal due process.
Cueto, brother of former judge Lloyd Cueto Sr., served time in federal prison for obstructing justice and conspiring to defraud the United States.
The Illinois Supreme Court disbarred him in 2004.
He filed suit in 2008, pro se, claiming 11 defendants backed out of a $9 million contract to buy 32 acres he owned on the riverfront in East St. Louis.
He alleged consumer fraud and deceptive trade practices under Illinois law, and fraud under common law.
He claimed he sold the property to someone else for $1.6 million, and he sought to recover the $7.4 million difference along with punitive damages.
Chief judge Baricevic assigned the case to Gleeson, who then was an associate judge. Voters don't choose associate judges. Circuit judges choose them.
All defendants answered except American Bank Holdings, a Maryland business.
Cueto moved for default judgment, and Gleeson granted it.
Gleeson awarded Cueto $7.4 million, and nine times that amount in punitive damages.
He created a trust for the punitive damages, granting Cueto complete and absolute authority to distribute it among local governments and public schools.
Gleeson awarded Chatham a $25 million fee.
Chatham hadn't initially filed an appearance for Cueto, though he did so two days later.
Chatham's brother in law, John Baricevic, served as chief judge at the time.
Chatham currently practices in partnership with Baricevic's son Charles.
American Bank Holdings awoke when Cueto registered Gleeson's judgment in a Maryland court.
A Maryland judge held that Gleeson lacked jurisdiction, and American Bank Holdings asked Gleeson to vacate and void the judgment.
He didn't void the judgment but he wiped out most of it in 2009, reducing punitive damages to $21 million and vacating Chatham's fee.
Four days later, on his own motion, he vacated the punitive damages.
Then, on his own motion again, he entered an order stating he remained troubled by the jurisdictional issue.
He asked the Fifth District whether he had personal jurisdiction over American Bank Holdings and, if so, whether it waived its right to contest jurisdiction.
American Bank appealed the $7.4 million judgment that remained, and Cueto filed a cross appeal to reinstate punitive damages.
At oral argument, Cueto sagged on the lectern and struggled to speak.
He died at age 63 in 2012, with a decision still pending.
Widow Elaine Cueto substituted as plaintiff with Christopher Cueto as counsel in 2013, just in time to learn they lost.
Fifth District Justice Melissa Chapman found no evidence of a relationship between American Bank Holdings and parties to the failed contract.
She found no evidence that American Bank Holdings committed a tortious act.
"However, even if there was some remote connection to the entities involved in this case, there is no evidence that St. Clair County circuit court could exercise personal jurisdiction over American Bank Holdings, specifically or generally," Chapman wrote.
Justices Stephen Spomer and Bruce Stewart concurred.
Duebbert was sworn into office on Dec. 5 by fellow Republican Circuit Judge Stephen McGlynn. No other judges in a courthouse that seats 20 circuit and associate judges attended the ceremony, perhaps due to lingering acrimony that was constant during the Duebbert-Baricevic race.
Baricevic filed a complaint with the Attorney Registration and Disciplinary Commission against Duebbert on Sept. 6, a document that was co-signed by Gleeson and 21 other judges in the 20th Judicial Circuit.
The complaint claimed that Duebbert accused the judges of using illegal drugs. The judges who signed the complaint are Democrats. The only ones who did not sign it, McGlynn and Circuit Judge Daniel Emge, are Republicans.
"Duebbert's campaign seems to be based on discrediting every Judge as being a heroin user without any evidence or even reasonable suspicion," the complaint reads in part.