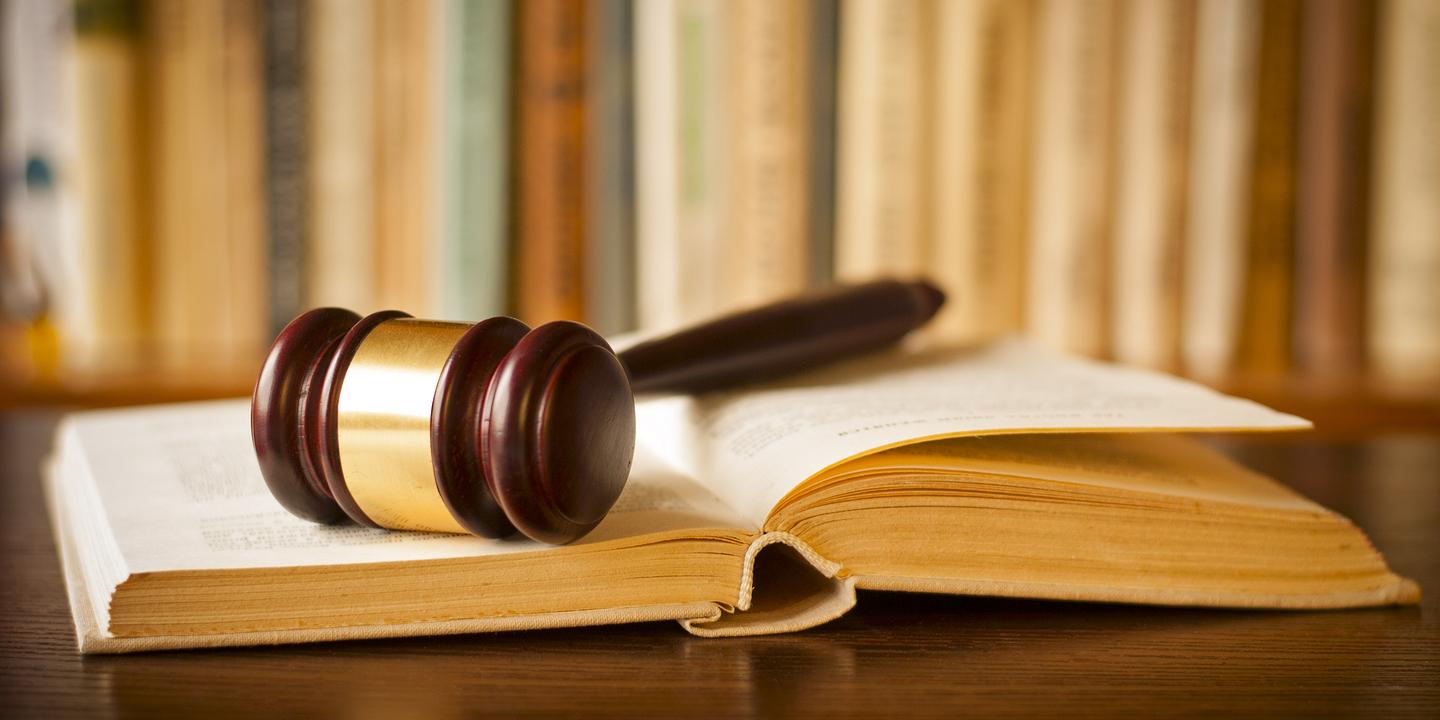 St. Clair County Chief Judge John Baricevic allowed improper testimony at a murder trial, Fifth District appellate judges ruled on Nov. 15.
They granted a new trial to Trenton Jefferson, who faced 30 years in prison.
Baricevic won't hold the new trial, because voters of the 20th Judicial Circuit turned him out of office on Nov. 8.
Grand jurors indicted Jefferson in March 2011, on a charge that he and Renaldo Brownlee killed Marcus Gosa, age 17, a year earlier.
In April 2011, St. Louis police fatally shot Brownlee after he pulled a gun on them in the course of an armed robbery.
Jefferson stood trial in 2012, but jurors deadlocked.
At a second trial in 2013, the state called Kiyanna Howard as its first witness.
Howard testified that Brownlee and Jefferson took her riding up and down State Street, and she fell asleep in the back seat.
According to her testimony, she awoke after hearing a door slam, saw Jefferson outside the vehicle, and asked Brownlee what he was doing.
Howard said she laid back down and heard three or four gunshots. She testified that Jefferson got in and drove off.
She said Jefferson said he thought he "got him." She said that at first, she told police she knew nothing about what happened.
After police told her they didn't want her to end up as a suspect she said she changed her story.
She said she didn't know how many shots were fired.
The state then called Rochelle Davis, mother of Jefferson's child, who said she had known Gosa since sixth grade.
Davis said Jefferson told her, "I'm going to go to the club and I'm going to hop all up in the Charlie Boys face and be like one shot, man down."
She said he told her Brownlee started shooting and then he started shooting. He told her Gosa screamed and it sounded like he fell over something.
Davis testified that Jefferson told her he and Brownlee each fired three shots.
She said that a day before the murder, she saw that Brownlee, Jefferson, and a third man all had nine millimeter guns. After a telephone conversation between Jefferson and Brownlee, Jefferson accused her of trying to set him up.
Davis said Jefferson threatened to kill her if she told on him.
She testified that during a visit Jefferson said, "I hate I did it. I didn't mean to do it."
She said he confessed the murder to her before she talked to police.
That contradicted her grand jury testimony that he confessed after she talked to police, so the prosecutor asked if she was afraid of Jefferson. She said yes.
The prosecutor asked if he was violent and if he threatened her, and she responded yes.
The state then called Jefferson's former cellmate, Reshon Farmer.
He had shaved 13 years off a sentence for armed robbery by offering testimony against Jefferson and two suspects in his own case.
Farmer said that in May 2011, Jefferson admitted he killed a dude.
He said Gosa was from Washington Park, "and they was into it with Washington Park so he felt like he had to do what he did."
Farmer said he had his attorney contact the state in January 2013, prior to Jefferson's second trial.
The state's physical evidence didn't match the testimony.
An autopsy showed Gosa died of a single gunshot wound.
Police didn't recover the bullet.
Police recovered two shell casings, but found no fingerprints and could not tell if the casings came from the murder weapon.
Impressions of footprints didn't match the shoes of Gosa, Brownlee or Jefferson.
Jurors found Jefferson guilty of murder in the first degree, but not guilty of personally discharging the weapon.
On appeal, the state's case fell apart.
Justice Judy Cates wrote that Davis's statement about the Charlie Boys lacked probative value and was unfairly prejudicial.
"Nothing in this statement referenced Gosa's death, nor did it contain an admission by the defendant that he shot anyone," Cates wrote.
Cates wrote that Davis failed to provide any context for Jefferson's statement that he didn't mean to do it.
She wrote that Davis, with no personal knowledge of the shooting, testified that numerous shots were fired and that her testimony about Jefferson's threat to kill her was wholly unrelated to the murder of Gosa.
She wrote that it encouraged a guilty verdict on the basis of hostility.
Cates wrote that Baricevic shouldn't have allowed the questions and answers about her fear of Jefferson.
She found Farmer's testimony too vague to corroborate Davis's testimony.
She wrote that his testimony encompassed everyone from Washington Park, while Davis's testimony involved a specific group, the Charlie Boys.
On the basis of his sentence reduction alone, the jury could have begun to doubt his credibility. And further, he elected to testify after holding the information for 20 months, she wrote.
Cates didn't reject Howard's testimony, but pointed out that the jury rejected it.
"We cannot ignore that the jury's verdict was inconsistent with the testimony of the state's only occurrence witness, Howard," Cates wrote.
She wrote that jurors also rejected Farmer's testimony on the same point.
Justices Melissa Chapman and Randy Moore concurred, although Moore would have allowed Davis's statement about the Charlie Boys.