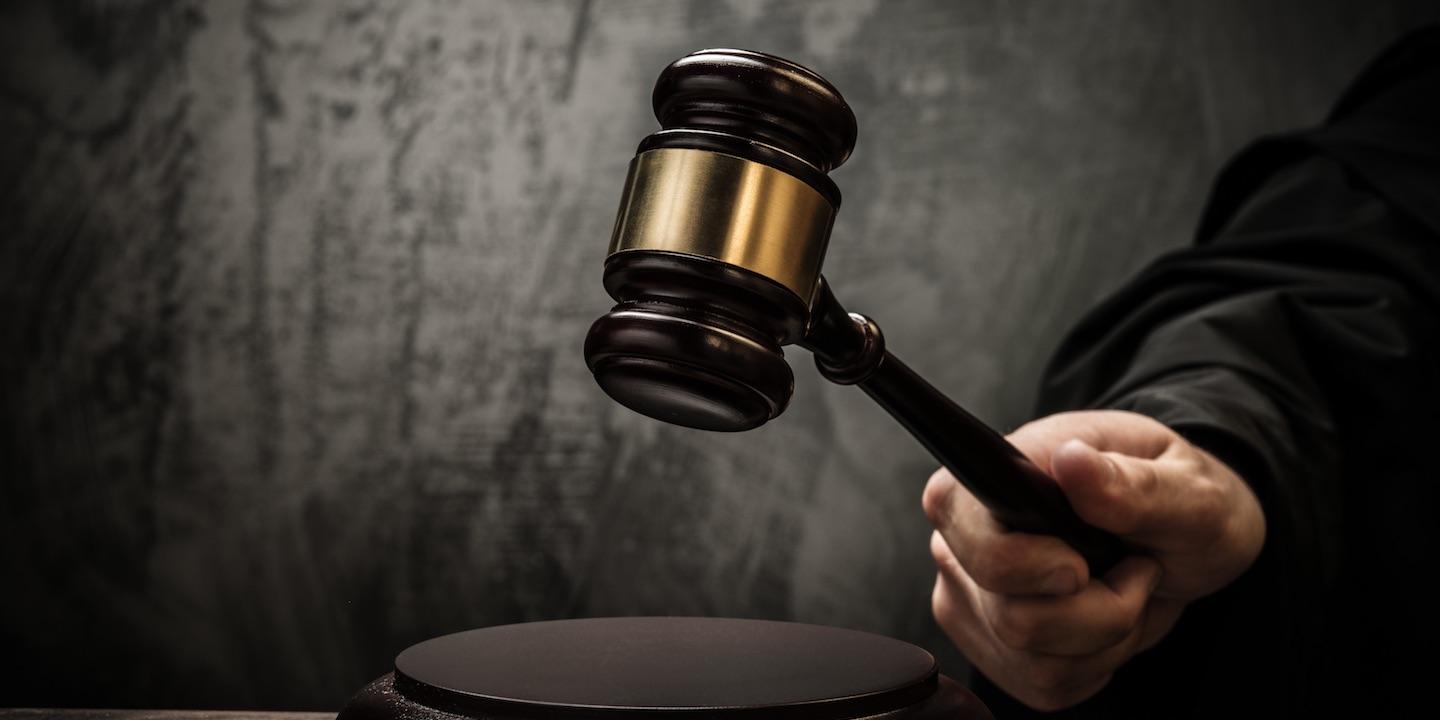 Madison County board Chairman Alan Dunstan, State's Attorney Tom Gibbons, and Auditor Rick Faccin must explain under oath why they refuse to pay legal fees of the county veteran assistance commission.
Clinton County Associate Judge William Becker expects them at a Nov. 18 hearing on a petition to show why he should not hold them in contempt.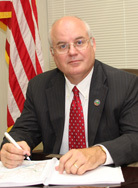 Dunstan
Veteran assistance superintendent Brad Lavite claims they ignored Fifth District appellate judges who found the county lacks authority over the commission.
Finance committee members Jack Minner, Jamie Goggin, Larry Trucano, Michael Holliday, and Kelly Tracy must testify too, along with county administrator Joseph Parente and county counsel John Gilbert of the Sandberg Phoenix firm.
Parente banned Lavite from the administration building last year, after he kicked out a window of a Wood River police car.
Lavite's psychologist had pronounced him fit to return to work, but Parente argued that public safety required the ban.
The Veteran Assistance Commission retained Tom Burkart of Hamel, who filed suit against Dunstan, Gibbons, Parente and Sheriff John Lakin.
The complaint included a petition for the county auditor to pay legal fees that the commission had approved.
Associate Judge Stephen Stobbs dismissed the suit last year, but Fifth District judges reversed him this August.
Stobbs recused himself, and Chief Judge Dave Hylla asked the Illinois Supreme Court to assign a visiting judge.
The Supreme Court sent Becker, who already presided by special appointment over Madison County litigation about rigging of bids at auctions of delinquent taxes.
Burkart submitted a warrant for payment, and the finance committee rejected it.
Becker held a hearing on Oct. 6, by telephone.
Burkart told him, "We are not asking for a ruling on the merits of whether contempt should be found or not. We are asking simply that there be a finding of probable cause requiring these people to come in and testify, to show cause why they are ignoring the appellate mandate.
"This warrant asks for nothing but expenditure of funds that have already been approved, levied and collected.
"There exists no reason for the county to be imposing any kind of oversight, but they want to do that."
Burkart said he involved Gibbons and other senior officials because, "You can't just sit idly by knowing somebody is violating the mandate of the appellate court if you are in a position of authority to stop it."
"Maybe they did not know that Mr. Faccin was going to make this move, but they can come in and tell us that," he said.
Gilbert told Becker, "It's the defendant's position that all of this is premature for a number of reasons."
"The basic objection we have is that there is no order of court requiring any of the defendants to do anything," Gilbert said.
Burkart: "Basically the mandate says that there's no question of material fact on the issue of whether attorney's fees need to be paid."
Gilbert: "It seems a waste of judicial resources to haul all these people in front of you to talk about why or why this bill shouldn't be paid in the absence of an order to do it."
Burkart: "If in fact there is contempt being executed by the county, it is never a waste of judicial time to correct that contempt. Mr. Faccin in particular has to come before court because he is the one that is quoted on making the statement, 'I'm just not going to pay the bill.'"
Becker quoted Gilbert on having all these people come in and said, "I guess technically it would be the burden of the alleged contemnors to go forward and explain why they shouldn't be held in contempt."
Burkart said, "The county has the pocket book of the county. The plaintiff has the pocket book of a small law firm and we have to keep the lights on. Pay attention to the argument I made that strangling the VAC by not paying their attorneys is not an appropriate thing to be doing in this case."
On Oct. 19, Becker granted a hearing.
As of Nov. 1, Lavite had served summonses on Gibbons, Faccin, Minner, Goggin, Trucano, Parente and Gilbert.
He hadn't served Dunstan, Holliday or Tracy.