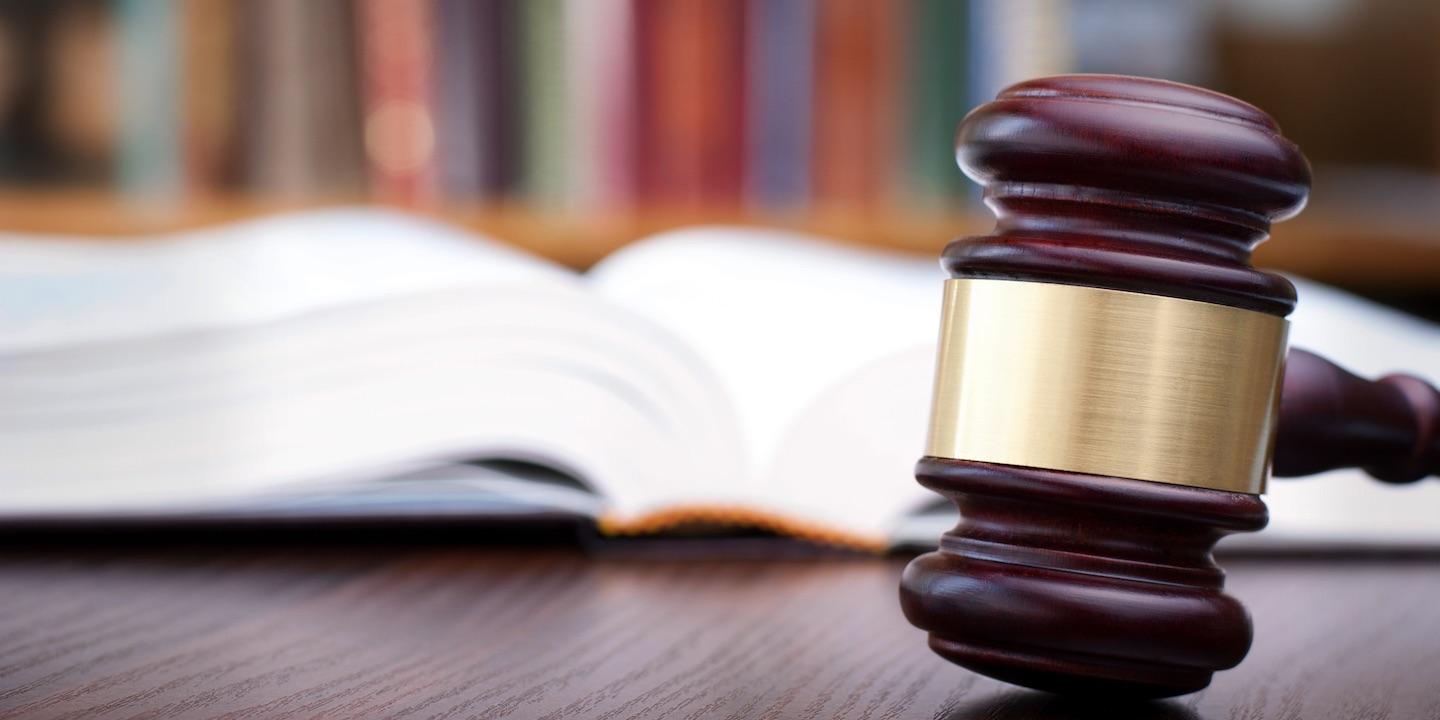 Madison County Circuit Judge Andreas Matoesian granted final approval of a settlement in a class action alleging Pape John's Pizza wrongly charged sales tax on delivery fees.
Matoesian granted the settlement on Oct. 14.
Plaintiff Zachary Tucker filed a motion for final approval of the class action settlement on Sept. 28 through attorneys Tiffany Yiatras and Francis "Casey" Flynn Jr. of Carey Danis & Lowe in St. Louis and Alan Wagner of Wagner McLaughlin in Tamp, Fla.
Larry Hepler and W. Jason Rankin of HeplerBroom in Edwardsville represented Papa John's.
The class action settlement was preliminarily approved on May 6.
In the memorandum in support of his motion for final approval of the settlement, Tucker's attorneys state that the defendants "have denied, and continue to deny every allegation of liability, wrongdoing, and damages, as they have substantial factual and legal defenses to all class allegations and claims in the Litigation. Defendants have always maintained, and continue to maintain, that sales taxes that are voluntarily paid by customers and remitted to the State of Illinois are not recoverable under Illinois law.
"Nonetheless, Defendants have concluded that because continuing to defend the Litigation would be protracted and expensive, and would present risks and uncertainties, including whether Plaintiff might prevail on all or some of his claims at trial or on appeal, it is prudent to fully and finally settle the Litigation on a class-wide basis on the terms and conditions set forth in the proposed Settlement Agreement."
The memorandum states that the proposed settlement provides "significant benefits to the proposed class," including purchase discounts on future delivery orders ranging from $1-$3.
The settlement agreement also provides "significant benefits to the Settlement Class," including both monetary relief and prospective business practice changes.
"The Settlement was reached after hard fought arms'-length negotiations," the memorandum states.
Papa John's also ceased charging sales tax on delivery fees on Oct. 1, 2015. The defendant agreed not to resume the tax unless it is required to do so by a change in governing tax laws or regulations or is directed to do so by the Illinois Department of Revenue.
"Plaintiff and Class Counsel submit that the Settlement is fair, reasonable, and adequate, is in the best interests of the class, and satisfies all of the criteria for final approval and class certification under Illinois law," the memorandum states.
Tucker also seeks attorneys' fees and an award as class representative not to exceed $2,000.
The settlement class is described as "any person or entity that ordered Papa John's food or other products for delivery from a Papa John's restaurant located in the State of Illinois, and who was charged and thereafter paid sales tax on a delivery fee, during the Settlement Class Period."
The case was originally filed in Madison County in May 2014 and was later removed to federal court. After two failed attempts to remand to Madison County, the parties engaged in settlement discussions and reached an agreement in principle to settle.
As part of the settlement, the federal court action was dismissed on Sept. 23, 2015, and refiled in Madison County on Jan. 13.
Madison County Circuit Court case number 16-L-49