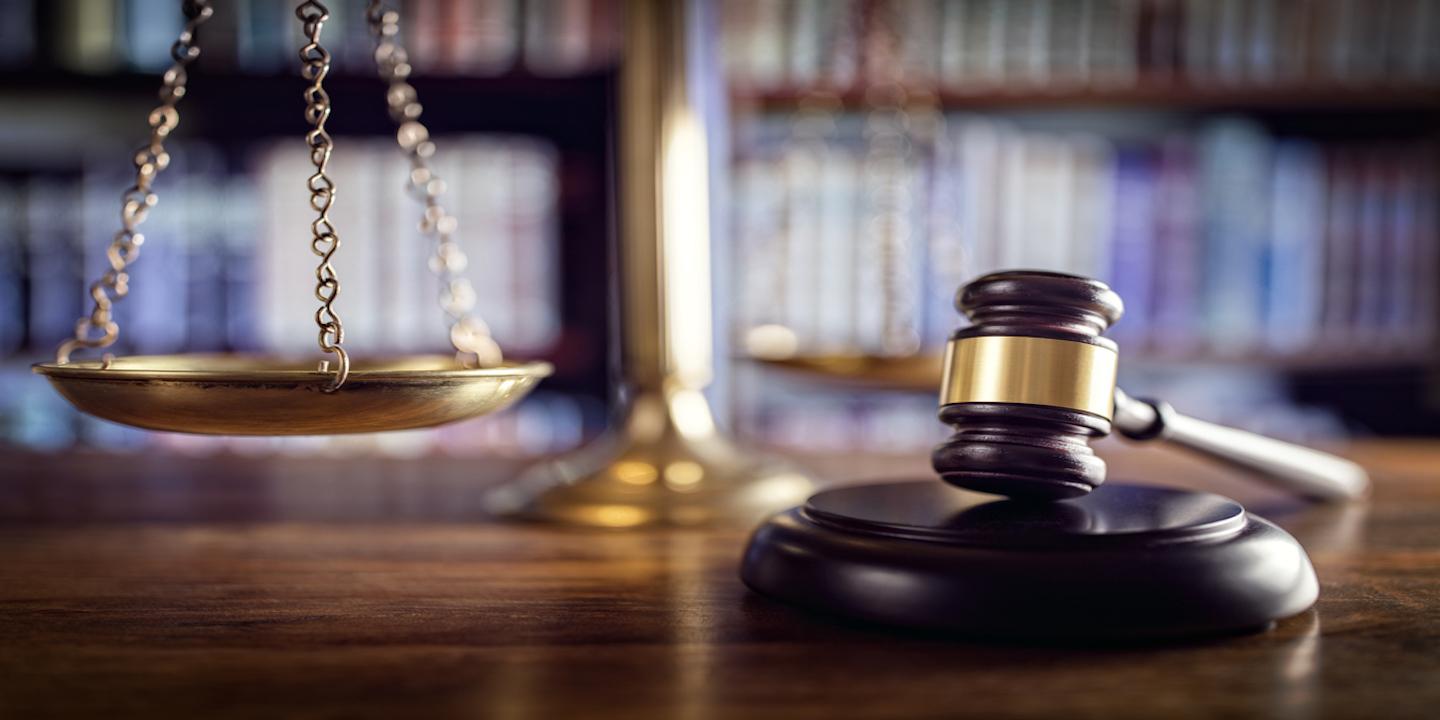 St. Clair County circuit judge Robert LeChien dismissed a suit against Cahokia village clerk Richard Duncan in a political season that also found them courting voters together.
Both belong to the Democrat party.
The loser in the suit, Donna Ayres of Cahokia, has moved for reconsideration.

LeChien (left) on Millstadt parade float with Duncan (right).
She attached to her motion a photograph of the parade.
"Any relationship between a sitting judge and a party defendant should have resulted in the sitting judge recusing himself from the case," she wrote.
Ayres sued Duncan last year, as trustee and clerk, along with trustees Jeff Radford, Phyllis Pearson, Melba Sanders, and Gloria Ware.
She wrote that on June 9, 2015, the trustees took up a resolution to reduce Duncan's salary from approximately $2,700 a month – or $32,000 annually, to $700 – or $8,400 annually.
Subsequently, the village hired Duncan's wife Deborah as administrative assistant earning $32,000 annually.
Ayres states in her motion that Cliff Hultz of Cahokia read to trustees a section of the Illinois Constitution prohibiting an increase or a decrease in the salary of a sitting municipal elected officer.
She wrote that the trustees knowingly and willfully adopted the resolution.
Acting without a lawyer, she amended her complaint three times.
LeChien dismissed it with prejudice on Aug. 25.
"Ayres has declined the option of filing another amended complaint," LeChien wrote.
"Ayres agrees that the court should rule as a matter of law on the merits of defendant's motion to dismiss."
LeChien wrote that he considered the merits and ordered that the case be dismissed.
Ayers moved for reconsideration on Sept. 23, writing that neither LeChien nor Duncan's counsel understood the issue she based her complaint upon.
She wrote that the issue was the constitutionality of the conduct of village trustees, not the constitutionality of a statute.
LeChien wouldn't need to join parades if he had chosen to stand for non-partisan retention at 60 percent instead of running for partisan election at 50 percent.
He resigned last year, along with chief judge John Baricevic and circuit judge Robert Haida, to create openings they could fill.
From the adoption of the Constitution in 1970 through 2005, no judge asserted a right to choose between retention and election.
In 2006, former St. Clair County circuit judge Lloyd Cueto resigned, won the Democrat primary, and won the general election.
This year, Belleville city clerk Dallas Cook sued to keep Baricevic, Haida and LeChien off the November ballot.
Fourth District appellate judges overruled Cook's objections, and the Illinois Supreme Court denied review.