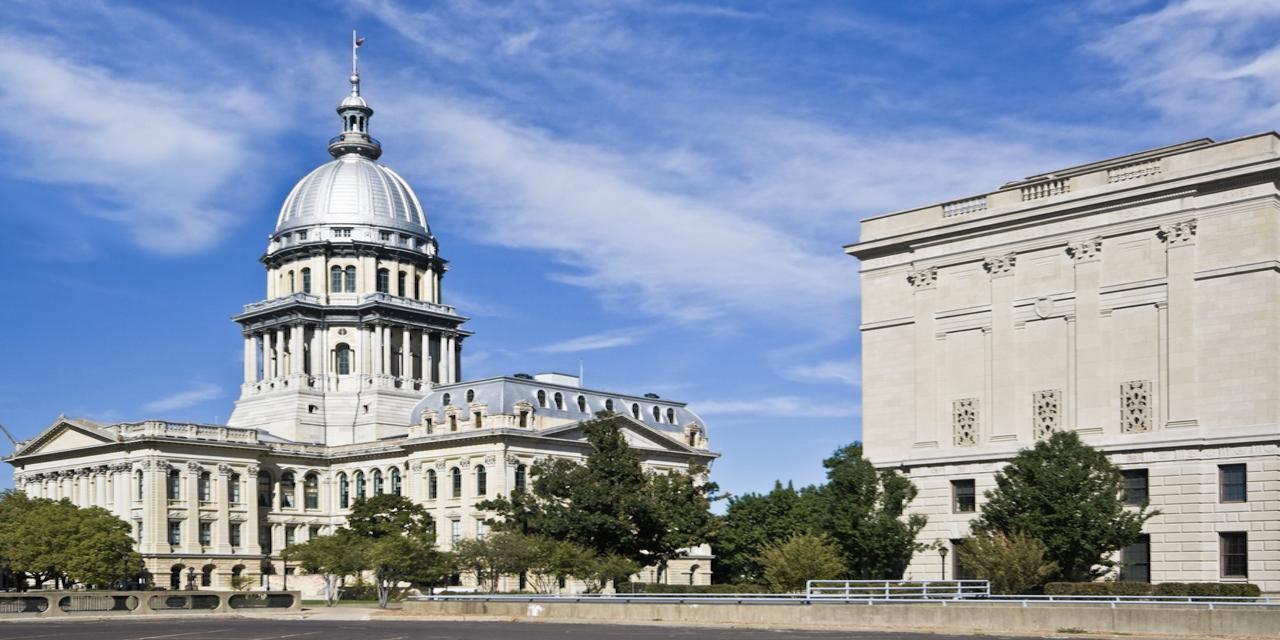 CHICAGO – A donor, a state senator and a political action committee are challenging an Illinois law that places a cap on individual and group contributions to candidates for state office but exempts state political parties and legislative leaders.
The Liberty Justice Center, a nonpartisan litigation center that supports economic liberty, private property rights, free speech, and other fundamental rights, announced it is appealing a ruling by the U.S. District Court for the Northern District of Illinois, Eastern Division in Chicago that upheld the campaign finance law that passed in 2009. The lawsuit claims the law unfairly limits certain campaign contributions.
Plaintiffs suing the state include state Sen. Kyle McCarter, a Republican who represents Madison County, Edgar Bachrach, an Illinois resident who contributes thousands of dollars to political campaigns and PACs, and Illinois Liberty PAC, a political action committee that backs legislative candidates who support fiscally conservative ideals. The lawsuit specifically names Attorney General Lisa Madigan and state elections officials.
"Illinois' political leaders should not be allowed to use campaign finance rules to tilt the political playing field in their favor and protect themselves from competition," Jacob Huebert, senior attorney at the Liberty Justice Center, said in a news release. "That isn't just unfair. It's unconstitutional, and we will ask the appellate court to recognize that and strike this scheme down."
McCarter told the Record he doesn't think the law is correct.
"It gives unlimited power to those that are in favor with the party versus someone who might be more independent, like myself," he said, adding that instead he must try to compete using capped contributions from individuals. "Absolutely there are people who would give more."
He said people who talk about taking money out of politics inevitably want to see it taken away from a candidate they oppose.
"What about somebody you think is good?" he said. "Whose voice do you want to hear? You should be able to give whatever you want to make that voice as loud as possible."
Under the Illinois Election Code, the Illinois Disclosure and Regulation of Campaign Contributions and Expenditures Act identifies three classes of political contributors: individuals; political committees; and corporations, labor unions and other associations. From there, political committees can refer to candidate political committees, political party committees and political action committees, called PACs.
Individuals can contribute $5,000 to a candidate in a given election cycle and $10,000 to a PAC or a political party committee.
A PAC, which is a group of people or organization that spends more than $5,000 a year to support or oppose a candidate, can contribute $50,000 to a candidate during an election cycle. But political party committees may contribute an unlimited amount to a candidate during a general election.
There are other limits on those committees: During a primary election, contributions are capped at $200,000 to a candidate for statewide office; $125,000 to state senate races and some judicial and county elections; $75,000 for state representative races and some judicial and county elections; and $50,000 for all other races. Political party committees can contribute a max of $20,000 to a PAC during an election cycle.
A legislative caucus committee is a political party committee comprised of the majority and minority leaders of the state House and Senate or by a committee of five state senators or 10 state representatives of the same caucus. These are subject to the limits of a political party committee.
The lawsuit claims it's unconstitutional to favor of legislative caucus committees by treating them like political party committees.
"(Plaintiffs) argue that legislative caucus committees, though regulated as political parties, actually have little in common with political parties and are far more similar to PACs," court documents state. "Because legislative caucus committees have the potential to corrupt, the argument goes, their classification as political parties undermines the act's anti-corruption justification for limiting contributions from individuals and PACs and renders the law fatally underinclusive."
But the court wasn't persuaded by testimony in the case. Ahead of the Sept. 7 ruling, the court had dismissed most of the plaintiffs' claims, according to court documents.
"By their nature, then, legislative caucus committees more closely resemble political parties than do PACs because they are organized around and created by legislative leaders, who are chosen by their respective caucuses, or by groups of legislators from the same caucus," Judge Gary Feinerman wrote in the Sept. 7 decision.
Feinerman upheld the law, saying the law's exemption of legislative committees from limits doesn't "cast doubt" on the state's reasons for limiting contributions by PACs and others.
"There is no basis to conclude that the act's true purpose is to provide preferential treatment to certain political speakers," Feinerman wrote.