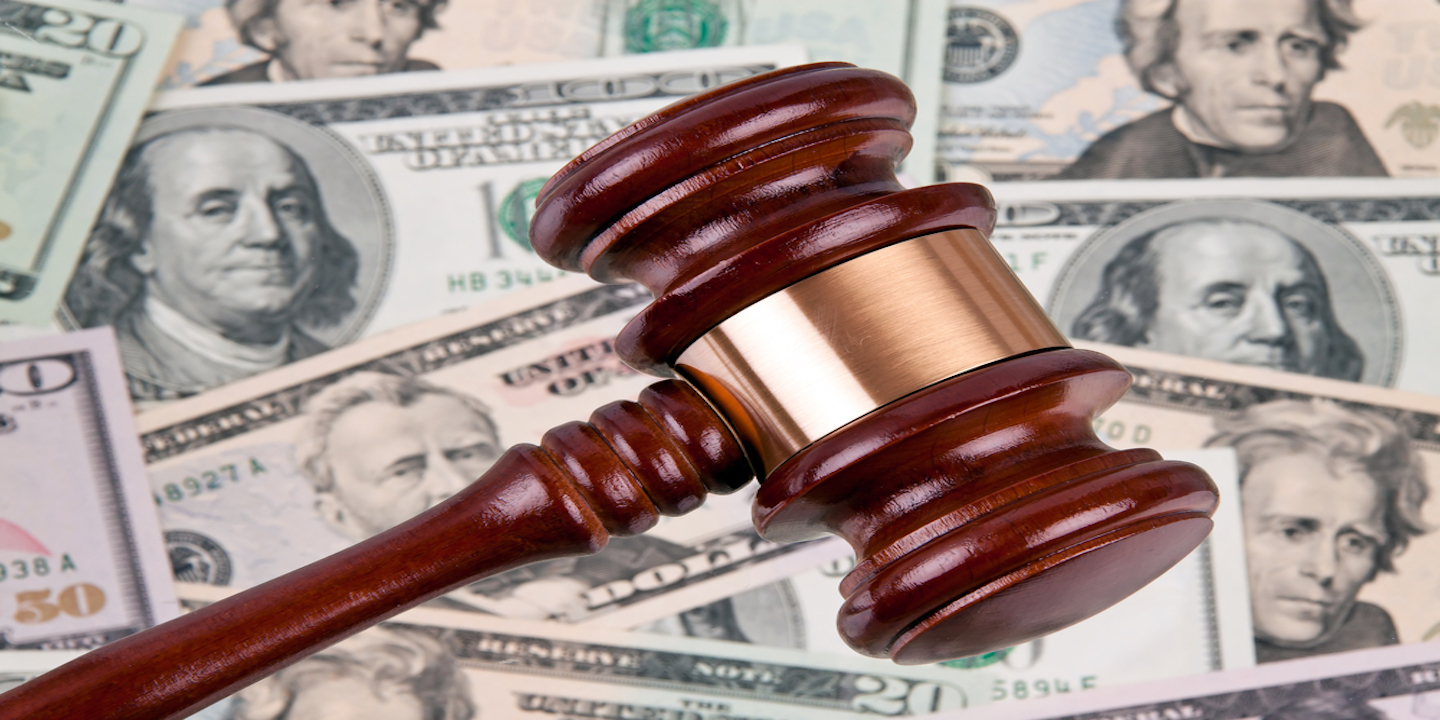 EDWARDSVILLE – Lawyers have given Madison County board chairman Alan Dunstan at least $78,396 for his current campaign, election records show.
Six asbestos firms in four states gave him $14,296 in August, according to notices that candidates must file upon receiving $1,000 or more.
In three and a half years prior to that, he itemized $64,100 in contributions from individuals who identified themselves as lawyers.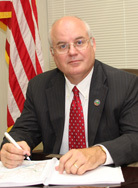 Dunstan
He itemized $192,830 altogether, so the lawyers' share equaled a third.
He received another $51,020 in contributions that he didn't itemize, and no one can know what portion of it came from lawyers.
Nor does the current record include contributions below $1,000 since June 30.
In all, Dunstan's support from the bar could plausibly exceed $100,000.
The Edwardsville asbestos firm of Gori Julian led the charge, contributing $27,000 through June 30.
Lance Callis of Granite City and his firm contributed $14,150.
Edwardsville mass action firm Goldenberg Heller contributed $5,800, including $400 from former Madison County chief judge Ann Callis.
David Human of Husch Blackwell in St. Louis, specialist in flood control litigation, contributed $2,000, and his firm added $1,000.
Belleville injury lawyer Tom Keefe contributed $2,900.
William Beatty of Glen Carbon and his firm contributed $1,600.
The Alton firm of Schrempf Kelly contributed $1,250.
Gordon Broom of Hepler Broom in Edwardsville contributed $1,000.
The Edwardsville firm of Lucco Brown contributed $950.
The Granite City firm of Lueders Robertson contributed $850.
George Filcoff of Granite City, Maureen Schuette of Edwardsville, and Thomas Schooley of Granite City each contributed $650.
In August, asbestos lawyers came through for Dunstan.
Gori Julian contributed $2,216, raising its total to $29,216.
Schmickle Wohlford of St. Louis contributed $2,216, and Benjamin Schmickle of Edwardsville contributed $1,000.
The St. Louis firm of Maune Raichle contributed $2,216.
Bailey Peavy Bailey of Houston, Texas, contributed $2,216, as did the Houston firm of Shrader and Associates.
Richardson Patrick of Mount Pleasant, S.C., contributed $2,216.
Dunstan's reports show nothing from the deepest pocket in regional politics, the East Alton asbestos firm of John Simmons.
Dunstan found deep pockets outside the legal profession.
Body shop owner Andy Economy of Madison contributed $7,500.
SCF Lewis and Clark Marine owner Paul Wellhausen contributed $5,100.
Enclave Capital Management of Edwardsville contributed $5,000.
Carol Hamm of Hamm's Landscaping in Madison contributed $4,000.
The Lochmueller Group engineering firm in Troy contributed $3,750.
County transit director Jerry Kane contributed $3,400.
East Alton developer Larry Manns contributed $3,100.
Metro East Sanitary District treasurer Kenneth Davis contributed $3,000.
The Juneau Associates engineering firm of Granite City contributed $2,600.
Highland Manufacturing and Supply contributed $2,000.
Bank of Edwardsville president Kevin Powers contributed $1,000, and former president Tom Holloway contributed $1,000.
Dunstan received $2,000 from the Springfield consulting firm of Jack Dorgan, who identifies himself as a Republican state central committeeman.
Dunstan, a Democrat, will seek another term this November in a contest with Republican county treasurer Kurt Prenzler