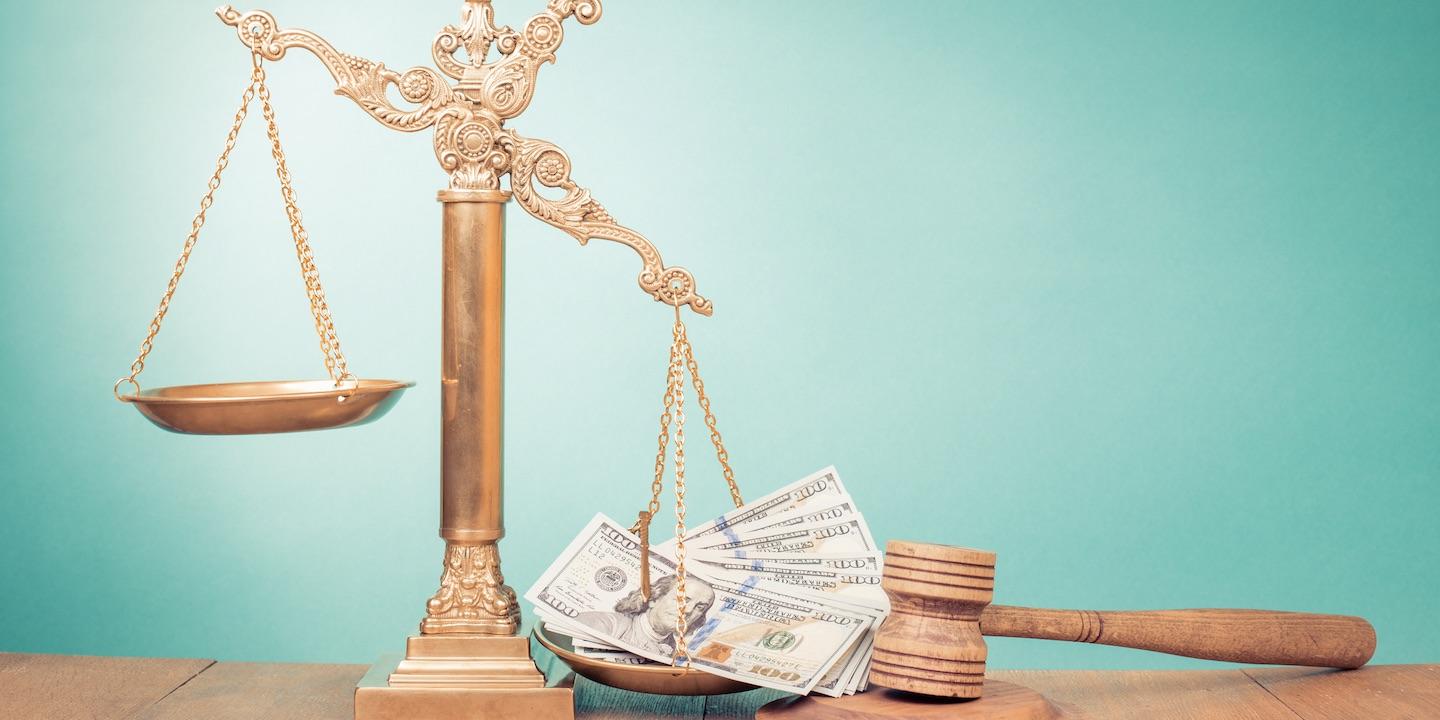 ST. LOUIS – Matthew Leonard, loser of a suit demanding wages for groups that raise money by toiling at Busch Stadium concession stands, plans to appeal.
He filed an appeal notice at U.S. district court in St. Louis on July 25, two weeks after Chief District Judge Catherine Perry ordered arbitration of his claims.
Leonard worked at a concession stand in 2013, with a group that raised $1,096.57 for Washington University.
He received free admission to the stadium and a free meal.
Last year he sued concession stand operator Delaware North Sportservice, of Buffalo, New York, at Cole County court in Jefferson City, Mo.
Leonard alleged unjust enrichment, fraud, and violation of Missouri minimum wage law.
He proposed a class action as well as a collective action under the national Fair Labor Standards Act.
Delaware North removed the suit to U.S. district court for Western Missouri, in Jefferson City, and moved for transfer to Eastern Missouri court in St. Louis.
District Judge Nanette Laughrey granted the motion.
Upon transfer, Delaware North moved to enforce an individual arbitration clause in a volunteer agreement Leonard signed.
Leonard answered that the agreement was unconscionable and that it lacked the legal consideration that formation of a contract required.
He argued that Delaware North granted him no opportunity to consult with an attorney or negotiate terms.
He argued that the cost of arbitration would swallow up his claim, and that others in the class would have difficulty finding counsel to pursue claims.
Perry granted Delaware North's motion on July 11, finding the clause enforceable on all claims.
She disposed of his complaint that he couldn't consult with counsel by writing, "Yet the undisputed evidence demonstrates this is untrue, because Leonard signed the agreement on May 8, 2013, but did not volunteer at the concession stand until May 30, 2013, giving him more than sufficient opportunity to consult an attorney and review the terms before signing it."
Perry wrote that a notice at the top of the agreement clearly informed participants that they waived their right to sue. Further, the arbitration clause was demarcated in capital letters.
She also wrote that Leonard provided no evidence of the specific costs of arbitration fees or his inability to afford them.
She cited affidavits of lawyers attesting that it was unlikely that a plaintiff with lost wages less than $10,000 could retain counsel.
"But this is not an argument that it is financially impossible for plaintiffs to arbitrate their claims, only that it might not be a profitable proposition," Perry wrote.
She wrote that the agreement was supported by adequate consideration including the payment to the university, admission to the stadium, and a meal.
"That Leonard negotiated for the money to be paid to Washington University does not negate the adequacy of the consideration," she wrote.
Ryan Paulus of Kansas City, Mo. and Jeremy Hollingshead of Clayton, Mo., both in the firm of Hollingshead and Paulus, represent Leonard.
So does John Eccher, from the firm's Clayton office.
Douglas King, Kevin Sullivan, and Mark Bremer, all with Shands and Elbert in Clayton, represent Delaware North.
So does Richard Alfred, with Seyfarth Shaw in Boston.