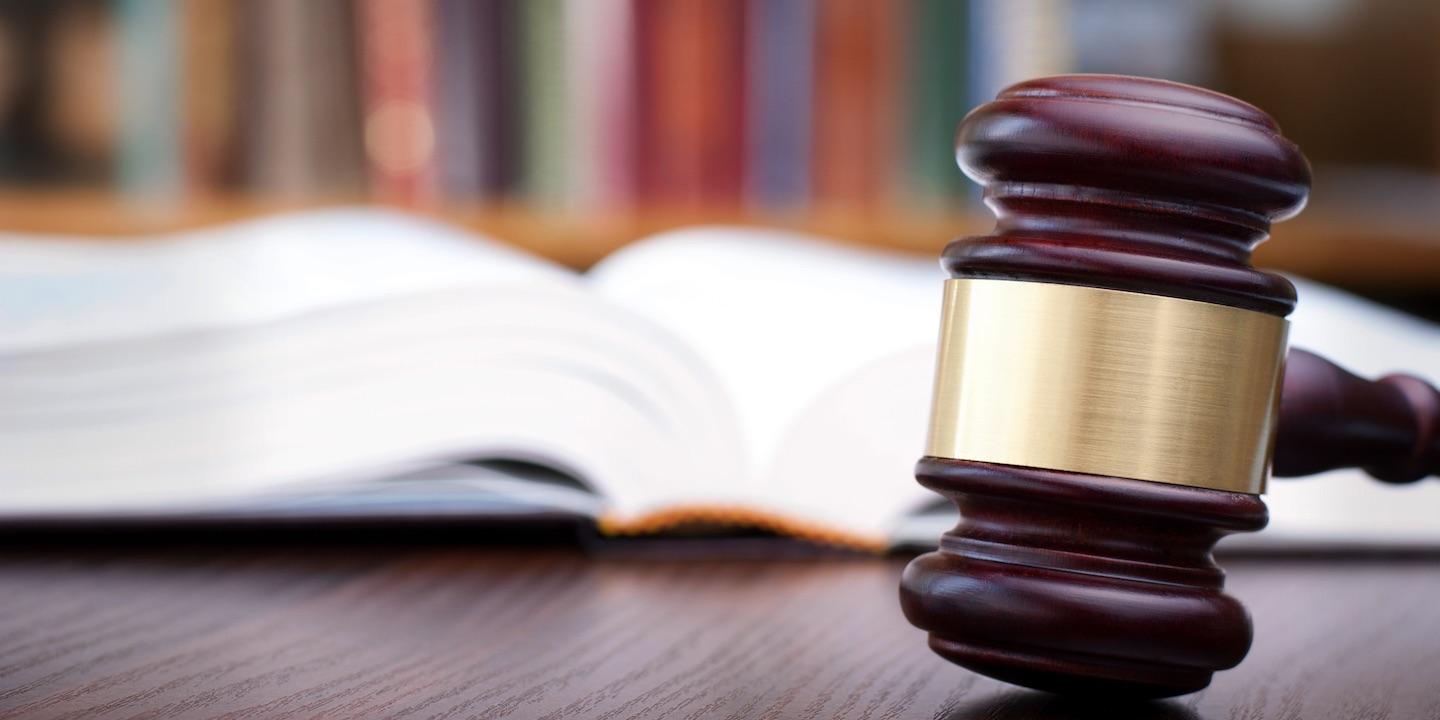 SPRINGFIELD – Any Illinois judge would copy St. Clair County judges choosing election over retention if courts allow the choice, lawyer Aaron Weishaar of St. Louis argued at the Fourth District appellate court on June 7.
"Who wouldn't?" Weishaar said. "Judges up and down the state are running for retention right now.
"That could drastically change if we allow these judges to choose between retention and election."

Mary Thurman (seated) and Barb Viviano
Weishaar represents Belleville city clerk Dallas Cook, who objects to the ballot status of Chief Judge John Baricevic and circuit judges Robert Haida and Robert LeChien.
Cook claims the state Constitution provides partisan election for a judge's first term and non partisan retention requiring 60 percent approval for further terms.
Baricevic, Haida and LeChien announced their resignations last year, effective this December, and declared they would run in the Democrat primary this March.
No judge exercised the option until 2006, when St. Clair County circuit judge Lloyd Cueto resigned, won the primary election, and won the general election. He resigned for the final time after that term expired in 2012.
No judge exercised the option again until Baricevic, Haida and LeChien did.
Cook filed objections at the state election board, where hearing examiner David Herman of Springfield recommended denial of the objections.
At a board meeting in January, four Democrats voted in favor of the judges and four Republicans voted in favor of Cook.
The tie counted as victory for Baricevic, Haida and LeChien, because the board could not reject Herman's recommendation without a majority.
Cook appealed to Sangamon County circuit court, where associate judge Esteban Sanchez affirmed Herman's recommendation in February.
Cook appealed to Fourth District judges, who expedited the proceedings.
Baricevic, Haida and LeChien remained on the primary ballot and won.
To hear oral argument at the Fourth District, the court assigned Justices Thomas Harris, John Turner and Lisa Holder Wise.
Weishaar told them the constitutional convention of 1970 adopted retention to strengthen the judiciary.
Some delegates wanted more than 60 percent for retention, he said. Delegates argued that partisanship in judicial elections creates a dangerous situation.
For Baricevic, Haida and LeChien, Michael Kasper of Chicago said the Constitution allows a "person eligible" to run for judge.
Kasper said the Constitution defines a person eligible as a citizen of the United States and a resident of Illinois, with a law license.
"There is no dispute," Kasper said. "They meet these requirements."
He said they had a constitutional right to the primary ballot, and compared the choice between retention and election to a child's choice between an apple for going to school and a cookie for doing well on a test.
"You may have the apple or you may have the cookie," he said.
"Judges are politicians under our Constitution."
Appointed circuit judges run for circuit judge all the time, he said, and his client judges have given voters more democracy, not less.
"The voters get more choices," he said. "They get two whacks at the candidate rather than one."
He said it was the first time this came up in 45 years.
On rebuttal, Weishaar said, "It hasn't come up in 45 years but it's bound to happen now. It's happened three times in this situation."
"Just because judge Cueto did it doesn't make it right," he said.
Legal fees
On Monday, the St. Clair County Republican women's organization presented a $5,000 donation for legal fees incurred by Cook.
Cook said that before Tuesday's hearing in Springfield his legal bill stood at $65,000.
"I'm a man of meager means," he said.
While the legal battle has been a financial strain, he said he was "proud" to "take the risk for people to be represented."
"Somebody needed to do it," he said.
The group Citizens for Honest Judges, which partnered with the county Republican women's organization in raising funds for Cook, staged a check presentation outside the courthouse on Monday.
Mary Thurman, director of the citizens group, said the judges have "taken advantage of voter innocence."
In a press release, she further stated that if Cook's challenge had not been made, "these judges would have got away with trying to make new laws to benefit themselves. They are all three lawyers and, of all people, they knew how much a lawsuit would cost to stop them. The Women's Club has really made a difference because they believe it is a just cause."
Travis Akin, executive director of Illinois Lawsuit Abuse Watch, said the outcome of the case against the judges' ballot access will have far-reaching impact.
He said the idea the idea of judges resigning their own positions to run for election rather than retention is 'outrageous."
"Judges should be held to a higher standard of ethics and fairness, but these three judges think they can circumvent election law and common sense standards to keep their jobs," he stated.
Ann Maher contributed to this report.