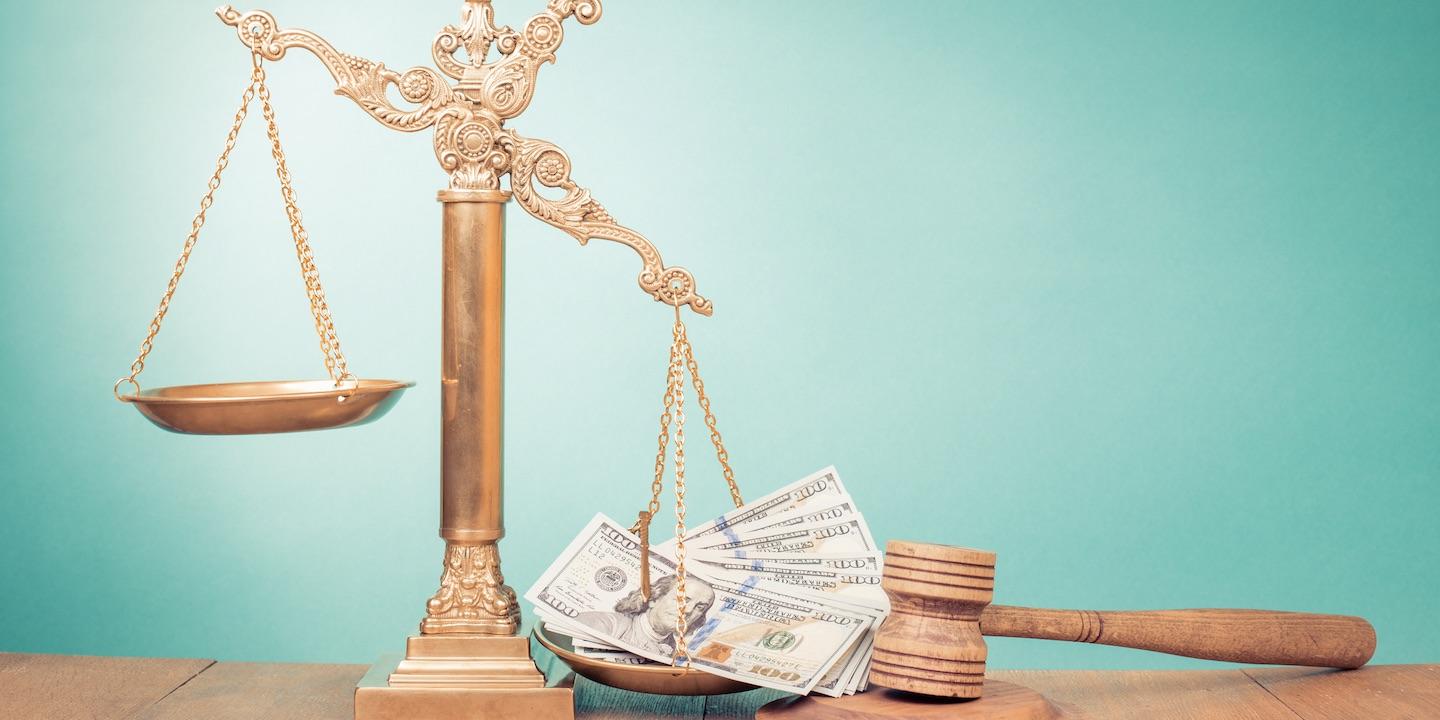 ST. LOUIS - Attorney advertising has prejudiced the regional jury pool against Johnson & Johnson, the company argued between trials that resulted in verdicts of $72 million and $55 million.
City Circuit Judge Rex Burlison, who held the first trial in February, denied Johnson & Johnson's motion to transfer the second trial to a venue at least 150 miles away.

Noce
That trial ended on Monday, with jurors awarding $5 million in compensatory damages and $50 million in punitive damages to South Dakota resident Gloria Ristesund.
Burlison plans to hold another trial in September.
Dozens of plaintiffs in three separate suits claim Johnson & Johnson talcum powder caused ovarian cancer.
They claim Johnson & Johnson concealed the risks from customers.
Johnson & Johnson argues that medical science has not linked talc, the primary component of talcum powder, to ovarian cancer.
The argument failed at the first trial, after Burlison denied a motion to exclude experts who would connect plaintiff Jacqueline Fox's cancer to talc.
For the second trial, Johnson & Johnson adopted a strategy of flight.
"The onslaught of law firm television advertising about talc and ovarian cancer continues in St. Louis," wrote attorney Gerard Noce of HeplerBroom.
"St. Louis is the primary market for advertising because plaintiffs need a St. Louis plaintiff to fix jurisdiction and venue in the city of St. Louis."
Noce wrote that at a hearing in March, plaintiff counsel James Onder said, "There is incredible competition for city of St. Louis plaintiffs."
Noce wrote, "While winning the competition may be paramount to the law firms, the court's paramount concern must be ensuring a fair trial…There are now at least eight law firms running advertisements on television.
"There are also print and radio advertisements targeting the St. Louis market.
"These advertisements have tainted the jury pool for the Ristesund trial."
He wrote that in March, law firms ran 830 advertisements about talc and ovarian cancer on St. Louis television stations.
"Over 83 percent of those advertisements contain information this court has ruled cannot be presented to the jury, such as the $72 million Fox verdict," Noce wrote.
According to Noce, Onder's firm ran seven local radio advertisements, and three mentioned the verdict. The firm ran a print advertisement in the St. Louis Business Journal that mentioned the verdict. It also ran national advertisements about the verdict on the Andy Griffith Show and In the Heat of the Night.
Noce wrote that Brown and Croupen mentioned it in two television advertisements that ran at least 416 times in March and would continue running during trial.
He inserted into the brief an image of a bearded pitchman with a $72 million headline and a telephone number.
Noce wrote that Gori Julian mentioned the verdict in two advertisements that aired 99 times.
He wrote that other firms advertised nationally on the Today Show, Law & Order, Gunsmoke, Jerry Springer Show, and other shows.
"These national ads and likely others are also being seen in St. Louis by potential jurors," Noce wrote.
"Combined with ads running on local stations, the court should presume prejudice to defendants."
Noce works at the St. Louis office of Hepler Broom. Beth Bauer, of the firm's Edwardsville office, also represents Johnson & Johnson.
So do several lawyers at Shook, Hardy and Bacon in Kansas City, Mo.
William Blair and Stephanie Rados, both of Onder's firm in Webster Groves, Mo., represent plaintiffs.
So do Timothy Porter, Patrick Malouf, and John Givens, all of Jackson, Miss., Allen Smith of Ridgeland, Miss., and Ted Meadows of Montgomery, Ala.
The same group has filed two suits in Madison County, where Circuit Judge William Mudge plans a management conference on June 29.
The Goldenberg Heller firm represents a talc plaintiff in U.S. district court, where District Judge David Herndon has set trial next February.