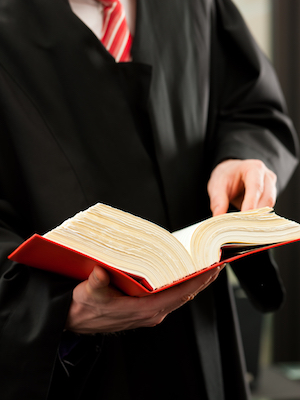 The state House Executive Committee on Thursday will hear a bill designed to prevent sitting judges from seeking election over retention,
State Rep. Charlie Meier (R-Okawville) is sponsor of the bill which he said is intended to clarify existing law and prevent other judges from doing what St. Clair County judges John Baricevic, Robert LeChien and Robert Haida are doing this election cycle.
"Our forefathers laid it out very clearly how judges were to run for retention," Meier said.
Running for retention allows judges to run unopposed but requires they receive 60 percent of votes to keep their position. The only alternative for staking a claim on the bench, Meier said, is to sit out for two years before running for election again.
The issue arose after the three St. Clair County judges said they would retire at the end of the year, but in the meantime they would run for election for the same positions as if they were first-time candidates. Running for election means they win with a simple majority instead of needing to pull in 60 percent of the vote. The judges contend that state law says sitting judges "may" run for retention, which implies a choice.
The action is being challenged in a civil suit brought by Belleville's city clerk Dallas Cook. So far, this type of election maneuver has only happened one other time in state history - in 2006 and in St. Clair County.
"No other county has ever had this," he said. "If you read the constitution — to me, it's as plain as day. … Why would they lay it out if that's not what they wanted?"
Meier said the Executive Committee will discuss the merits of House Bill 4673 and decide whether to send it to the House floor.
In a press release, Meier expressed reservations that HB4673 and two others he sponsored would get out of committee and to the floor.
During a phone interview this week, Meier expressed cautious optimism.
"I'm very pleased. I thought this bill was dead. Until it's heard, there's no guarantee. It could die instantly again," Meier said. "I believe its exactly what our forefathers wanted and I'm just trying to represent them now."