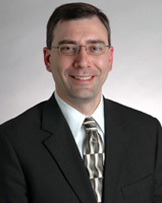 Davis
According to attorneys with the Simmons firm, a rare Madison County asbestos trial settled for an undisclosed amount Sunday night.
Jurors were dismissed Monday morning.
The trial ended after just one day of testimony in Associate Judge Stephen Stobbs' courtroom. Opening statements began on Friday.
Crane Co., a company that supplied mechanical gaskets and valves, was the only remaining defendant at the time of trial.
The case was filed by the Simmons firm, but attorney Troy Chandler of Chandler McNulty in Houston delivered opening statements for the plaintiffs.
Attorney Geoffrey Davis of K&L Gates in Las Angeles delivered opening statements for Crane Co. Jeff Hebrank of HeplerBroom in Edwardsville is acting as local counsel for the defense.
Plaintiffs Roy and Peggy Bale of Boise, Idaho, filed the complaint on March 6, 2015.
The original complaint states that Roy Bale developed mesothelioma as a result of asbestos exposure while working as a pipefitter at various locations, mostly in Idaho, from 1967 to 2007. However, parties said Bale was a pipefitter from 1968 until 2012 during Friday's testimonies.
Roy Bale alleges he removed and replaced asbestos-containing gaskets and valves manufactured by Crane Co. hundreds of times throughout his career as a pipefitter.
In one brief filed on record, the plaintiff said he worked specifically with Crane gaskets from 1970 to 1988 in Boise, Idaho.
The plaintiff also alleges he removed asbestos-containing mud insulation from the body of Crane and Stockholm valves.
Before trial started, several motions in limine were filed but the judge's ruling was not reflected in the docket. In one motion specifically, the plaintiff asked the court to prevent the defense from mentioning any additional exposures or potential parties being responsible for the plaintiff's illness.
During opening statements Friday morning, Davis argued that Crane Co. was not responsible for causing Roy Bale's mesothelioma because it has not used asbestos in its products since 1953, which was more than a decade before the plaintiff began working with Crane products.
He added that those that did contain asbestos used chrysotile asbestos, which is the center of debate over whether or not it is actually carcinogenic. Chrysotile asbestos fibers are most commonly used and are considered the safest. The shorter chrysotile fibers are less potent and less dangerous, and they are generally expelled from the body quickly, according to experts.
Further, because gaskets and valves are encased, they typically release extremely low levels of asbestos, Davis said.
The first witness called to testify in the case was Dr. Barry Castleman, a plaintiff's witness who works in the field of toxic substances control.
Castleman, who received a doctorate in public health, said he was being paid $400 per hour for his work with the Bale asbestos case, noting that asbestos litigation is how he makes a living.
Castleman spent the first half of his testimony discussing his work with World Bank and his worldwide efforts to convince other countries to stop exporting asbestos, which he says he does for little money or often times for free.
He also focused on tracing the timeline of public knowledge of asbestos dangers from 1898 until after the 1970s.
In a jurisdiction often referred to as the "nation's asbestos docket," Bale's suit is the first asbestos case to go to trial in Madison County since February 2014, which resulted in a defense verdict in favor of Crane Co.
Madison County Circuit Court case number 15-L-303