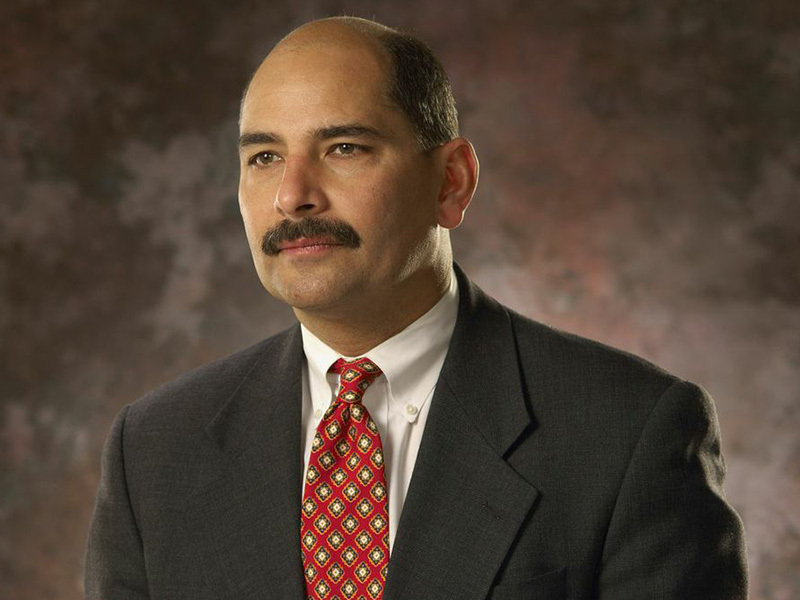 Dioneda
A Madison County jury awarded a woman $29,355 in a lawsuit involving an Edwardsville vehicle accident.
The three-day trial came to an end on Dec. 2 when the jury entered a verdict in favor of plaintiff LaCheryl Lewis in Circuit Judge Dennis Ruth's court.
The jury awarded Lewis $19,355 for medical care, treatment and services previously received. They also awarded her $5,000 for pain and suffering and $5,000 for loss of a normal life.
Lewis was represented by Steven Dioneda of Kullmann, Klein & Dioneda PC in St. Louis.
She filed her complaint on July 14, 2014, against Courtney Heuerman following an Edwardsville collision.
She alleges that on Sept. 12, 2012, Heuerman was driving her vehicle northbound on N. University Road near the intersection of P2 Road at a turnaround point.
Lewis adds that on July 11, 2005, she was driving northbound on N. University Road near the same intersection when she stopped with her turn signal on, waiting to turn onto S. University Road. While stopped, Lewis alleges the defendant collided with the rear of her vehicle.
The seven year difference between the two dates listed in the lawsuit were not explained.
She alleges Heuerman negligently and carelessly drove her vehicle at a high, dangerous and excessive rate of speed, failed to keep her vehicle under control, failed to have her brakes in proper order, failed to keep and maintain a careful lookout, followed the plaintiff's vehicle too closely and failed to exercise ordinary care.
Heuerman answered the complaint on Aug. 6, 2014, through attorney Michael Murphy of Freeark, Harvey & Mendillo in Belleville. She argues that the plaintiff's own negligence was the sole proximate cause of any alleged injuries.
She adds that the any alleged injuries "were the result of independent, intervening causes over which defendant had no control and which were not known to or reasonably foreseeable by defendant."
Lewis sought damages in excess of $50,000.
Madison County Circuit Court case number 14-L-981