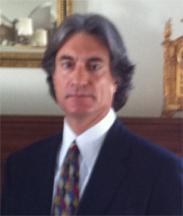 Bartholomew
A chiropractor accused of breaking a patient's bones during a treatment seeks to transfer the case to Saline County.
Kenneth Webb and Wanda Webb filed their lawsuit on July 2 against Dr. Tyler Dennison and Integrated Health.
According to the complaint, Kenneth Webb sought the defendant's professional services on July 13, 2013. However, he claims the chiropractor carelessly performed a manipulation, allegedly resulting in fractured ribs.
The plaintiffs seek damages in excess of $50,000, plus attorney's fees and costs.
Dennison and Integrated Health filed a motion to transfer venue to Saline County on Oct. 8 through attorneys Theodore J. MacDonald Jr. and Dawne K. Zupanci of HeplerBroom in Edwardsville.
They claim the alleged negligence and all care and treatment occurred in Harrisburg, Ill., which is in Saline County.
Further, Dennison is a resident of Saline County and Integrated Health is located in Saline County.
"Because venue in St. Clair County is improper, Defendants respectfully request that this court transfer this cause to Saline County, IL, where venue is proper," the motion states.
The plaintiffs are represented by Joseph Bartholomew of Cook, Ysursa, Bartholomew, Brauer & Shevlin in Belleville.
St. Clair County Circuit Court case number 15-L-387