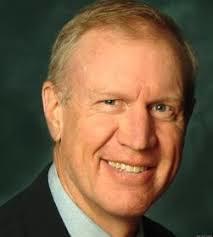 SPRINGFIELD — House Democrats on Wednesday came up three votes short in their attempt to override Gov. Bruce Rauner's veto of the "no strike-no lockout" or interest arbitration bill.
Although knowing the attendance put him one Democrat shy of his full 71 members present — the same number of votes needed for a successful override attempt — House Speaker Michael Madigan let the vote roll forward.
Backers of Senate Bill 1229 put up 67 votes in the House when the bill originally passed.
On Wednesday, they gained two Democratic votes from members who were ill and not present for the original vote — Monique Davis of Chicago and Frank Mautino of Spring Valley. Also, Democratic Rep. Andre Thapedi of Chicago moved into the "Yes" column.
But Rep. Kenneth Dunkin, a Chicago Democrat, was absent, and Rep. Scott Drury, D-Highwood, who had previously voted for the bill decided to vote against an override.
That meant SB 1229 — which the Senate had already overridden — netted only one additional vote in the House, as none of the 47 House Republicans broke ranks.
The final tally was 68 in favor of override, 34 opposed, nine voting "present," and seven members not voting.
While that unity effectively ended the bill's life, it does put Republican members from areas with ties to organized labor on record as opposing or at least not supporting the labor-supported bill — something Democrats are sure to use in coming elections.
Rep. Mike Smiddy, D-Hillsdale, lead sponsor in the House, said he was disappointed by Wednesday's outcome but still believed in the bill, which he said was intended to protect workers from the specter of a forced strike and to protect Illinoisans from a government shutdown caused by any public work stoppage.
In debate, the GOP went after the bill and Smiddy hard, painting the legislation as an unprecedented attempt to knock one Republican governor, Rauner, away from the bargaining table and hand the duties of the elected chief executive over to an un-elected arbiter.
"You're changing the rules in midstream," said House Republican Leader Jim Durkin of Westmont. I think this is the kind of thing we hear in the media happening overseas, and I think it's unfair and it's wrong."
Rep. Peter Breen, R-Lombard, was more aggressive, coming right to the edge of calling Smiddy corrupt.
"It's political payoff, pure and simple," said Breen. "This bill is corrupt, so corrupt it would make Rod Blagojevich blush."
Smiddy, a former state prisons employee and union member, stayed even-tempered.
"This a bill to protect the citizens of Illinois from being caught up in the middle of bitter contract dispute," he said.
He dismissed the notion he was personally trying to bump Rauner from the picture.
"Last I checked, the governor hasn't been in bargaining," Smiddy said. "He puts somebody there for him."
Rep. John Bradley, D-Marion, didn't care for some of the GOP characterizations and shouted his comments in support of the bill and of its sponsor.
"I stand with the middle class," Bradley yelled. "I stand with working man, and I stand with state workers. I stand with common sense, and I stand with keeping this state open."
Senate Bill 1229, would have allowed mandatory arbitration should either the state or its unionized employees declare a bargaining impasse in their continuing contract talks.
Once the binding arbitration hearing begins, a strike or lockout would be prohibited. In the end, a panel of arbitrators would pick from either the state's or the union's final offers on economic-interest items such as pay and benefits.
The GOP painted the bill as an expensive, taxpayer-funded gift to the American Federation of State, County and Municipal Employees — which represents some 35,000 state employees — and said it would take a tax increase to fund a $1.6 billion or larger raise for some of the country's best-paid state employees.
Democrats, on the other hand, argued the bill only gave unionized workers a chance at equal footing with Rauner, whom they accuse of wanting to break public-sector unions, especially AFSCME.
"Sadly, I think there is no room for doubt as to how this governor views unions," said Rep. Carol Sente, D-Vernon Hills.
After the vote, Rauner issued a statement thanking lawmakers who opposed the override.
"It is encouraging that many legislators recognized the dire financial impact this legislation would have had on our state," the governor said.
"I hope today's action marks the beginning of serious negotiations over how we can deliver needed structural reforms and a balanced budget," he added.
About to drive home from Springfield, Smiddy said he wasn't taking the rugged politicking personally.
"I worked in a state prison," he said. "I've got a pretty thick skin."
Mark Fitton is a reporter for the Illinois News Network, a division of the Illinois Policy Institute.