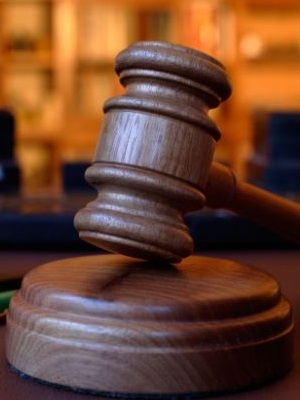 There's the letter of the law and there's the spirit of the law. The letter is what the law actually says. The spirit is what it means: its intent, what it's meant to accomplish. The letter is the denotation, the spirit the connotation.
The spirit of a just law is generally obvious. Consider the commandment "Thou shalt not steal." No reasonable person can fail to understand the spirit of that. A thief caught in the act, however, may quibble with the letter.
"Stealing? Who's stealing?" he might ask. "I was just borrowing this Bentley. I was going to bring it back."
"Stealing?" another thief might ask. "How was I to know this Lamborghini belonged to someone? It was just sitting there in the garage."
"This guy's got two DeLoreans," a politically-minded plunderer might protest. "I'm not stealing. I'm just sharing his wealth."
"Tell it to the judge," an arresting officer might respond, and the spirit of that phrase is clear: "You're not fooling me, you thief, and you won't fool the judge either."
Speaking of judges, there's a law in Illinois regarding their election and retention. It's in the state constitution. Prospective judges must win a simple majority of the vote. To be retained for another term, they must garner at least 60 percent of the vote.
The spirit of this law is clear. There's a higher threshold of approval for sitting judges seeking additional terms. It's supposed to be harder for them to be retained.
Nevertheless, circuit judges John Baricevic, Robert Haida, and Robert LeChien intend to vacate their seats before next year's balloting and run for election rather than retention – for those same seats.
Apparently fearing that they wouldn't obtain the 60 percent required for retention, they've decided to game the system and masquerade as candidates running for the first time. One could surmise that they aren't proud of some decisions they made while sitting in judgment.
They are following the letter of the law, but not the spirit. In so doing, they prove themselves unfit to be judges.