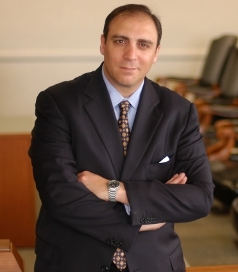 Hendler
Several Belleville medical service defendants seek to dismiss a woman's suit alleging their neglectful care of a patient led to his death.
Patricia Marshall, as administrator of the estate of Lloyd Marshall, filed the lawsuit on June 18 against Belleville Healthcare and Rehabilitation Center Inc., Bria Health Services LLC and Protestant Memorial Medical Center Inc., doing business as Memorial Hospital.
According to the complaint, the decedent allegedly suffered infected decubitus ulcers, pressure sores, malnutrition, dehydration, low oxygen saturation and urinary tract infections during his stay at Belleville Healthcare and Rehabilitation Center. The plaintiff claims his condition ultimately led to his death on June 19, 2013.
Marshall accuses the defendants of carelessness and negligence for failing to provide adequate care, protect the decedent from abuse and neglect, notify his doctor of changes in his condition, institute a regular procedure to prevent and treat his pressure sores, ensure his body weight and protein levels were maintained, make a full assessment of his status, operate and provide medical services that follow standards, provide him with prop fluid intake and nutrition, provide adequate treatment to prevent and control urinary tract infections, treat and prevent ulcers and pressure sores, provide care that maintained his well-being, properly reposition him, utilize pressure reduction and relief devices and monitor his oxygen saturation levels.
Marshall alleges wrongful death and violations of the Nursing Home Care Act and the state's Survival Statute. She seeks damages of more than $200,000, plus costs.
Defendants Belleville Healthcare & Rehabilitation Center and Bria Health Services filed separate but identical answers to the complaint on July 28 through attorneys Stephen M. Strum and Kathryn M. Huelsebusch of Sandberg Phoenix & von Gontard in St. Louis.
They asserted nine affirmative defenses, arguing that any alleged damages were caused by the decedent's "co-morbidities" or resulted "solely from the acts or omissions of other persons or entities" for which the defendants are not responsible.
"For further answer and for its defense, defendant states that it exercised all care reasonably necessary to prevent the alleged deprivation and alleged injury for which liability is asserted," the answer states.
Belleville Healthcare & Rehabilitation Center and Bria Health Services also filed motions to dismiss Count II. Count II makes allegations of wrongful death and survival under the Illinois Nursing Home Care Act.
The defendants argue that the plaintiff failed to assert the survival claim within the two-year statute of limitations. Because the decedent was discharged from the defendant's facility in May 2013, the plaintiff was required to allege her survival claim by May 30, 2015, the motion states. Instead, she didn't make her claim until June 18.
They also claim the plaintiff is barred from bringing a wrongful death claim under the Illinois Nursing Home Care Act.
"The damages arising out of a wrongful death claim belong to the heirs of the resident's estate. Said heirs 'have no standing under the Nursing Home Care Act. They do not fall within the class of individuals intended to be protected under the Nursing Home Care Act. The Nursing Home Care Act seeks to compensate a 'resident' not an heir of a resident …'" the motions state.
Circuit Judge Andrew Gleeson scheduled a motion hearing to address the defendants' motions to dismiss on Sept. 9.
Protestant Memorial Medical Center also filed a motion to dismiss Counts III and IV on July 16, arguing that the plaintiff's allegations fail to warrant the relief prayed.
Counts III and IV "attempt to predicate a claim against Memorial Hospital based upon medical malpractice."
The defendant argues that the plaintiffs failed to provide a required affidavit by a health professional and failed to provide specific dates for the alleged treatments.
"Said allegations are vague, ambiguous, and insufficient to state a cause of action," the motion states.
The plaintiff is represented by Scott M. Hendler of Hendler, Lyons & Flores in Austin and Kenneth L. Halvachs of Halvachs & Abernathy in Belleville.
Protestant Memorial Medical Center is represented by Michael J. Nester of Donovan Rose Nester in Belleville.
St. Clair County Circuit Court case number 15-L-358